TODAY IS
THURSDAY, DECEMBER 30
TRUMP'S THREE-HUNDRED-AND-FORTY-FOURTH DAY OUT-OF-OFFICE
ANDA MICHAEL RAMERIZ SHOWS US THE "WRONG STUFF"
— TODAY'S CONSERVATIVE AGENDA VIDEO —
George Carlin – Germs, Immune System
MEANWHILE, BEN GARRISON SAYS,"GOOD RIDDANCE TO BAD GARBAGE"
Just before he again beat a hasty retreat to his Delaware beach house, Biden announced 'There is no federal solution" to COVID.
This came as a surprise for many. After all, before the election was stolen for him, he confidently announced he had a 'plan' to end the so-called pandemic. He said he would 'shut down' the virus. Now we know his plan consisted of economic destruction of small businesses due to lockdowns as well as mandatory vaccines, masks, and social distancing.
Not only did none of those things work, it was made worse because Biden suppressed alternative treatments. Vitamins, Ivermectin, Hydroxychloroquin, monoclonal antibodies, and talk of natural immunity were all discarded in favor of Big Pharma's dangerous and under-tested pokes. Now we know those jabs don't work and Biden knows it, too, but that doesn't matter to him. What did work was making the vaccine makers and the billionairiat fabulously richer. For Biden, it was all about corruption and cronyism. What a shocker.
Well into his dotage, Biden seems to have less of an internal governor for his mouth. He blurts out things his masters must find to be cringeworthy. He all but admitted the election was stolen for him when he said all that matters when it came to elections was who counted the votes. He seemed to have no clue about "Let's go, Brandon!" when the meme phrase was stated to him by a prank caller. Biden agreed with the caller.
It's a matter of time before Biden does something more egregious such as groping a child on stage (oh wait, he's already done that) or blurting out that the vaccines don't work.
Bill Gates, a good friend with Jeffrey Epstein, most likely has already done his own child molesting–and he's already admitted that the vaccines don't work, but he's still pushing for never-ending and mandatory vaccination. Why doesn't the state-run media find that suspicious? (Don't answer—I'm being sarcastic). The billionaire sadist grinned widely when it was proposed that nobody receives Social Security until they get the injections.
Biden will most likely start pushing for increased tyranny even though he too knows the vaccines are a failure. Biden is in a state of disconnect, as are the Covid tyrants who dominate the big blue cities. We just saw the police in New York City threaten to arrest a 5 year-old child in a Applebees. His crime? He and his mom couldn't produce vaccination papers. Meanwhile, crimes such as murder and car jacking are skyrocketing in those cities.
— Ben Garrison
Editorial Cartoons Are A Major Part Of American Culture And A Focused Picture Of How People Are Reacting To The News Of The Day.
Often they express a silent view of one or more parties or issues. Editorial cartoons are a form of nonverbal communication and are vital to American culture because they help shed light on issues that affect many American values.
— TODAY'S CONSERVATIVE CARTOONS SLIDESHOW  —
This slideshow requires JavaScript.

TRUMP TO HOLD NEWS CONFERENCE AT MAR-A-LAGO ON ANNIVERSARY OF JAN. 6 PROTESTS
The Whistleblower Newswire Is Your Official Publication of Record For The Conservative Agenda
The Blower believes we're still living during the most important period in American History for our non-stop crusade for Election Integrity and against Coordinated Leftist Insurrection and the Devolution of Our American Culture while Congress, the Deep State, and the Radical Media Establishment continue to lie and say really stupid things without a smidgen of journalistic integrity in their effort to advance their Coordinated Leftist Agenda.
But first, we must see a Corleone Political Reckoning on Election Integrity Along With Indictments And Perp Walks For Laws Broken During The Illegal 2020 Presidential Election, without which nothing else really matters.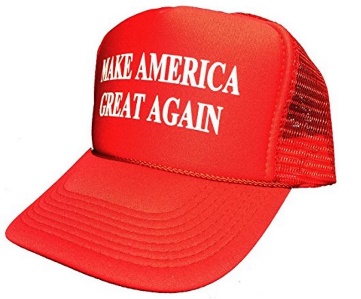 Beloved Whistleblower Publisher Charles Foster Kane Says The Conservative Agenda is watching to see if any progress is made during the next 124 days before this next year's primary elections on May 03.