— TODAY'S CONSERVATIVE AGENDA VIDEO —
Pain at the pump: Biden* admits 'I don't have a near-term answer' for high gas prices
TODAY IS
FRIDAY, OCTOBER 22 SURPRISE
TRUMP'S TWO-HUNDRED-AND-SEVENTY-FIFTH DAY OUT-OF-OFFICE
AND A. F. BRANCO SHOWS US HIS "BOMBSHELLS"
MEANWHILE, BEN GARRISON SAYS, "FAUCI LIED PEOPLE DIED"
"If anybody is lying here, Senator, it is you." — Dr. Fauci, upbraiding Senator Rand Paul
No, Dr. Fauci, it is YOU. You lied to Congress multiple times. You are a serial liar. 
You are the highest-paid 'official' in government. You rake in nearly a half million dollars per year and your main job involves the prevention of pandemics. Not only did you fail, you and the oligarchy who consider themselves to be the 'elite' caused one!
You sent millions of US taxpayer dollars to a communist-controlled bioweapons lab in Wuhan. You and Bill Gates predicted a pandemic would happen. Then you made it happen. Yours was a plannedemic.
The COVID-19 outbreak was then used to steal an election, shut down an economy, and usher in the destructive Green New Deal. It was also used as an excuse to shove noxious, under-tested liquids into the veins of reluctant citizens. Millions of people have died from your virus and thousands more are dying from the experimental and 'mandatory' jabs. At the same time you and your master, Bill Gates, continue to clean up on your Big Pharma investments.
Will you be arrested for lying to Congress? Will you see jail time? Probably not. Even though you are now the biggest medical mass murderer in history, you will most likely receive the praise and rewards that you crave. Another serial liar, McCabe, was given a full pension and praise from Biden. It's unlikely Joe's warped nut-job of an Attorney General, Merrick Garland, will prosecute you. He's too busy going after soccer moms.
We are now being run by a lawless mob who stole the presidential election and got away with it. Shameless, sociopathic criminals are attempting to control all of us at a granular level. You, Dr. Fauci, are one of those shameless, criminal sociopaths—but since you are part of the 'Big Club,' you're safe. We no longer have equal justice under the law.

You're 80 years old, but you won't retire because you love being in the spotlight. You claim to be voice of science. Josef Mengele probably claimed the same status.
It's time to prosecute you, Dr. Fauci, for crimes against humanity.
Editorial Cartoons Are A Major Part Of American Culture And A Focused Picture Of How People Are Reacting To The News Of The Day.
Often they express a silent view of one or more parties or issues. Editorial cartoons are a form of nonverbal communication and are vital to American culture because they help shed light on issues that affect many American values.
— TODAY'S CONSERVATIVE CARTOONS SLIDESHOW  —
This slideshow requires JavaScript.

Join Marine Corps Vet Josh Mandel, Patriot America & Jenna Ellis for an Election Integrity Rally, October 25, 7pm, in Lebanon OH!
The Whistleblower Newswire Is Your Official Publication of Record For The Conservative Agenda
The Blower believes we're still living during the most important period in American History for our non-stop crusade for Election Integrity and against Coordinated Leftist Insurrection and the Devolution of Our American Culture while Congress, the Deep State, and the Radical Media Establishment continue to lie and say really stupid things without a smidgen of journalistic integrity in their effort to advance their Coordinated Leftist Agenda.
But first, we must see a Political Reckoning on Election Integrity and Total Accountability For Laws Broken During The Illegal 2020 Presidential Election, without which nothing else really matters.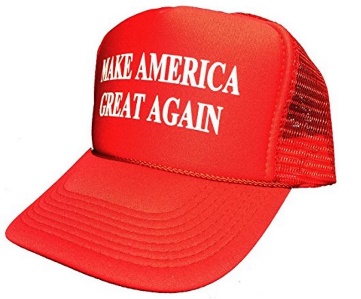 Beloved Whistleblower Publisher Charles Foster Kane Says The Conservative Agenda is watching to see if any progress is made during the next 11 days before this year's elections on November 2.