FAKE INSURRECTION CIRCUS UPDATE:  
Nine RINOs Joined D-RATS…Voted To Hold Wildly Popular Conservative Podcaster Steve Bannon In Contempt
— TODAY'S CONSERVATIVE AGENDA VIDEO —
BIDEN* LIE: JAN. 6 CAPITOL RIOT "WAS ABOUT WHITE SUPREMACY"

TODAY IS
THURSDAY, OCTOBER 21 SURPRISE
TRUMP'S TWO-HUNDRED-AND-SEVENTY-FOURTH DAY OUT-OF-OFFICE
AND AND WE'RE SEEING MORE WOKE SCHOOL BOARD COMMENTARY EVERY DAY
MEANWHILE, BEN GARRISON SAYS, "STOLEN ELECTIONS HAVE CONSEQUENCES"
AG GARLAND'S FAMILY GETTING RICH SELLING CRITICAL RACE THEORY MATERIALS TO SCHOOLS
Attorney General Merrick Garland's daughter is Rebecca Garland.  In 2018 Rebecca Garland married Xan Tanner .  Mr. Xan Tanner is the current co-founder of a controversial education service company called Panorama Education. Panorama Education is the "social learning" resource material provider to school districts and teachers that teach Critical Race Theory. 
Editorial Cartoons Are A Major Part Of American Culture And A Focused Picture Of How People Are Reacting To The News Of The Day.
Often they express a silent view of one or more parties or issues. Editorial cartoons are a form of nonverbal communication and are vital to American culture because they help shed light on issues that affect many American values.
— TODAY'S CONSERVATIVE CARTOONS SLIDESHOW  —
This slideshow requires JavaScript.

Join Marine Corps Vet Josh Mandel, Patriot America & Jenna Ellis for an Election Integrity Rally, October 25, 7pm, in Lebanon OH!
The Whistleblower Newswire Is Your Official Publication of Record For The Conservative Agenda
The Blower believes we're still living during the most important period in American History for our non-stop crusade for Election Integrity and against Coordinated Leftist Insurrection and the Devolution of Our American Culture while Congress, the Deep State, and the Radical Media Establishment continue to lie and say really stupid things without a smidgen of journalistic integrity in their effort to advance their Coordinated Leftist Agenda.
But first, we must see a Political Reckoning on Election Integrity and Total Accountability For Laws Broken During The Illegal 2020 Presidential Election, without which nothing else really matters.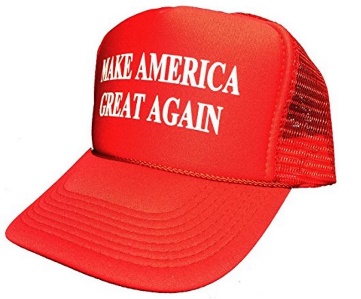 Beloved Whistleblower Publisher Charles Foster Kane Says The Conservative Agenda is watching to see if any progress is made during the next 12 days before this year's elections on November 2.