President Trump Warns Republicans Won't Vote Unless Fraud Is Fixed
Many people feel this way… because they know good and well Biden is a loser who lost and the election was stolen from the American people by the intelligence branch.
— TODAY'S CONSERVATIVE AGENDA VIDEO —
TODAY IS
SUNDAY, OCTOBER 17 SURPRISE
TRUMP'S TWO-HUNDRED-AND-SEVENTIETH DAY OUT-OF-OFFICE
AND IT'S BEGINNING TO LOOK LIKE IT'S NOT LIKE CHRISTMAS
MEANWHILE, BEN GARRISON SAYS, "NOW YOU SEE FREEDOM, NOW YOU DON'T! "
Joe is quite a magician.
He was not popular in many of the early primaries, then suddenly victories appeared with a wave of a wand. He could could only attract a few dozen people to his 'rallies' while running president. Trump was attracting tens of thousands.
Yet Biden magically won the election with more votes than any other candidate in history—more than Obama. Wow—what a trick! A candidate who lost in a landslide wins anyway. All those millions of non-valid ballots were counted by sleight of hand. It was an ultimate act of legerdemain! Joe continues to work his magic now that he's supposedly president. He declared his Afghanistan withdrawal to be a success. He waved his magic wand and made it so! Joe can turn reality on its ear. It's supernatural! He knows how to escape trouble far better than Houdini ever could.
Editorial Cartoons Are A Major Part Of American Culture And A Focused Picture Of How People Are Reacting To The News Of The Day.
Often they express a silent view of one or more parties or issues. Editorial cartoons are a form of nonverbal communication and are vital to American culture because they help shed light on issues that affect many American values.
— TODAY'S CONSERVATIVE CARTOONS SLIDESHOW  —
This slideshow requires JavaScript.

The Whistleblower Newswire Is Your Official Publication of Record For The Conservative Agenda
The Blower believes we're still living during the most important period in American History for our non-stop crusade for Election Integrity and against Coordinated Leftist Insurrection and the Devolution of Our American Culture while Congress, the Deep State, and the Radical Media Establishment continue to lie and say really stupid things without a smidgen of journalistic integrity in their effort to advance their Coordinated Leftist Agenda.
But first, we must see a Political Reckoning on Election Integrity and Total Accountability For Laws Broken During The Illegal 2020 Presidential Election, without which nothing else really matters.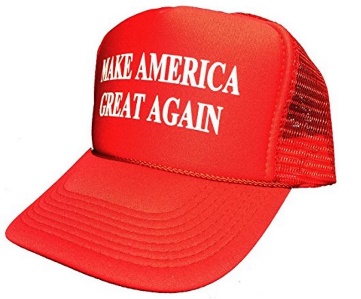 Beloved Whistleblower Publisher Charles Foster Kane Says The Conservative Agenda is watching to see if any progress is made during the next 15 days before this year's elections on November 2.