President Donald Trump gave what he calls the "most important speech he's ever made," attorneys Sidney Powell and Lin Wood attended the 'Stop the Steal' Rally in Georgia, and Republican candidates in Minnesota are accusing the state secretary of illegally disrupting the election.
Today's E-dition Has Been Approved For Research On The 2016 Election By The Presidential Historical Society Because So Many Things Reported In The 2016 Blower Are Still Making News Today During This Perilous Political Period On E-DAY+29 Following The 2020 Election.
TODAY IS
WEDNESDAY, DECEMBER 02, 2020
TRUMP'S 1412th DAY IN OFFICE
And We're Documenting 2016's Greatest Presidential Campaign In History At The Same Point During Trump's 2016 Transition Period By Remembering that 2016 WEDNESDAY'S WILD CARDS E-dition
TODAY IS
WEDNESDAY, DECEMBER 05, 2018
Trump's 684th Day In Office

Tonight's Top Conservative News Stories You Won't See On The Front Page Of Tomorrow's Fishwrap
(Or On Channels 5, 9, 12, And 19, Either)
Edition #28 (published on December 4, 1990) of the original printed edition of The Whistleblower (not the Newswire) was delivered to Persons of Consequence all over town. It was our "Only 41 More Days Until The War" Edition, and our REALLY BIG STORY was the announcement that Charles Foster Kane had been selected as The Whistleblower's new publisher. Our TOP TEN LIST listed the top ten reasons President Bush 41 shouldn't wait to attack Iraq. Also on the front page, we updated the controversy over Cincinnati City Council's refusal to permit Jews
You Can See That Entire Edition HERE
—Tonight's Top Trump Tweet —
Montage: Media Use H.W. Bush Death to Trash Trump
This is Just the Beginning
Dana Carvey SNL Choppin' Broccoli
— TONIGHT'S BEN GARRISON MOMENT —
TO SEE MORE BEN GARRISON ILLUSTRATIONS, CLICK HERE
— TONIGHT'S PHOTO-SHOP EDITORIAL SPOOF ON CURRENT EVENTS FROM EDWARD CROPPER —

TO SEE MORE PHOTO SHOP EDITORIAL SPOOFS FROM EDWARD CROPPER, CLICK HERE
— Whistleblower NFL Boycott Countdown Continues —
— TONIGHT'S REAL NEWS FROM SATIRICAL WEB SITES —
WASHINGTON (World News Bureau) – President Trump took to social media on Wednesday to respond to the National Association of Colored People (NAACP) president's remarks that he should skip the opening celebration for a civil rights museum in Mississippi (below).
TO SEE MORE BIG HAIRY NEWS, CLICK HERE
Broccoli Futures Up Sharply
 Broccoli futures rose sharply Saturday in off-hours trading on the news of US former President George H. W. Bush having died. US commodities traders expect a long-depressed broccoli market to return now that no one important is saying any more that he doesn't like broccoli. TO SEE MORE STORIES FROM THE PEOPLE'S CUBE, CLICK HERE
TO HEAR MORE BUZZ FROM THE BABYLON BEE, CLICK HERE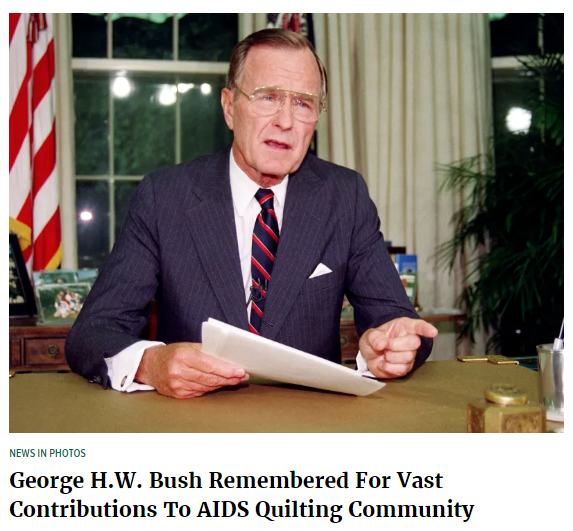 TO SEE MORE STORIES FROM THE ONION, CLICK HERE
— Tonight's Top Three Whistleblower Political Posters —

— HERE'S HOW YOU CAN SUPPORT YOUR FAVORITE FAKE NEWS SITE —
The Whistleblower Newswire Is The Official Publication of Record For The Conservative Agenda


The Blower believes we're still living during the most important period in American History for our non-stop campaign against Political Correctness, the Devolution of American Culture.
That's because Mid-Term Elections were a National Election, a referendum on everything Trump has accomplished, and Congress, the Deep State, the Radical Media Establishment will continue to lie and say really stupid things without a smidgen of journalistic integrity in their effort to advance their Radical Leftist Agenda.
Congress and the Liberal Media Establishment will continue to lie and say really stupid things without a smidgen of journalistic integrity in their effort to advance the Liberal Agenda.

Beloved Whistleblower Publisher Charles Foster Kane Says The Conservative Agenda Is Now Completing Working On Donald Trump's Sixth 100 Days To Make America Great Again. Today Is Day Number 684. There Are Now Only 698 More Days Until Trump's Re-election Day on November 3, 2020.