WE'RE STILL CATCHING UP, SO
THIS E-DITION IS FOR
THURSDAY, AUGUST 03, 2023
TRUMP'S NINE-HUNDRED-AND-TWENTY-FIFTH DAY OUT-OF-OFFICE
AND HERE'S SOMETHING YOU WON'T SEE ON THE NIGHTLY NEWS
— TODAY'S SATIRICAL WHISTLEBLOWER VIDEO —
FBI Reveals Everything They Found In The White House After Hunter Biden Visit
Satirical Web Pages Are Not Just For Laughs.
They Show A Focused Picture Of How People Are Reacting To The News Of The Day.
 Satire matters for more than one reason, but its main goal is to raise awareness about the current state of affairs and challenge their viewpoints by using humor and irony. It helps us confront the unpleasant reality and see the world as it is so that we can improve it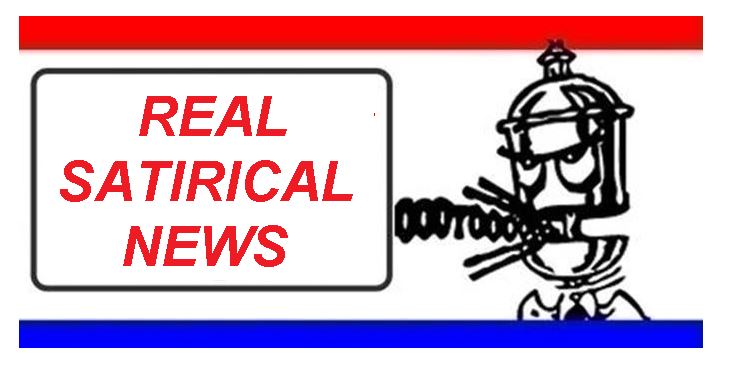 A guy we'll call "TACTICIAN Tadwell" wanted to ask Beloved Whistleblower Publisher Charles Foster Kane how Republicans should keep track of PELOSI'S BOY TOY'S Vulnerabilities For Their Campaign To Take Back Ohio's First Congressional District.
"Reading The Blower might be a good place to start," Kane explained.

Week In Review: August 6, 2023
START SLIDESHOW HERE
So there you are, trying to worship peacefully, and then out of nowhere a priest tackles you to the ground and arrests you for radical traditionalism because you spoke in Latin. Now you're in Guantanamo Bay being waterboarded about where you were on January 6.
How'd you get here? You didn't keep your eyes open for FBI priests!
Here's how to discern that your parish is under federal control:
He's wearing aviators and an earpiece with his vestments
The new confessional booth looks a lot like a white van with FBI agents in it
When you confess your sins from Jan 6, he talks into an earpiece and says, "We got him."
He says things like "Blessing upon you, fellow Catholic extremists!"
He tells you to say five hail marys and one J. Edgar Hoover
Your rosary has an antenna sticking out of it
He pats you down when you enter the building
His robes look like they may have come from Spirit Halloween
The name "Father Burt Macklin" seems suspicious
Says he went to seminary in Quantico, VA
His Sunday homily is all about Trump's Russian collusion, white supremacy, and the need to increase funding for the FBI
The monstrance of adoration has wires coming out of it
Prayer candles look suspiciously like microphones
If your priest is showing any of these warning signs, run!
Stay safe out there, Catholic extremists!
NOW…LET'S COMPARE OUR OBVIOUS POLITICA L PARODIES WITH THIS ACTUAL WASHINTON POST  REPORTGannett ordered our local Morning Fishwrap to roll back op-eds after "repelling readers" with biased articles
• Readers didn't want to be told what to do or how to think
• They were perceived as having a 'biased agenda' so Readers were canceling subscriptions
• The company is decreasing its editorial output and even scaling back cartoons
• The newspapers will no longer make political endorsements beyond a local level, like when The Fishwrap endorsed Crooked Hillary For President.
Can You Tell If This Is The Real Story?

HERE'S HOW MUCH WE OWE
Visit USADebtClock.com to learn more!

The Whistleblower Newswire Is Your Official Publication of Record For The Conservative Agenda
The Blower believes we're still living during the most important period in American History for our non-stop crusade for Election Integrity and against Coordinated Leftist Insurrection and the Devolution of Our American Culture while Congress, the Deep State, and the Radical Media Establishment continue to lie to advance their Coordinated Leftist Agenda.
But first, we must see a Corleone  Political Reckoning on Election Integrity Along With Indictments And Perp Walks For Laws Broken During The Illegal 2020 Presidential Election, without which nothing else really matters.
Beloved Whistleblower Publisher Charles

Foster Kane Says The Conservative Agenda is watching to see if any progress is made during the next 456 (at press time) days before the 2024 elections.