FRIDAY, APRIL 28, 2023
TRUMP'S EIGHT-HUNDRED-AND-TWENTY-EIGHTH-DAY OUT-OF-OFFICE
AND HERE'S SOMETHING YOU WON'T SEE ON THE NIGHTLY NEWS
— TODAY'S SATIRICAL WHISTLEBLOWER VIDEO —
Is A News Anchor Lying To You? Know The Signs!
Satirical Web Pages Are Not Just For Laughs.
They Show A Focused Picture Of How People Are Reacting To The News Of The Day.
 Satire matters for more than one reason, but its main goal is to raise awareness about the current state of affairs and challenge their viewpoints by using humor and irony. It helps us confront the unpleasant reality and see the world as it is so that we can improve it.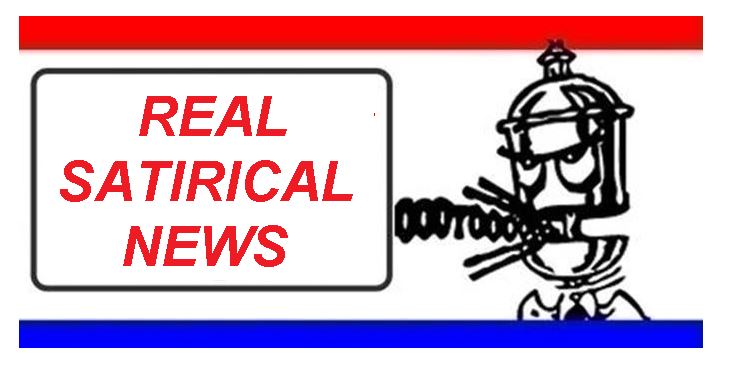 A guy we'll call "Trash-Talker Tadwell" wanted to ask Beloved Whistleblower Publisher Charles Foster Kane why PELOSI'S BOY TOY is being congratulated for using the word "fucking" in his official Congressional Comment.
"PELOSI'S BOY TOY is the kind of fucking leader we need in Congress, according to the DISINGENUOUS D-RATS' PROPAGANDA praising BOY TOY for dropping the F-Bomb," Kane explained. "The next time he gives a speech, he should use all seven of George Carlin's Dirty Words (Shit, Piss, Fuck, Cunt, Cocksucker, Motherfucker, And Tits)."
TO START SLIDESHOW, CLICK HERE

The world of political media is still reeling from the shocking news of Tucker Carlson being let go, but as with anything in the fast-paced business of cable news, the show must go on. Fox News has yet to reveal any plans regarding who or what may fill Carlson's vacated nightly prime-time spot, but the channel will surely attempt to hit a home run with its decision.
The Babylon Bee has compiled a list of absolutely perfect candidates for Tucker's replacement:
Lizzo: She's landing massive cameos in shows like The Mandalorian, so it would be a big deal for Fox to land such a huge, huge, very huge star.
David French: He's the fearless, stalwart guardian of true
A robot anchorman who will thoughtlessly read the teleprompter verbatim: No opinions, just push the narrative, got it?
A Tomahawk missile with an American flag painted on it: 'MURICA!
A black mermaid: When you're getting rid of a white male, you replace him with a black female. Those are the rules now.
Adam Kinzinger: If Fox wants to go the emotional tear-jerker route, there's no one better suited to weep on television.
Hot blonde female anchor Tucketta Cartson: She's gorgeous. Where have we seen her before?
Volodymyr Zelensky: This would be the best choice for the good of Ukraine, er, America.
Liz Cheney: Fox would be silly not to hire the most popular politician in history.
John Bolton's mustache: Facial hair is still in style, and this facial hair is on a mission to start some wars.
Wow–so many good choices. Good luck, Fox News!
NOW…LET'S COMPARE OUR OBVIOUS POLITICA L PARODIES WITH THIS ACTUAL WASHINTON POST  REPORTGannett ordered our local Morning Fishwrap to roll back op-eds after "repelling readers" with biased articles
• Readers didn't want to be told what to do or how to think
• They were perceived as having a 'biased agenda' so Readers were canceling subscriptions
• The company is decreasing its editorial output and even scaling back cartoons
• The newspapers will no longer make political endorsements beyond a local level, like when The Fishwrap endorsed Crooked Hillary For President.
Can You Tell If This Is The Real Story?
The Whistleblower Newswire Is Your Official Publication of Record For The Conservative Agenda
The Blower believes we're still living during the most important period in American History for our non-stop crusade for Election Integrity and against Coordinated Leftist Insurrection and the Devolution of Our American Culture while Congress, the Deep State, and the Radical Media Establishment continue to lie to advance their Coordinated Leftist Agenda.
But first, we must see a Corleone  Political Reckoning on Election Integrity Along With Indictments And Perp Walks For Laws Broken During The Illegal 2020 Presidential Election, without which nothing else really matters.
Beloved Whistleblower Publisher Charles

Foster Kane Says The Conservative Agenda is watching to see if any progress is made during the next 557 (at press time) days before the 2024 elections.