WEDNESDAY, APRIL 12, 2023
TRUMP'S EIGHT-HUNDRED-AND-TWELFTH-DAY OUT-OF-OFFICE
AND HERE'S SOMETHING YOU WON'T SEE ON THE NIGHTLY NEWS
— TODAY'S SATIRICAL WHISTLEBLOWER VIDEO —
Chinese Military To Just Shout Wrong Pronouns At American Soldiers
Satirical Web Pages Are Not Just For Laughs And They Show A Focused Picture Of How People Are Reacting To The News Of The Day.
 Satire matters for more than one reason, but its main goal is to raise awareness about the current state of affairs and challenge their viewpoints by using humor and irony. It helps us confront the unpleasant reality and see the world as it is so that we can improve it.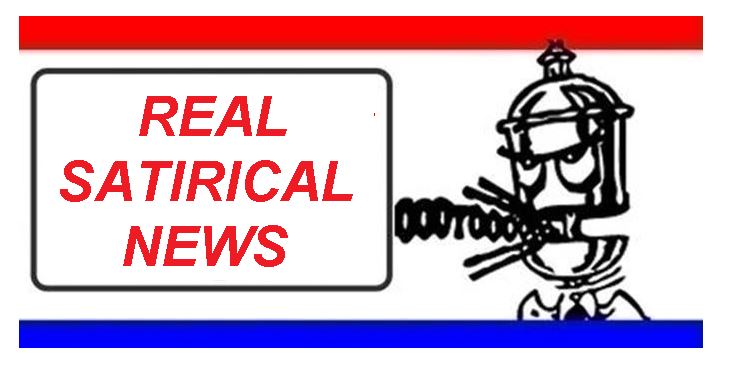 A guy we'll call "Tattoo Tracker Tadwell" wanted to ask Beloved Whistleblower Publisher Charles Foster Kane if PELOSI'S BOY TOY has been criticized for all of those Terrible Tattoos disfiguring his body.
"Surely now all of the Dumbed-Down D-RAT Voters in Ohio's First Congressional District have someone of whom to be tremendously proud," Kane explained.
TO START SLIDE SHOW, CLICK HERE

Brought to you by: Kash Foundation
Trump, as we all know, is an existential threat to democracy itself! If we don't destroy him, the unparalleled peace and prosperity Biden brought to America will be over for good! Oh no!
There's still time to stop Trump before it's too late. Here are 10 schemes that just might do it this time:
3rd impeachment: It's bound to work the third time!
Bribe Melania to reveal the source of his strength: It's gotta be his hair.
Put a Big Mac right underneath a dangling piano: Hillary Clinton has reportedly used this method successfully 3 times before.
Become a porn star, have an affair with him, and get him to pay you hush money through a shady arrangement: Wait–have we done this one already? Never mind.
Outlaw tanning beds and then nuke the Sun like in The Matrix so he can't have such a glorious tan: His supporters will abandon him by the thousands, probably.
Raid Mar-A-Lago: Crap, we already did that one too.
Send him on a hunting trip with Dick Cheney: Diabolical!
Start WWIII and hope one of the Russian bombs hits Mar-A-Lago: The current administration is currently looking into this one.
Catch him in the act of drinking Bud Light: Political suicide!
Destroy democracy itself: You see, if a democracy elects Trump then we have to destroy democracy to save democracy. It's complicated.
NOT SATIRE: Do you know what the Jan 6th detainees do every night from the confines of their jail cells? They sing the national anthem. And have done it for more than 700 straight nights!
Click here to listen now and support them >>
The released videos showed Jan 6 was used to arrest many Trump supporters. Their innocence didn't stop the DOJ from going after them, like Alvin Bragg going after President Trump.
I launched the Kash Foundation to offer legal help to America First families like the ones from the Jan 6th witch hunts. I know what it's like because I was targeted by the DOJ when I led the Russiagate investigation for the House Committee and uncovered that the FBI was actively trying to sabotage President Trump.
Will you be one of the 1,000 patriots brave enough to fight for some of the Jan 6th detainees and their families? You can show your support by donating $10, $25, $50, or even $100 today.
Click here to step up >>>

NOW…LET'S COMPARE OUR OBVIOUS POLITICA L PARODIES WITH THIS ACTUAL WASHINTON POST  REPORT

Gannett ordered our local Morning Fishwrap to roll back op-eds after "repelling readers" with biased articles
• Readers didn't want to be told what to do or how to think
• They were perceived as having a 'biased agenda' so Readers were canceling subscriptions
• The company is decreasing its editorial output and even scaling back cartoons
• The newspapers will no longer make political endorsements beyond a local level, like when The Fishwrap endorsed Crooked Hillary For President.
Can You Tell If This Is The Real Story?
The Whistleblower Newswire Is Your Official Publication of Record For The Conservative Agenda
The Blower believes we're still living during the most important period in American History for our non-stop crusade for Election Integrity and against Coordinated Leftist Insurrection and the Devolution of Our American Culture while Congress, the Deep State, and the Radical Media Establishment continue to lie to advance their Coordinated Leftist Agenda.
But first, we must see a Corleone  Political Reckoning on Election Integrity Along With Indictments And Perp Walks For Laws Broken During The Illegal 2020 Presidential Election, without which nothing else really matters.
Beloved Whistleblower Publisher Charles

Foster Kane Says The Conservative Agenda is watching to see if any progress is made during the next 573 (at press time) days before the 2024 elections.