TUESDAY, MARCH 07, 2023
TRUMP'S SEVEN-HUNDRED-AND-SEVENTY-SIXTH-DAY OUT-OF-OFFICE
AND HERE'S SOMETHING YOU WON'T SEE ON THE NIGHTLY NEWS
— TODAY'S SATIRICAL WHISTLEBLOWER VIDEO —
Biden, Did You Know? (Song Parody)

Satirical Web Pages Are Not Just For Laughs And They Show A Focused Picture Of How People Are Reacting To The News Of The Day.
 Satire matters for more than one reason, but its main goal is to raise awareness about the current state of affairs and challenge their viewpoints by using humor and irony. It helps us confront the unpleasant reality and see the world as it is so that we can improve it.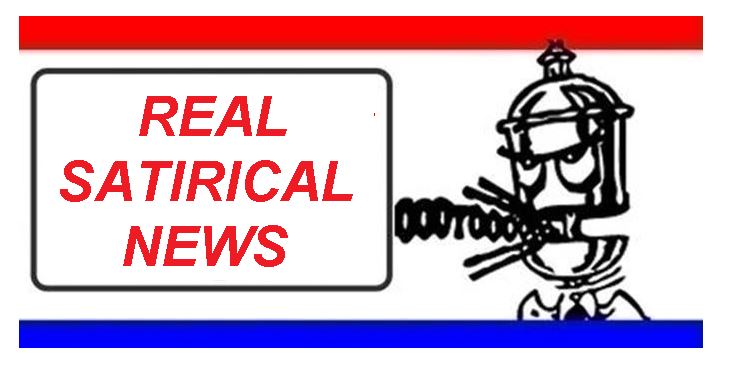 A guy we'll call "Tracker Tadwell" wanted to ask Beloved Whistleblower Publisher Charles Foster Kane if The Blower had ever reported on PELOSI'S BOY TOY's association with suspected criminals.
"Checking out this afternoon's Facebook Flashbacks, we were reporting on Boy Toy's association with Cincinnati City Council's Dishonest D-RAT Gang Of Five on March 07, 2019," Kane explained.

Since a train carrying hundreds of thousands of pounds of toxic chemicals derailed in East Palestine, OH, railroad executives have repeatedly lied to the town's residents about the accident's severity. Here are the biggest lies that Norfolk Southern has told those affected by the disaster. 
To Start Slideshow, CLICK HERE.
Brought to you by PublicSq:
The coronavirus pandemic is on the ropes thanks to Dr. Fauci and the power of equity, but don't put that face mask away just yet! There's so much more you can get out of it.
Check out these benefits for still wearing your face mask:
It protects you from other less deadly illnesses: Like the common cold or lycanthropy.

You get to smell your most recent meal all the time: Mmmm, liver and onions!

Nobody has to see your gross face: On the other hand, if you have cool scars women won't have the opportunity to be attracted to you.

Your Bane impressions will always land: "Oh, you think darkness is your ally. But you merely adopted the dark; I was born in it, molded by it. I didn't see the light until I was already a man, by then it was nothing to me but blinding!"

You'll get a head start on masking for whatever the next pandemic is: It will be here any day now!

It makes it easier to bluff when you're playing professional poker: You could win millions!

The elastic will eventually pull your ears all the way forward, which will improve your hearing:Super hearing! Just like a superhero!

It prevents kids from developing important language skills: Finally, some peace and quiet!

They help you quickly distinguish between friend and foe: Comes in handy during a BLM riot.

Your body will adapt to breathing CO2 instead of oxygen, which will save the planet: You'll be a hero!
NOW…LET'S COMPARE OUR OBVIOUS POLITICAL PARODIES WITH THIS ACTUAL WASHINGTON POST REPORT
Gannett ordered our local Morning Fishwrap to roll back op-eds after "repelling readers" with biased articles
• Readers didn't want to be told what to do or how to think
• They were perceived as having a 'biased agenda' so Readers were canceling subscriptions
• The company is decreasing its editorial output and even scaling back cartoons
• The newspapers will no longer make political endorsements beyond a local level, like when The Fishwrap endorsed Crooked Hillary For President.

Can You Tell If This Is The Real Story?
The Whistleblower Newswire Is Your Official Publication of Record For The Conservative Agenda
The Blower believes we're still living during the most important period in American History for our non-stop crusade for Election Integrity and against Coordinated Leftist Insurrection and the Devolution of Our American Culture while Congress, the Deep State, and the Radical Media Establishment continue to lie to advance their Coordinated Leftist Agenda.
But first, we must see a Corleone  Political Reckoning on Election Integrity Along With Indictments And Perp Walks For Laws Broken During The Illegal 2020 Presidential Election, without which nothing else really matters.
Beloved Whistleblower Publisher Charles

Foster Kane Says The Conservative Agenda is watching to see if any progress is made during the next 609 (at press time) days before the 2024 elections.