IT WAS THURSDAY, OCTOBER 13, 2022
TRUMP'S SIX-HUNDRED-AND-THIRTY-FIRST DAY OUT-OF-OFFICE
AND EARLY D-RAT VOTER FRAUD WAS JUST GETTING UNDER WAY
OUR CONSERVATIVE POLITICAL CARTOONIST BEN GARRISON WAS SHOWING US "WAS SHOWING US TULSI GABBARD WALKING AWAY FROM THE D-RAT PARTYWHILE CULT MEMBERS HAD EPIC MELT"
We Were Pretty Sure We'd Found ASHLEY BIDEN'S Favorite Political Poster
Our Facebook Flashback was Celebrating the Anniversary of "PenisGate" At Anderson High School
Babylon Bee Was Predicting Last Week's Failed Final Jan 6 Panel
THE WHISTLEBLOWER ELECTION INTEGRITY PROJECT SAID IT'S A GOOD THING STATE LEGISLATURES HAD BEEN WORKING ON ELECTION INTEGRITY BECAUSE NOTHING GOOD ABOUT IT WOULD EVER HAPPEN IN CONGRESS
AND GANNETT ORDERED OUR LOCAL MORNING FISHWRAP TO ROLL BACK OP-EDS AFTER "REPELLING READERS" WITH BIASED ARTICLES
BUT TODAY IS
MONDAY, OCTOBER 17, 2022
TRUMP'S SIX-HUNDRED-AND-THIRTY-FIFTH DAY OUT-OF-OFFICE
AND CONSERVATIVE CARTOONIST BEN GARRISON SHOWS US "AND CONSERVATIVE CARTOONIST BEN GARRISON SHOWS US "DEMENTIA JOE BIDEN TO THE RESCUE""
Fetterman is so far gone, he makes Joe Biden look sharp!
Democrat Senate candidate and stroke victim John Fetterman's campaign is in trouble. Therefore the Democrats are sending dementia patient Joe Biden to his rescue. Talk about the bind leading the blind!
Fetterman, er, Fetterwoman suffered a debilitating stroke in May during the primaries. He is experiencing cognitive issues and having trouble following speech and conversations. In fact, MSNBC even admitted that they had to set up a teleprompter in front of Fetterman so he could understand the questions during his recent interview.

TODAY'S POLITICAL POSTERS FEATURE THIS 1776 PROJECT PAC SCHOOL BOARD UPDATE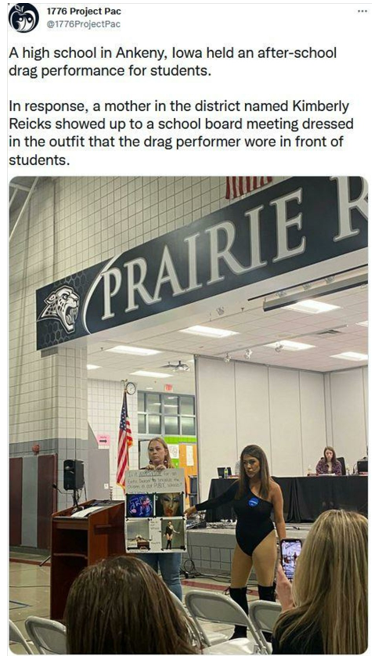 AND FROM TODAY'S EASTSIDE REPUBLICAN CLUB
Our Anonymous Andersonian says this Twitter is politically tone deaf during election season. Denise Driehaus and her party want to politically cut our throats right now. And, Hillary's 2016 Spokeswoman is pretty damn ruthless to boot. Once again Gerth shows his true stripes.
BREAKING NEWS ON OUR "NOT NECESSARILY THE NEWS" E-DITION INCLUDES OHIOANS EXPLAINING WHY THEY'RE VOTING FOR J.D. VANCE
Top-10 Election Cheating Mind-Blowers. If You Question 2020, You Are Not Alone.
FINALLY, LOCAL TRUMPSTERS ARE GETTING READY FOR SATURDAY NIGHT'S BIG SAVE AMERICA RALLY IN ROBSTOWN, TEXAS, WHERE THE HELL THAT IS
GET TICKETS HERE