TODAY IS
MONDAY, AUGUST 01, 2022


TRUMP'S FIVE-HUNDRED-AND-FIFTY-EIGHTH DAY OUT-OF-OFFICE




AND SEVERE ECONOMIC DESPERATION RISES RAPIDLY ALL OVER ILLEGITIMATE RESIDENT JOKE BIDEN*S AMERICA AS NEARLY HALF THE NATION CUTS BACK SPENDING ON FOOD




There are reasons for financial anxiety in America and across the globe. The people feel it. They're reacting to it. And unfortunately, the prognosis for the economy isn't very good.



Ever since publishing last year's Annual Honesty Day E-dition on August 1, Beloved Whistleblower Publisher Charles Foster Kane has been searching for an honest politician, promising to report on his efforts to find one.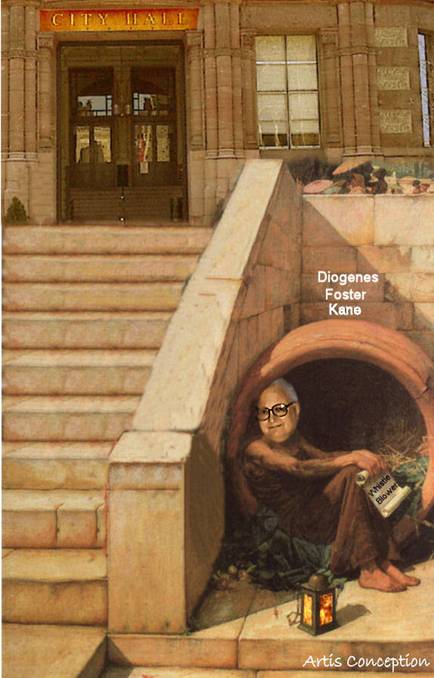 That's why today we remember that time Award Winning Photo Illustrator Artis Conception once depicted Our Beloved Whistleblower Publisher as Diogenes, searching for Truth at Cincinnati City Hall many years ago. We all understand how fruitless that search turned out, and what a waste of time it would be, especially with Ohio Primary Elections Part Deux on August 2 scheduled for tomorrow.