And Will The GOP's 2022 Red Wave Be Made Of Biden's Red Ink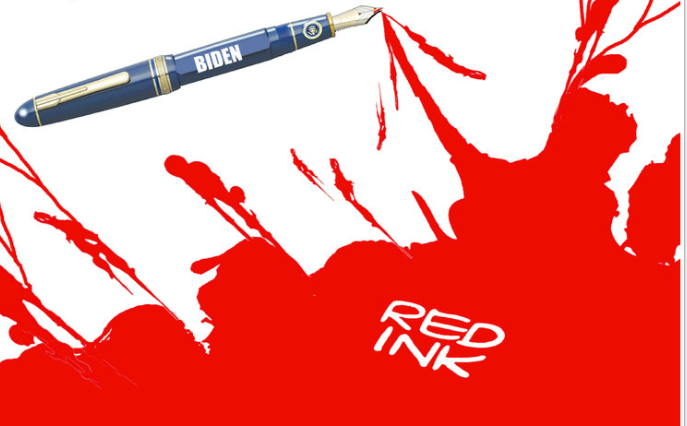 TUESDAY, AUGUST 02, 2022
TRUMP'S FIVE-HUNDRED-AND-FIFTY-NINTH DAY OUT-OF-OFFICE
AND BILL CLINTON SAYS IT ALL DEPENDS ON WHAT YOUR DEFINITION OF "RED INK"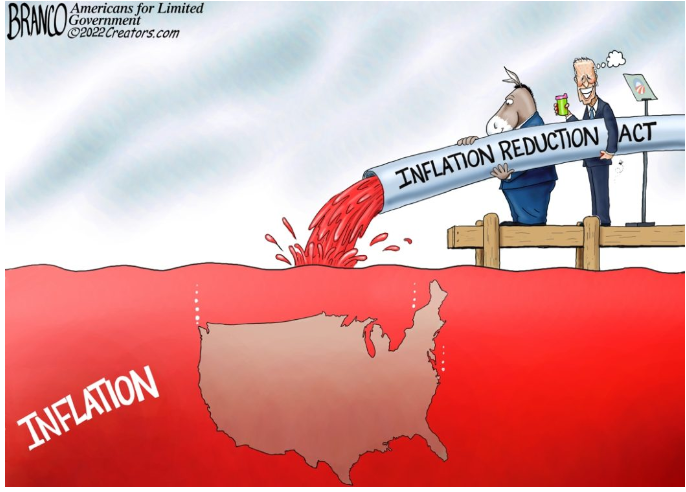 — TODAY'S CONSERVATIVE AGENDA VIDEO —
CONSERVATIVES: IN THE MEDIA VS IN REAL LIFE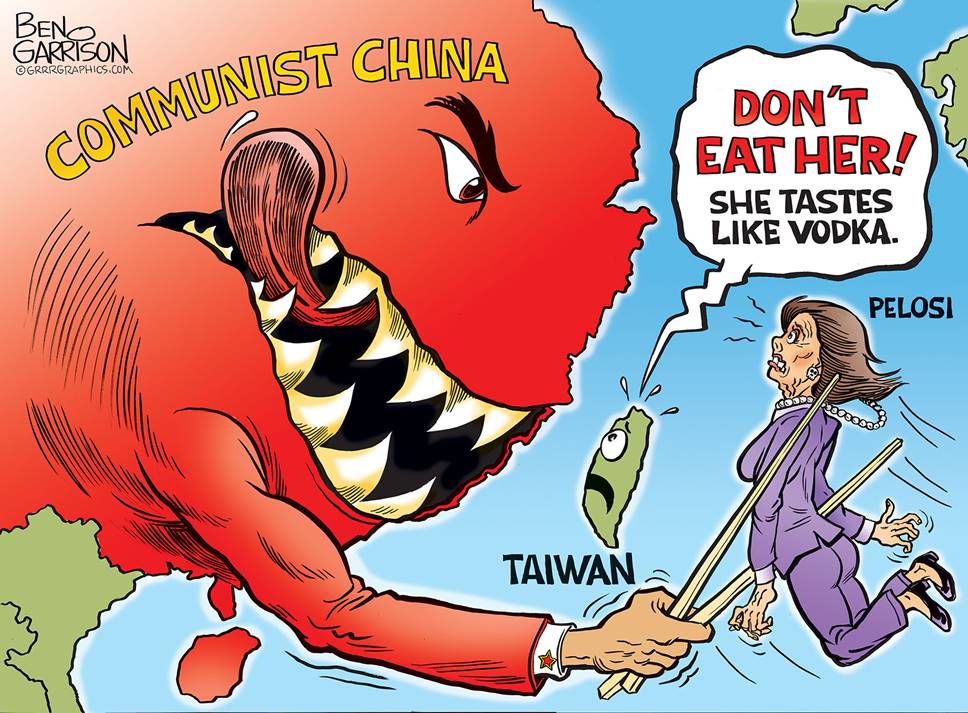 MEANWHILE, BEN GARRISON SHOWS US "UPDATE: PELOSI LANDS IN TAIWAN TUESDAY AUGUST 2ND, 2022- WWIII TRENDS- SCARE EVENT?"
Nancy Pelosi's vanity trip to Southeast Asia could trigger a nuclear war. One of her stops is Taiwan, and she might even require US fighter jets as escorts to get her there. The Communist Party in China claims the right to shoot down those US planes to stop Pelosi. Some Democrats such as Congressman Ro Khanna are urging Pelosi to go anyway. He wants her to 'call their bluff.' This is madness.
Certainly most of us in the West want Taiwan to keep its independence, but is it really worth it to interfere there to the point of starting another war?
Sign up for the Grrrgraphics newsletter and never miss a cartoon- Click to sign up today
The Chinese Civil War between the capitalist Republic of China was led by Chiang Kai-shek. His forces fought against the Chinese Communist Party, which of course was led by Mao Zedong. Mao won and the war on the mainland ended in 1949. The remnants of Chiang Kai-shek's forces retreated to the island of Formosa, which is now Taiwan. Regardless, the island is not part of NATO. It remains Chinese. Technically the Chinese Civil War is still ongoing even though both parties now trade heavily with each other.
Please Consider a small Donation to Keep Cartoons online! Click to support Ben today!
As much as I detest the CCP tyrants, Pelosi should back off. Who cares about saving face—especially Pelosi's wrinkled one? How did the Democrats become the party of war?
Oh, I forgot they serve not the American middle class, but rather globalist corporations, big banks, and the Military Industrial Complex. They depend on campaign contributions from such entities. What about the disappearing middle class? Apparently the Democrats want them to shut up, get poorer, and lose their lives in useless wars.
You are invited to join me on SubscribeStar- a Pateron alternative, for exclusive cartoons and behind the scenes look at GrrrGraphics, Click to Join!
—Ben Garrison
Editorial Cartoons Are A Major Part Of American Culture And A Focused Picture Of How People Are Reacting To The News Of The Day.
Often they express a silent view of one or more parties or issues. Editorial cartoons are a form of nonverbal communication and are vital to American culture because they help shed light on issues that affect many American values.
— TODAY'S CONSERVATIVE CARTOONS SLIDESHOW  —
This slideshow requires JavaScript.
THE US NATIONAL DEBT
— MAKE AMERICA GREAT UPDATE —
DRIVE TO TRUMP'S SAVE AMERICA RALLY IN WAUKESHA, WISCONSIN
GET TICKETS HERE
The Whistleblower Newswire Is Your Official Publication of Record For The Conservative Agenda
The Blower believes we're still living during the most important period in American History for our non-stop crusade for Election Integrity and against Coordinated Leftist Insurrection and the Devolution of Our American Culture while Congress, the Deep State, and the Radical Media Establishment continue to lie to advance their Coordinated Leftist Agenda.
But first, we must see a Corleone  Political Reckoning on Election Integrity Along With Indictments And Perp Walks For Laws Broken During The Illegal 2020 Presidential Election, without which nothing else really matters.
Beloved Whistleblower Publisher Charles

Foster Kane Says The Conservative Agenda is watching to see if any progress is made during the 100 DAYS BEFORE THIS YEAR'S MID-TERM ELECTIONS ON NOVEMBER 08 unless they're postponed.
And Which Candidate Did The Blower Project As The Winner Of Ohio's 27th District GOP Representative
Lindsay Cole Jenn Giroux     Joe Murray