— TODAY'S CONSERVATIVE AGENDA VIDEO —
Chauncey the Gardener at the White House…




TODAY IS
MONDAY, JANUARY 10, 2022
TRUMP'S THREE-HUNDRED-AND-FIFTY-FIFTH DAY OUT-OF-OFFICE
AND THE SO-CALLED JANUARY 06 SELECT COMMITTEE IS A FARCE
MEANWHILE, BEN GARRISON SAYS, "YOU KNEW I WAS A SNAKE BEFORE YOU LET ME "
Snakes left to right:
Macron, France- Andrews, Morrison, Australia – Trudeau, Canada- Ardern, New Zealand- Johnson, UK- Biden, US.
Every day I read stories about people from all walks of life who have suddenly dropped dead.
All of them died after receiving recent experimental gene therapy injections. You'll never hear corporate media tie those deaths to the Covid jabs. That's because their job is to protect their advertisers—the vaccine makers. Still, the truth can still be found on the Internet—just not on any major social media outlet. They also protect Big Pharma. This isn't about science or keeping people healthy and 'safe.' It's about money and power and many are starting to realize that.
We Are Under Attack by the Media and Big Brother Tech! Stand with us against censorship- Join GrrrGraphics on SubscribeStar
Formerly free countries such as Great Britain, Canada, Australia, New Zealand, France, and the United States continue down a dystopian path that leads toward absolute tyranny. Increasingly, our former freedoms cannot be had without vaccine passports, and now they're talking about implantable chips. That's what this has been about all along—tracking everyone's movements and activities at all times. Those who resist getting the dangerous jabs are demonized and shunned. Those who do get the jabs risk blood clots, strokes, and heart attacks. There will be endless boosters, so it's a sure bet that this will all get worse.
This is a war for our freedom and way of life. You can make a donation and keep GrrrGraphics online! Bitcoin and ETH donation options just added! Please click to support our work- Thank you! Click now!
The big 'emperor with no clothes' moment occurs when people realize the Covid vaccines are neither safe nor effective. They don't work. Bill Gates even admitted it, yet he still pushes for universal vaccination. Not only does he make billions more bucks from the murderous jabs, but he also obtains satisfaction from seeing humanity getting culled. That's right—Gates is a sadistic fiend who wants more humans removed from the planet he and his fellow centi-billionaires own. It's THEIR planet. They own it.
Follow GrrrGraphics on Telegram!
This slideshow requires JavaScript.
It's time to push back against the insanity. Do not succumb to the pressure to get the Covid vaccines. If you have to lose your job, you lose your job. That's better than losing your life!
(NOTE: This cartoon was inspired by an ancient Greek sculpture known as "Laocoön and His Sons." I left out the sons.)
— Ben Garrison
Editorial Cartoons Are A Major Part Of American Culture And A Focused Picture Of How People Are Reacting To The News Of The Day.
Often they express a silent view of one or more parties or issues. Editorial cartoons are a form of nonverbal communication and are vital to American culture because they help shed light on issues that affect many American values.
— TODAY'S CONSERVATIVE CARTOONS SLIDESHOW  —
This slideshow requires JavaScript.

TRUMP CANCELS NEWS CONFERENCE AT MAR-A-LAGO ON ANNIVERSARY OF JAN. 6 PROTESTS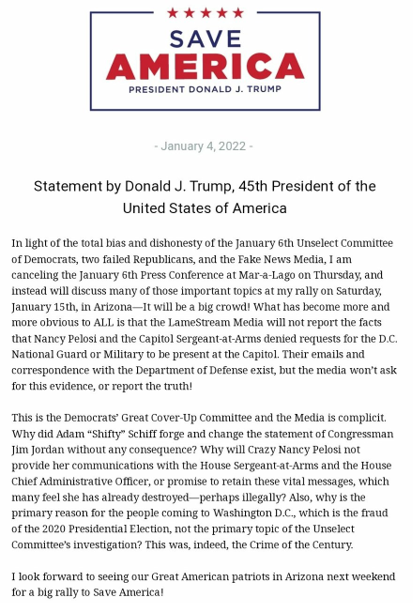 TRUMP TO HOLD RALLY IN ARIZONA ON JANUARY 15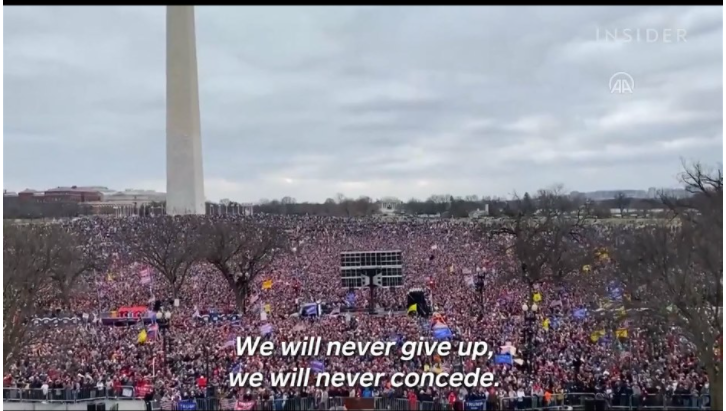 GET TICKETS HERE
The Whistleblower Newswire Is Your Official Publication of Record For The Conservative Agenda
The Blower believes we're still living during the most important period in American History for our non-stop crusade for Election Integrity and against Coordinated Leftist Insurrection and the Devolution of Our American Culture while Congress, the Deep State, and the Radical Media Establishment continue to lie and say really stupid things without a smidgen of journalistic integrity in their effort to advance their Coordinated Leftist Agenda.
But first, we must see a Corleone Political Reckoning on Election Integrity Along With Indictments And Perp Walks For Laws Broken During The Illegal 2020 Presidential Election, without which nothing else really matters.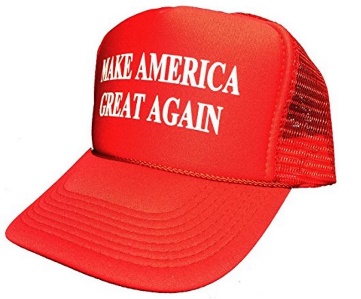 Beloved Whistleblower Publisher Charles Foster Kane Says The Conservative Agenda is watching to see if any progress is made during the next 113 days before this next year's primary elections on May 03.