SATURDAY, APRIL 16, 2016
Your Whistleblower Week in Review   
MONDAY (APRIL 11), The Blower Featured
Another "Tax Man Cometh" (Remembering When America Was Founded To Avoid Taxation?
 "Tax Freedom Day in Kentucky" (Free At Last, Free At Last! Thank God Almighty Y'All Free At Last!)
More "Liberal Lunacy" (Rewriting History According To The Liberal Agenda)
Today We're Mis-Remembering Over-The-Rhine
"Letter To The Establishment" (Telling It Like It Is)
Another "Political Postery" E-dition (Featuring The Campaign Crisis In Colorado)
And In Our "Monday Message" From The Whistleblower Newsroom
The Right Scoop reports how all of a sudden everyone is in an uproar over the Republican rules in Colorado!! Trump is angry!! His aides are yelling fraud!! It's like Nazi Germany!! It's the Taliban!! Let's all riot!!! And Drudge tosses gasoline on the fire by revealing this insane new story oh wow I can't believe it look!!!! CLICK IT NOW RIOT LATER!!!
TUESDAY (APRIL 12) The Blower Featured
Special "Tax Scofflaw Update" (Record Number of Delinquent Over-Taxed Payers Expected!) 
 "Cartoon Wars" (More Political Propaganda From Both Sides Of The Aisle!)
"DemocRAT Talking Points Memo" (Where Biased Local Newscasts Begin)
"More Racial Unrest" (Things Continue To Get Worse)
"Hillary's E-Mail Scandal Update" (Did Obama Just Pardon Hillary)
 And In "Tuesday's Triumphs" From The Whistleblower Newsroom
PAUL RYAN NO LONGER OUR WHITE KNIGHT
Whistleblower Senior National Political Affairs Analyst Britt Humus says In just a matter of days, PAUL RYAN went from proffered White Knight, someone who could sweep into the GOP convention and secure the Republican nomination as a consensus candidate, to someone forcing a dark night of the GOP soul: Not just withdrawing himself from contention. But also suggesting strongly that any nominee should be one who has already run this cycle, a standard bearer from the picked-apart 2016 field.
 WEDNESDAY (APRIL 13) The Blower Featured 
Another "Same Time Last Year" (We Were Already Watching Hillary's Campaign)
"Duke Energy Customer Alert" (Today Is The Deadline To File Your Claim)
To Get Your Share Of That Proposed $81 Million Federal Court Settlement,
Click Here or call (844) 322-8220
"Tax Procrastination" (There's No Need To Rush. We All Still Have Plenty Of Time!)
"Those Were The Good Old Days" (From The Whistleblower Archives)
Edition #46 (published on April 16, 1991) of the original printed edition of The Whistleblower (not the Newswire) was delivered to Persons of Consequence all over town. The Really Big Story was about how Whistleblower Contributor Jim Borgman had won the Pulitzer Prize. The Top Ten List was the top ten Jim Borgman cartoon captions that won him the Pulitzer Prize, and there was a story about the hefty raises in the Hamilton County Auditor's Office.
"Cleveland Convention Update" (Getting Ready For The Riots)
And In "Wednesday's Wild Cards" From The Whistleblower Newsroom
Russian Jets Made 'Simulated Attack' On US Warship,
Obama Responds By Doing Nothing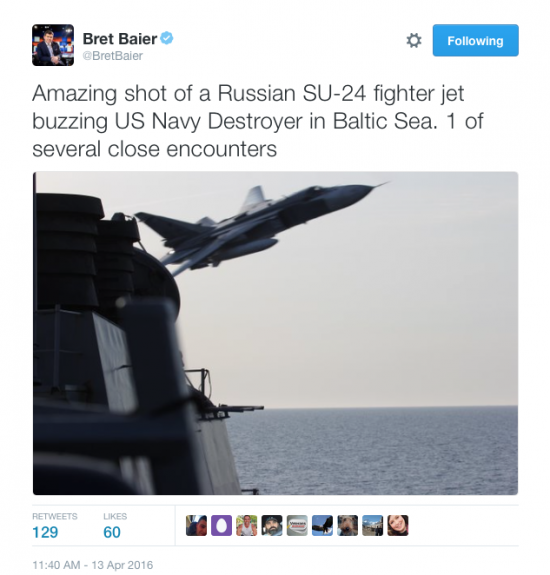 THURSDAY (APRIL 14) The Blower Featured
"Cartoon Wars" (More Political Propaganda From Both Sides Of The Aisle!)
"Not Really a Rally" (It's Just Another Way to Try to Raise Money!)
"DemocRAT Talking Points Memo" (Where Biased Local Newscasts Begin)
"Political Punch Lines" (Hoping To Hear A Lot More Of Them Tonight!)
"Travel Ban" (Ohio's Cities Were Only Partially Correct)
In "Thursday's Tactics" From The Whistleblower Newsroom
TODAY'S REALLY BIG STORY
CLINTON AND SANDERS TRADED TESTY ACCUSATIONS AND OPEN SCORN DURING DEBATE.
The Washington Post's Anne Gearan And John Wagner report the once-genteel DemocRAT Presidential Contest has turned ugly" "Hillary and Bernie traded testy accusations and open scorn over policy differences and personal judgment in a debate Thursday that put on full display just how much the once-genteel DemocRAT presidential contest has turned ugly."
Friday (April 15) The Blower Featured
"Weekly Whistleblower Limerick Contest" (Prize-Winning Political Poetry Since 1990)
"Internet Oddities" (Sent To Us By Our Subscribers)
"Campus Policing" (Our Report On Their Report)
"Remembering the Boston Bombing" (That's When Terror Officially Returned To America!)
Just Another "Guest Column" (But It's Still The Same Old BS!)
In "Friday's Features" From The Whistleblower Newsroom
And SATURDAY (APRIL 16) The Blower  Featured
"What's Right With America" (Honoring Real American Heroes!)
 "Cartoon Wars" E-dition (More Political Propaganda From Both Sides Of The Aisle!) 
"Emancipation Day" E-dition (Waiting To See This Year's Rallies And Riots)
"DemocRAT Talking Points Memo" (Where Biased Local Newscasts Begin)
"Patronage County Today" Here's another column featuring the same sleazy 1980s characters at the satirical Patronage County Courthouse, to illustrate things going on hereabouts these days, so our Persons of Consequence might gain yet another useful perspective on the news.
If you missed any of these e-ditions, you now have a lot of catching up to do!
And to see where Beloved Whistleblower Charles Foster Kane came up with the idea for the weekly format the Whistleblower Newswire has been using for our "The Week That Was" E-dition every Sunday since the October 18, 2009 E-dition, CLICK HERE!