TODAY IS
MONDAY, FEBRUARY 06, 2023
TRUMP'S SEVEN-HUNDRED-AND-FORTY-SEVENTH DAY OUT-OF-OFFICE
AND WE'RE WONDERING WHO'L' GET "MEAN JEAN'S" AISLE SEAT TOMORROW NIGHT SO THEY CAN GET THEMSELVES ON TV SHAKING HANDS WITH A DISINGENUOUS D-RAT PRESIDENT
Your Official Publication of Record For The Conservative Agenda
Tonight's Top News Stories You Won't See On The Front Page Of The Fishwrap
Ohio's Eighth District Republican Congressman Warren Davidson says
This week the House voted on a resolution condemning the horrors of socialism. Not only is socialism oppressive, but it has also repeatedly led to famine and mass murders, and the killing of over 100,000,000 people worldwide. Unfortunately, 86 of my Democrat colleagues opposed the resolution and sided with socialism, and 14 remained neutral.
I served in the military in West Germany when the Berlin wall came down. On that day, I saw the stark contrast between the western, free market system and the Soviet's oppressive, socialist system of government. I spoke on the House floor to share my experience and encourage my colleagues to vote for H. Con. Res. 9 – A resolution Denouncing the Horrors of Socialism. You can see my full remarks on the House floor below.
Bird Colonel/ Podiatrist Ohio Second District Republican Congressman "Bronze Star Brad" Wenstrup says,
This week in Congress, I voted to stop the vaccine mandate on health care workers and to finally end the classification of COVID-19 as a public health emergency. The Biden administration's decision to end the COVID-19 pandemic emergencies effective in May is on a far too delayed timeline. I urge the administration to reconsider and end the public health emergency now.
I believe that no American, whether he or she is a health care worker, serves in the military, attends school, or is an employee in another industry, should have the government force them to choose between getting the COVID vaccine or losing their job. For every patient, the benefits and the risks of any treatment should be discussed between the patient and their doctor. The Biden administration's vaccine mandate also deterred otherwise able men and women from joining the military, posing a national security risk.
I supported H.R. 497, the Freedom for Health Care Workers Act, which would end the Biden administration's COVID-19 vaccine mandate on health care workers, and supported H.R. 382, the Pandemic is Over Act, which would formally terminate the COVID-19 public health emergency and curb the Biden administration's abuse of certain emergency powers. These both passed the House, and now await consideration in the Senate.
Our communities are returning to normal, and have been for quite some time now. People are returning to work and traveling again. It is time for our government to do the same and officially end the COVID-19 public health emergency.
In your service,
Brad
Meanwhile, Here's A Message From  Pelosi's Boy Toy, With Ohio's New First District Local Offices Inconveniently Located In Lebanon  
This Week Pelosi's Boy Toy Did What He Was Told And Passed Along This Load Of Crap From The D-RAT National Committee As If It Were His Own
🔴 LIVE POLL: YOU'VE BEEN SELECTED, Charles Foster
President Biden's State of the Union address is tomorrow night, and we need to update our records on whether top Democrats plan to watch — but you still haven't let us know:
Charles Foster, from creating millions of new jobs to passing the first gun safety legislation in decades to Ketanji Brown Jackson's historic confirmation to the Supreme Court, President Biden delivered landmark progress for the American people last year. 
Now he's getting ready to address the nation tomorrow night and share his plans to move our country forward in the year ahead. Meanwhile, the GOP is hell-bent on obstructing his agenda — putting politics over the issues that will make a real difference for families across our country.
That's why it's so important for Democrats to come together and stand united behind our president. But we're still waiting to hear from another 63 top Democrats in your area about whether they plan to tune into tomorrow's speech — and you're one of them, Charles Foster.
Are you watching President Biden's State of the Union address?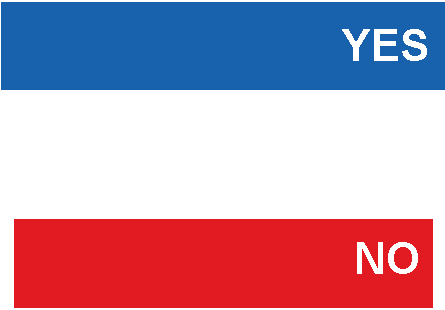 The Whistleblower Newswire Is Your Official Publication of Record For The Conservative Agenda
The Blower believes we're still living during the most important period in American History for our non-stop crusade for Election Integrity and against Coordinated Leftist Insurrection and the Devolution of Our American Culture while Congress, the Deep State, and the Radical Media Establishment continue to lie to advance their Coordinated Leftist Agenda.
But first, we must see a Corleone  Political Reckoning on Election Integrity Along With Indictments And Perp Walks For Laws Broken During The Illegal 2020 Presidential Election and 2022 Mid-Term Elections, without which nothing else really matters.
Beloved Whistleblower Publisher Charles

Foster Kane Says The Conservative Agenda is watching to see if any progress is made during the next 638 days before the 2024 elections.