TODAY IS
SUNDAY, JUNE 12, 2022
TRUMP'S FIVE-HUNDRED AND EIGHTH DAY OUT-OF-OFFICE
AND THE BLOWER'S GLOATING HAS ONLY JUST BEGUN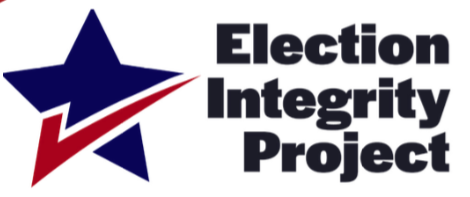 This Sunday in America… at the church of The Compassionate Conservative, Beloved Whistleblower Publisher, the Right-Wing Reverend Charles Foster Kane was reminding his Political Parishioners To, who understand there is more to "democracy" than free and fair elections, but there can be no "democracy" without them.
Constant vigilance failed to protect our political freedom from threats arrayed against it in 2020, which ranged from old-fashioned Dishonest D-RAT Fraud on Election Day to Media Manipulation and Regulatory Obstacles during the campaign period. 
Revered Former Southwest Ohio Congressman Bob McEwen says, "There's no doubt ELECTION INTEGRITY is the Conservative Agenda's Number One Issue for the 2022 Mid-Term Elections in only 149 More Days."
That's why The Blower continues to publish exclusive daily "ELECTIONS INTEGRITY UPDATES" to help our Persons of Consequence keep track of it all.
But first, we must see a Political Reckoning on Election Integrity and Total Accountability For Laws Broken During The Illegal 2020 Presidential Election, without which nothing else really matters.
The Blower calls it our "Corleone Reckoning," and we think it would look something like this.

We never really understood how slowly the wheels of justice turn until we began watching how long it would take for Americans to accept the fact that the 2020 Elections were stolen, but we are seeing a little progress every day, and with the realization that it will actually happen with the proper patience and perseverance.
Speaking of perseverance, last week America's largest newspaper chain Gannett ordered USA Today and other publications (including our local Morning Fishwrap) to roll back op-eds after "repelling readers" with biased articles
• A committee of editors advised in April that readers didn't want to be told what to do or how to think
• They said readers perceived them as having a 'biased agenda' so were canceling subscriptions
• Now, the company is decreasing its editorial output and even scaling back cartoons
• The newspapers will no longer make political endorsements beyond a local level
The Whistleblower has been right about their bias and lies ever since we came up with our "Some of the News They Seem To Lose" slogan in 1990. That was 32 years ago.

Hopefully, The Blower won't have to stick around till 2052 before our Dumbed-Down, Self-Absorbed, Media-Influenced, Celebrity-Obsessed, Politically-Correct, Uninformed, Short-Attention-Span, Free-Stuff Grabbing, Low-Information Obama Supporters Who Put The Second Worst President in History In The White House—Twice, then gave Obama a Third Term By A Real Lack Of Election Integrity For Joke Biden*, and get all of their information from our Obama Supporters in the Press, like the ones on Channels 5, 9, 12, 19, Spectrum, and don't forget out Feckless Fishwrappers, finally figure out the 2020 Elections had been rigged.