TODAY IS
WEDNESDAY, DECEMBER 15, 2021


TRUMP'S THREE-HUNDRED-AND-TWENTY-NINTH DAY OUT-OF-OFFICE




And Tonight We're Remembering "CHRISTmas Spirit" As Originally Reported In

The Blower's

December 08, 2016 E-dition

Scrooge 2016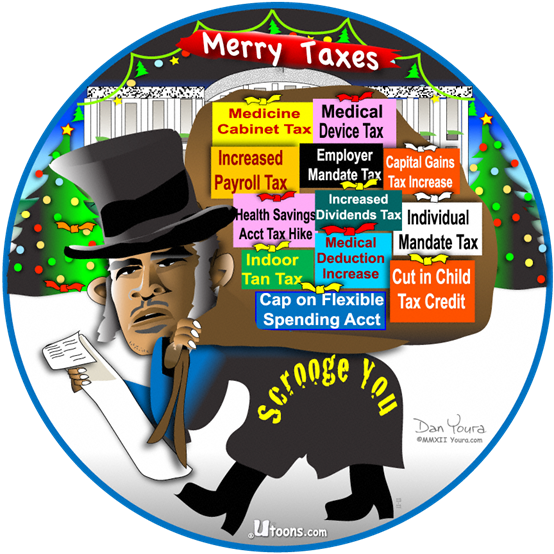 Last night at The Whistleblower Repertory Theatre, the Ghost of Teddy Kennedy clanked his chains up to the Monica Lewinsky exhibit at the Clinton Library and Massage Parlor in The Blower's annual holiday adaptation of Dickens' classic "A Christmas Carol," as our country continues to suffer its Cultural Decline, which included Clinton's dragging our national immorality down to the level of Arkansas, as well as the disastrous Liberal policies of the Obama Administration.
Clinton now says ever since Obama picked Hillary to be in his Cabinet and paid off her humongous campaign debt, Slick Willie espoused the real American values that caused the most Americans in history to elect Donald Trump president in 2016, including the story we just heard about our old Pants-Dropper-in-Chief trying to hook up with his old mistress Gennifer Flowers, wearing a hoodie as a disguise. We don't know if his offer also including wearing a condom for this occasion.
FDR was the Ghost of DemocRAT Values Past; Billionaire Bush-basher George Soros was the Ghost of DemocRAT Values Present; Liberal whacko Nancy Pelosi, our soon-to-be Dimwit DemocRAT Speaker of the House, was ominous as the Ghost of DemocRAT Values Yet to Come; and Delusional Ohio Republican Governor John Kasich warmed the heart of everybody's cockles as Tiny Tim, when he said, "God tax us, every one."

Now we have a picture of Hillary where she really belongs.


Now With Our 2018 Bi-Partisan Presidential Christmas Greetings We Have "Holiday Greetings" From Barry And Michelle
HOLIDAY GREETINGS
BARRY AND I WOULD LIKE TO WISH
SEASON'S GREETINGS
&
HAPPY HOLIDAYS 
TO ALL YOU HARD-WORKING, DUMB-ASS,
WHITE-TRASH, GUN-LOVING,
CHRISTIAN-CRACKER TAXPAYERS
ALL ACROSS THE COUNTRY.
We'll be in Hawaii on your dime!

And Your Chance To Wish POTUS and FLOTUS a "Merry Christmas"
Christmas is meant to be shared with close friends and family, and what better way to spread the spirit than by signing the Official First Family Christmas Card.

Speaking of the CHRISTmas Spirit, The Blower wonders who writes all that PC Copy for the Salvation Army. Take a look at this ad: 
You can make a difference today!
The Red Box Campaign shines a light on the many ways The Salvation Army brings joy to struggling families during the holiday season. This includes providing toys, winter coats and meals. Just $50, provides a Red Box Christmas to one family and gives them the lasting hope they need this holiday season. What a wonderful way to kick off a true season of compassion!
Our Compassionate Conservative particularly liked the line that said "gives them the lasting hope they need this holiday season," because it's really FREE STUFF from people who are made to feel guilty that they have worked to have money and can possibly help a family for one day…. Not LASTING HOPE. Hope goes out the door on December 26, unless that family gets someone off the couch and provides for their family.
P.S. every Kroger store has a sign up that they are hiring! 
The Salvation Army's Red Box Campaign should not be confused with the so-called "Red Box Project," a community-based, not-for-profit initiative, which aims to support future feminine DemocRAT voters throughout their periods by providing red boxes filled with free period products to local schools. No kidding! The Red Box Project was founded in March 2017 by three friends who wanted to give future feminine DemocRAT voters in their local area access to sanitary products. After reading about 'Period Poverty' in the news, they were angered at the idea that young women were missing out on their education because they couldn't afford the products they needed during their period.