Today's E-dition Has Been Approved For Research On The 2016 Election By The Presidential Historical Society Because So Many Things Reported In The 2016 Blower Are Still Making News Today.
TODAY IS
THURSDAY, NOVEMBER 06, 2020
Trump's 1,385th Day In Office
That's why this year on The Second Day After Election Day 2019, We Should All Review The Blower's "THURSDAY'S TACTICS" To Re-Experience Our Greatest Election Night In History. 
THAT DATE WAS 
THURSDAY, NOVEMBER 10, 2016

THURSDAY, NOVEMBER 10, 2016


TONIGHT'S REALLY BIG STORY


Mr. Trump Went To The White House Today
OTHER STORIES ABOUT TRUMPS' WHITE HOUSE VISIT INCLUDE
#1
Surprisingly, Not Everybody At The White House Was Glad To See Him
#2
The Obamas Skipped The Traditional First Couples Photo With The Trumps
#3
OBAMA BEGGED TRUMP TO RESPECT HIS LEGACY
#4
Probably not a coincidence that shortly after President-elect Donald Trump's first official visit to the White House & extended private sit-down with Obama, the Internet exploded with excitement over news that Obama has declared the TPP (Trans-Pacific Partnership) dead, reversing his earlier plan to push for TPP passage before leaving the White House in January. Awesome first deal for us, Mr. Trump. Almost everybody – honest Republicans, honest independents, honest American workers, and honest policy analysts – thought the TPP was a bad idea.
#5
Then The Meeting Was Over

Meanwhile, DemocRAT Riots Continued Across America
Don't They Know Elections Have Consequences?
Democrats and Media Agreed- There Was No Way Donald Trump Could Get Elected President
LIBERAL MEDIA CONSPIRACY
As Trump Violence Erupts, ABC Sees People 'Letting Voices Be Heard'
 Did CNN Get It Right For A Change?
L.A. Street Artist Created 'Moving Sale' Posters For Anti-Trump Celebrities
 IN LOCAL NEWS
Republicans Took The Kentucky House After 95 Years Of Democratic Control…
TRUMP TRANSITION NEWS
TRUMP ADMININSTRATION WEBSITE OUTLINES POLICY GOALS
On his transition website GreatAgain.gov, the Trump team has laid out the framework of his initial policies with policies focused i) on American Security including as Defense and National security, Immigration Reform and Building That Wall, and Energy Independence; ii) Getting America Back to Work Again including Tax Reform; Regulatory Reform; Trade Reform; Education; Transportation & Infrastructure and Financial Services Reform; and iii) Government for the people including Healthcare Reform (Obamacare), Veterans Administration Reform and Protecting Americans' Constitutional Rights.
PLUS
Liberals Just Lost The War On Climate Change When Trump Picked Top Climate Skeptic to Lead EPA Transition
 Tonight's Whistleblower Poster
PLUS, THESE TWO NEW CONSERVATIVE VIDEOS
TONIGHT'S READING ASSIGNMENT FOR EXTRA CREDIT
Ann Coulter: President Trump's First 100 Days
To help Mr. Trump keep his promises, I've compiled a detailed schedule for his first 100 days in office.
Now comes the part Americans have desperately hoped for, but almost never seen: A politician keeping his promises to the American people. (See, e.g., Senate candidate Marco Rubio's 2010 promise to oppose amnesty if elected; Sen. Mitch McConnell's 2014 promise to block Obama's executive amnesty if Republicans were handed a Senate majority; Jeb Bush, John Kasich and Ted Cruz's promise to support the 2016 Republican presidential nominee.) (MORE)
Whistleblower Quote For Today
 The Whistleblower Newswire Is Your Official Publication of Record For The Conservative Agenda
Beloved Whistleblower Publisher Charles Foster Kane says the Conservative Agenda will now be working with the various parts of the Trump transition team selecting fellow conservative patriots who are willing to go to Washington to help our new President return to over-taxed payers the power taken from them in recent years by the Leftists.
Fast Forward to 2017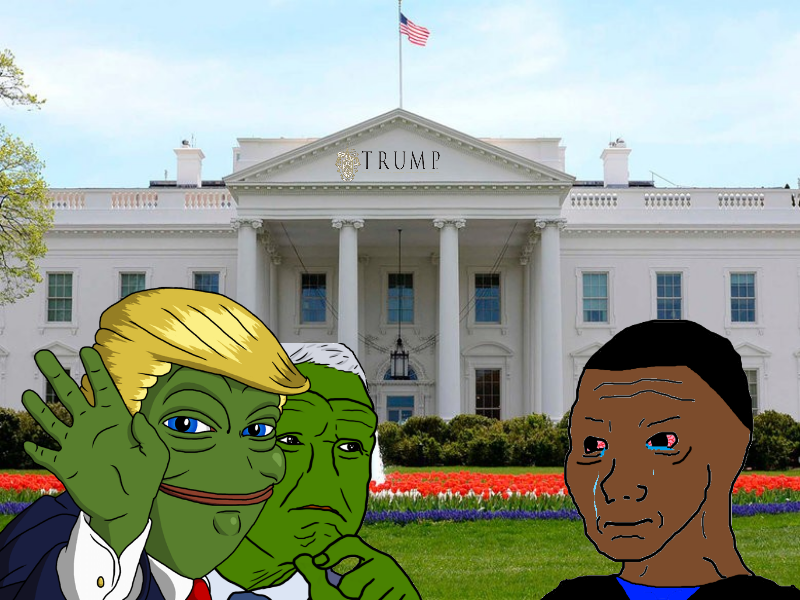 And that's the way it was today on the 71st Day until January 20, 2017 when the Next President can only begin to Undo all the damage Obama has done to America.
*1,090 Until "Dee-Day" If You Live In Anderson Township
More News Later (Or Most Likely Tomorrow Morning) From The Whistleblower Newsroom