—KEEP AMERICA GREAT RALLY UPDATE —
WONDERING HOW MAY D-RATS AND INDEPENDENTS WILL BE AMONG THE CROWD CHEERING TRUMP IN BOSSIER CITY TONIGHT WHEN HE RIDICULES THE DISINGENUOUS D-RATS BOGUS IMPEACHMENT HEARINGS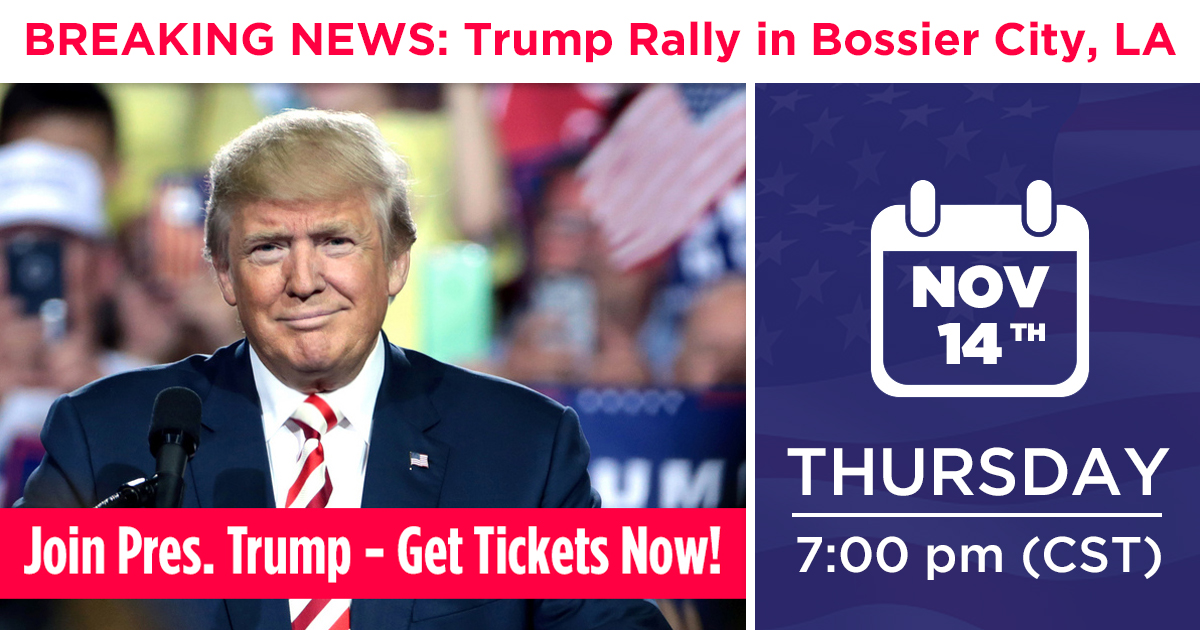 GET YOUR FREE TICKETS HERE
Today's E-dition Has Been Approved For Research On The 2016 Election By The Presidential Historical Society Because So Many Little Things Reported In The 2016 Blower (Like The Destroy Trump Forces' Coup) Are Still Making News Today.
TODAY IS
THURSDAY, NOVEMBER 14, 2019
Trump's 1,028th Day In Office
That's Why Today With 67 Days Till President-Elect Trump's Inauguration, Presidential Scholars Should Study The Blower's "THURSDAY'S TACTICS" E-DITION To Analyze The Greatest Election In History. 
THAT DATE WAS 
THURSDAY, NOVEMBER 17, 2016

THURSDAY, NOVEMBER 17, 2016
 TONIGHT'S REALLY BIG STORY
TRUMP TOWER ELEVATOR LIVE-STREAMED ON C-SPAN AS PARADE OF POTENTIAL APPOINTEES MEET WITH PRESIDENT-ELECT
President-elect Donald Trump met with more than eight people before his evening meeting in New York with Japan's Prime Minister Shinzo Abe on Thursday. A few of the individuals who met with the President-elect on Thursday include: Former National Security Advisor Henry Kissinger, South Carolina Gov. Nikki Haley, Rep. Jeb Hensarling, Florida Gov. Rick Scott, Gen. Jack Keane, Oracle Chief Safra Catz, Admiral Michael Rogers, and Former Cincinnati Mayor Ken Blackwell.
OTHER TRUMP TRANSITION STORIES TODAY INCLUDE
#1

#2
Trump Announces Lt. General Michael Flynn as His National Security Advisor
Sheriff Clarke Vetted for Major Role in Trump White House
#3

#4
Is Trump Really Meeting With Romney To Offer Him A Potential Cabinet Position?

#5

MORE TRUMP TRANSITION NEWS
Tonight's Trump Transition Poster
 The Whistleblower Newswire Is Your Official Publication of Record For The Conservative Agenda
Beloved Whistleblower Publisher Charles Foster Kane says the Conservative Agenda is now working with the various parts of the Trump Transition Team selecting fellow conservative patriots who are willing to go to Washington to help our new President return to over-taxed payers the power taken from them in recent years by the Leftists.
 TODAY'S FOUR EARLIER EDITIONS
 "Obama's America" (Our Culture Continues To Devolve)
Fast Forward to 2017
And that's the way it was today on the 64th Day until January 20, 2017 when the Next President can only begin to Undo all the damage Obama has done to America.
*1,083 Until "Dee-Day" If You Live In Anderson Township
More News Later (Or Most Likely Tomorrow Morning) From The Whistleblower Newsroom