TODAY IS
MONDAY, NOVEMBER 18, 2019
Trump's 1,032nd Day In Office
Today's E-dition Has Been Approved For Research On The 2016 Election By The Presidential Historical Society Because So Many Little Things Reported In The 2016 Blower (Like The Destroy Trump Forces' Coup) Are Still Making News Today.
That's Why Today With 62 Days Till President-Elect Trump's Inauguration, Presidential Scholars Should Study The Blower's "THE BLOWER'S MONDAY MESSAGE"  To Analyze The Greatest Election In History.
THAT DATE WAS
MONDAY, NOVEMBER 21, 2016

MONDAY, NOVEMBER 21, 2016
TONIGHT'S REALLY BIG STORY


In Yesterday's Weekend Wisdom E-dition, The Top Item On The Conservative Agenda explained how The Blower had always believed the 2016 Presidential Election would be the most important period in American History for our non-stop campaign against Political Correctness, the Devolution of American Culture, and the Liberal News Media. We predicted Congress, Political Pundits, and the Liberal Media Conspiracy would continue to lie and say really stupid things without a smidgen of journalistic integrity to advance their Liberal Agenda.
We also explained Crooked Hillary's Humiliating Defeat on Election Night was ONLY THE BEGINNING. Nothing had really changed. Congress, the Political Elite, and the Liberal Media Conspiracy have not learned their lesson. Their lies and stupidity would continue. Like the War on Terror, we said it was going to be a long hard slog, and Conservatives must now be prepared to soldier on for as long as it takes.
Today's skirmish was President-Elect Donald Trump's Showdown At The Trump Tower With The Media Elite. The TV execs and anchors went in there thinking they would be discussing the access they would get to the Trump administration, but instead they got a Trump-style dressing down. Trump used an off-the-record meeting with top media figures as an opportunity to berate and humiliate them. According to a source who spoke to the NY Post, Monday's meeting was a "total disaster" and "like a fucking firing squad." (MORE)
Now Let's Illustrate How That Showdown Was Described.
NOW WATCH PRESIDENT-ELECT TRUMP'S FIRST 100 DAY PLAN
TONIGHT'S WHISTLEBLOWER POLL
Record-High 77% of Americans Perceive Nation as Divided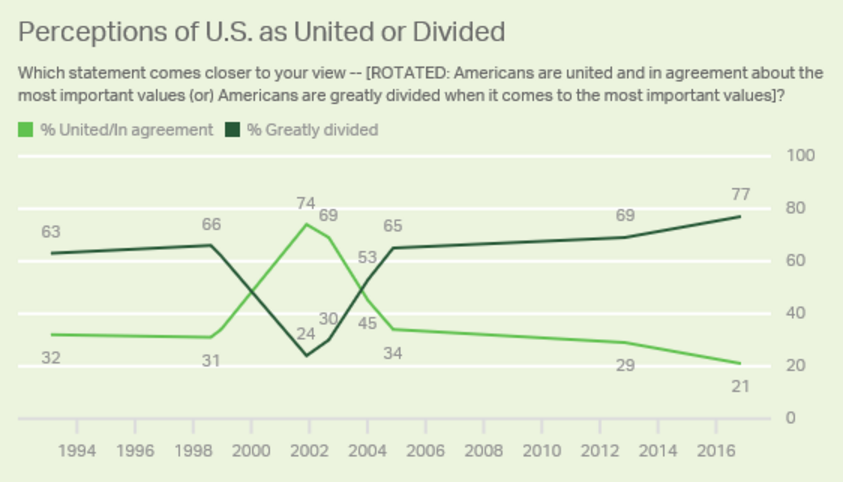 TONIGHT'S POLITICAL POSTER
(Sent In By Somebody On The Trump Transition Team)
PLUS, THIS NEW VIDEO
The Whistleblower Newswire Is Your Official Publication of Record For The Conservative Agenda
Beloved Whistleblower Publisher Charles Foster Kane says the Conservative Agenda is now working with the various parts of the Trump transition team selecting fellow conservative patriots who are willing to go to Washington to help our new President return to over-taxed payers the power taken from them in recent years by the Leftists.
Fast Forward to 2017
And that's the way it was today on the 60th Day until January 20, 2017 when the Next President can only begin to Undo all the damage Obama has done.
*1,079 Until "Dee-Day" If You Live In Anderson Township
More News Later (Or Most Likely Tomorrow Morning) From The Whistleblower Newsroom