WEDNESDAY, FEBRUARY 10, 2016
First this morning, Our Beloved Whistleblower Publisher Received This:


Then This Afternoon, This Follow-Up Arrived: 
After New Hampshire, Donald Trump is leading the GOP pack again in the race for the White House.
Democrats are INCREDIBLE! In the 7 hours since we asked for your help to combat a Donald Trump-led Republican Party, 3,847 grassroots supporters have stepped up!
This is a great start — but we still need 1,153 donors to hit our one-day goal of 5,000. Will you be one of them, Charles? Your gift will be TRIPLE-MATCHED today only!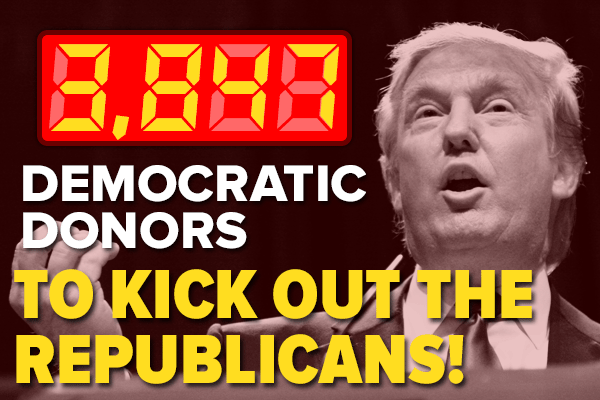 We're simply appalled that a bigoted loose cannon like Donald Trump is the most likely Republican nominee for president. But we have a prime opportunity to show Trump and his party what REAL grassroots power looks like — by turning today into a HUGE victory for Democrats! 
Charles, we only have 8 hours left. If you've been waiting for the right moment to give, now is the time!!
Will you pitch in now to STOP Trump, DEMOTE Mitch McConnell, help elect Democrats to the Senate and White House — AND get your gift triple-matched?