TODAY IS
SATURDAY, NOVEMBER 30, 2019
Enjoying The Best Black Friday Since 2016
Trump's 1044th Day In Office 
Remembering that "SATURDAY MORNING CARTOONS" E-DITION following Trump's Victorious 2016 Presidential Campaign to see how relevant Those Cartoons Would Be Today.

SATURDAY, NOVEMBER 26, 2016
This

M

orning, As Everybody Hereabouts Is Waiting For "The Ga

m

e" To Begin At Noon By Avoiding The Letter "

M

," Our Conservative Cartoonists Continue Their Caustic Co

mm

entary.

 SPECIAL COLLECTION OF THANKSGIVING CARTOONS


MORE CONSERVATIVE POLITICAL CARTOONS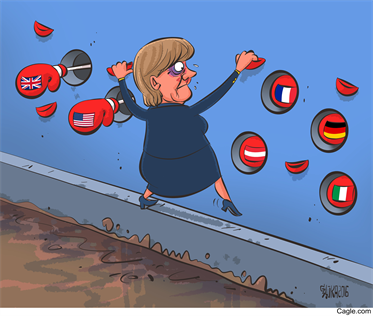 Expect The Battle To Continue For The Next 55* Days Until Noon on Inauguration Day When The Nation Can Begin To Undo All The Damage Obama Has Done.
*1,074 More "Dee-Days" If You Live In Anderson Township
The Whistleblower Newswire Is Your Official Publication of Record For The Conservative Agenda
Beloved Whistleblower Publisher Charles Foster Kane says the Conservative Agenda will now be working with the various parts of the Trump transition team selecting fellow conservative patriots who are willing to go to Washington to help our new President return to over-taxed payers the power taken from them in recent years by the Leftists.