TODAY IS
SUNDAY, JULY 09, 2023


TRUMP'S NINE-HUNDREDTH DAY OUT-OF-OFFICE


AND THIS WEEKEND, IT'S TIME TO JOIN THE NUDE REVOLUTION
Nudists On The North Shore
Bluegrass Bureau Chief Ken CamBoo predicts next week Nude-Watchers on the South Shore will be thanking The Blower for being the only media outlet in the Tri-State to recognize that July 14 is National Nude Day, by featuring a gorgeous gallery of pictures from Friday's National Nude Day Photo Contest at the Northern Kentucky Nudist Camp in Florence.

Meanwhile, Whistleblower Faux Facebook Friend Bobby Leach says we should've also been publicizing the nudist camps in Greater Cincinnati where he likes to let it all hang out.
Bobby says it's too bad Paradise Gardens closed several years ago. Greater Cincinnati's Family Nudist Resort used to be in Ohio First District Congressman Steve Chabothead's District, offering a unique way to enjoy your favorite sport" It was Cincinnati's ONLY nudist resort, and perverts claimed that playing volleyball nude allowed them a freedom that had to be experienced to be understood.
Bobby also says the most popular guy in a Paradise Gardens was the one who could carry two cups of coffee and nine doughnuts at the same time. Midgets who stuck their noses in everybody's business (as well as guys eight feet tall who stick their business in everybody's noses) were popular, too.

Former Fishwrapper KimBall Perry even wrote a story in 2010 about Paradise Gardens when that Colerain Township nudist colony wanted a trial covered up when Paradise Gardens attorney Kevin Frank filed a motion with Hamilton County Common Pleas Court Judge P-P-P-Patrick DeWhine seeking to "exclude (the) public and media from trial and to seal records" in the case. [THAT PAGE NO LONGER EXISTS WHEN YOU CLICK ON THE LINK] .  
That place is probably overgrown with weeds these days, but this is what you could've expected to see during the summer.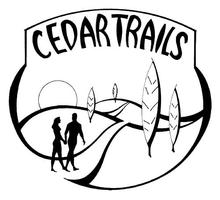 The only Nudist Camp in Podiatrist/ Congressman "Bronze Star Brad" Wenstrup's Ohio Second District is the Cedar Trails Nudist Resort in Peebles, Ohio, wherever the hell that is. Those nymphy nudists are hosting Young Adult Neophyte Nudists this weekend, with nothing special planned for Friday on National Nude Day.

Meanwhile at next Thursday night's monthly meeting, Anderson's Treasured Trustee Emeritus Andrew S. Pappas' will be announcing his Family Friendly Nudist Camp and Marina opening on the Ohio River near the Belterra Racino in the very near future.