---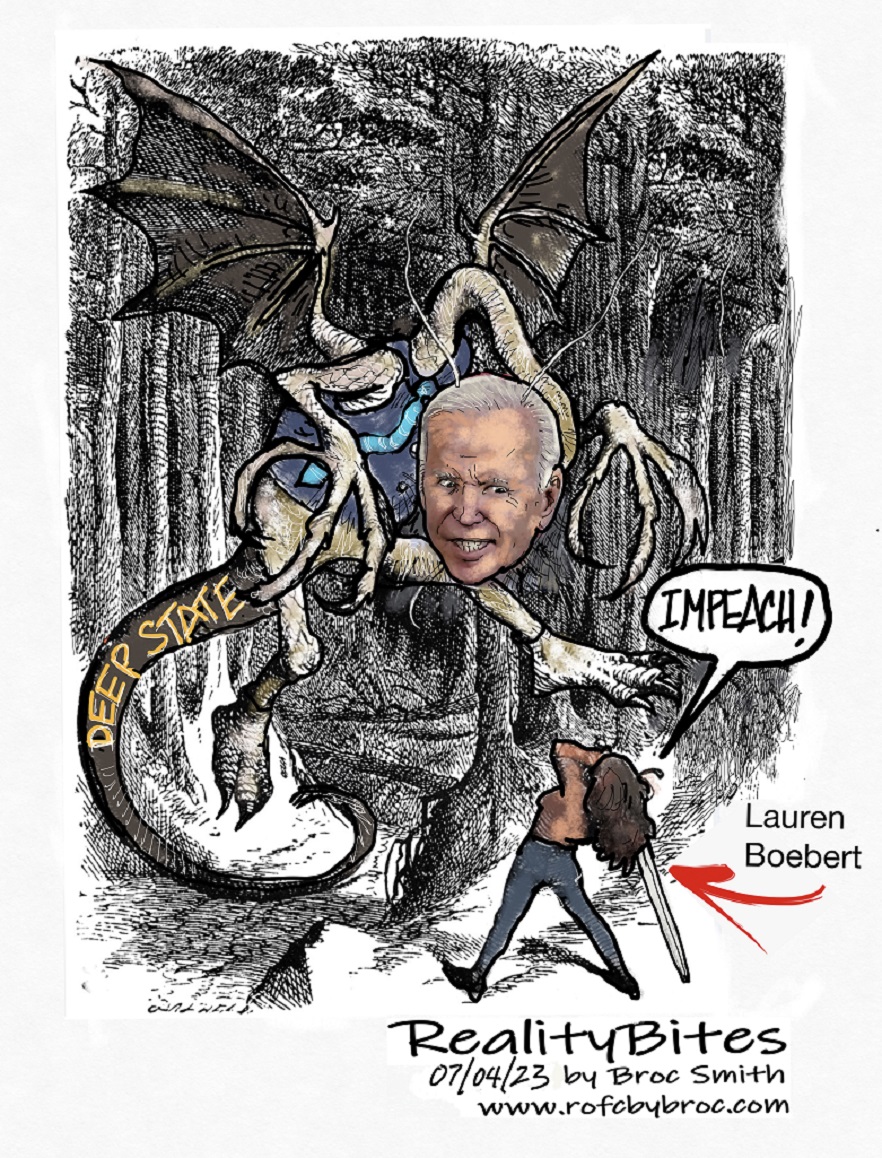 TODAY IS
THURSDAY, JULY 06, 2023
TRUMP'S EIGHT-HUNDRED-AND-NINETY-SEVENTH DAY OUT-OF-OFFICE
………..AND A.F. BRACO SHOWS US HIS "EXECUTIVE ODOR"
A.F. Branco has taken his two greatest passions, (art and politics) and translated them into cartoons that have been popular all over the country, in various news outlets including NewsMax, Fox News, MSNBC, CBS, ABC, and "The Washington Post." He has been recognized by such personalities as Rep. Devin Nunes, Dinesh D'Souza, James Woods, Chris Salcedo, Sarah Palin, Larry Elder, Lars Larson, Rush Limbaugh, President Donald Trump, and Charles Foster Kane, Beloved Publisher Of The Whistleblower.
— TODAY'S BEST CONSERVATIVE AGENDA VIDEO —
I Fix Left Wing Memes: PRIDE MONTH Edition!



MEANWHILE, BEN GARRISON SHOWS US HIS

"

INDIANA JOE AND THE DIAL OF DIVERSITY- ANOTHER BIDEN FLOP

"
Now Here's The Best Damn Conservative E-ditorial On The Internet
It's the summer blockbuster movie season, but Disney keeps offering up duds. Their latest film is "Indiana Jones and The Dial of Destiny." It is being trashed by most film critics and it met with a very tepid box office opening. Look for Disney to lose more mega millions on another 'woke' film that few will want to watch. 
Fight Back Against Corruption with a small Donation! Support Cartoons and Save America
They didn't have to trash the Indiana Jones franchise, but Disney is a 'woke' corporation, which means they want to make sure white male heroes are trashed and made into weak figures who are dependent on smarter, stronger minorities and women. In this case the female lead, a horse-faced woman with British accent, steadily insults Indy and even punches him in the face. She's the new hero for the franchise, but I doubt any more movies will be made because people hated her and they hated what she did to an 80 year-old Indiana Jones. I won't go into plot details, but it was a messy disaster.
Likewise, an 80 year-old Joe Biden continues his disaster as the White House resident.
Biden also pushes woke-ism, which is always set against white Europeans, whom Joe sees as the nation's greatest threat. He has repeatedly referred to 'white supremacists,' which can mean any white person who is not ashamed to be white. Joe has repeatedly said white people will soon become a minority in the USA and "that is a good thing." Why is it a good thing, Joe? Shouldn't all citizens be treated equally? Shouldn't we be judged on the content of our characters rather than our skin color? Not to Sleepy Joe.
READY TO FIGHT ABACK AGAINST HARD LEFT? JOIN US ON SUBSCRIBESTAR- AN EASY WAY TO SUPPORT CARTOONS WITH A SMALL MONTHLY DONATION. PLUS SEE NEW CARTOONS FIRST BEFORE PUBLIC RELEASE! THANK YOU FOR YOUR AMAZING SUPPORT! CLICK TO VIEW SUBSCRIBESTAR
Similar to the octogenarian Indiana Jones in the latest movie, Biden is a weak and pathetic shell of a man who gets bossed around by his leading lady, Jill. Maybe she needs to nag Hunter Biden as well and keep him from using cocaine in the White House. 
Both Disney and Joe are failures who continue to crater in popularity. They won't listen to their own citizens or customers. They've gone woke and will go broke. Joe is already morally bankrupt.
— The GrrrTeam
Follow @grrrgraphics on GAB, TRUTH SOCIAL, PARLER, INSTAGRAM, TELEGRAM 
or join us at The Garrison!
Editorial Cartoons Are A Major Part Of American Culture And A Focused Picture Of How People Are Reacting To The News Of The Day.
 Often they express a silent view of one or more parties or issues. Editorial cartoons are a form of nonverbal communication and are vital to American culture because they help shed light on issues that affect many American values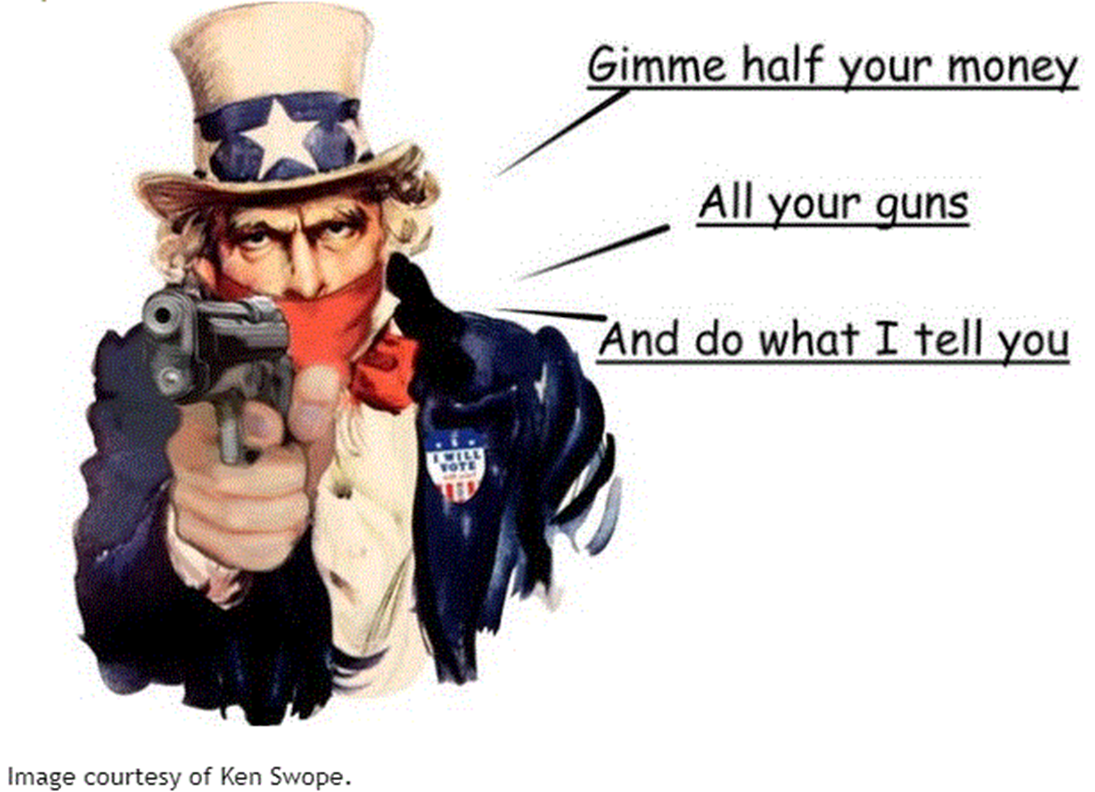 — TODAY'S CONSERVATIVE CARTOONS SLIDESHOW  —
This slideshow requires JavaScript.
— MAKE AMERICA GREAT UPDATE —

The Whistleblower Newswire Is Your Official Publication of Record For The Conservative Agenda
The Blower believes we're still living during the most important period in American History for our non-stop crusade for Election Integrity and against Coordinated Leftist Insurrection and the Devolution of Our American Culture while Congress, the Deep State, and the Radical Media Establishment continue to lie to advance their Coordinated Leftist Agenda.
But first, we must see a Corleone  Political Reckoning on Election Integrity Along With Indictments And Perp Walks For Laws Broken During The Illegal 2020 Presidential Election, without which nothing else really matters.
Beloved Whistleblower Publisher Charles

Foster Kane Says The Conservative Agenda is watching to see if any progress is made during the next 488 days (at press time) before the 2024 elections