TODAY IS




TUESDAY, FEBRUARY 21, 2023




TRUMP'S SEVEN-HUNDRED-AND-SIXTY-SECOND DAY OUT-OF-OFFICE


AND THANKS, DUMBED-DOWN VOTERS—YOU'RE RESPONSIBLE FOR THIS,TOO Your Official Publication of Record For The Conservative Agenda
Tonight's Top News Stories You Won't See On The Front Page Of The Fishwrap
Our Conservative Curmudgeon Stu Mahlin says
Smashburger in West Chester Is Now Serving Its New S'Mac & Cheese Taste Innovation.
A Mere 840 Calories and 1880 milligrams of sodium.
Not Approved By Your Cardiologist
At least you don't have to drive so far to get a heartburn. It's only 22.8 miles from Cincinnati
And according to your Google Map, West Chester is still ten miles closer than Pelosi's Boy Toy's Ohio First Congressional District Office in Lebanon, Ohio.
No Rally In Ohio Today, But Trump Vows To Stand With East Palestine Community After Ohio Derailment Tragedy


Not 'Woke' Yet? Most Voters Reject Anti-White Beliefs
Despite years of progressive activism, a majority of Americans still don't buy into the "woke" narrative that white people have a monopoly on racism.
The latest Rasmussen Reports national telephone and online survey finds that 79% of American Adults agree with the statement, "Black people can be racist, too," including 53% who Strongly Agree. Just 12% disagree, and another 10% are not sure.
Here's what financial statements reveal about The Blower's favorite Kentucky gubernatorial candidate.
Data from the latest Ethics Commission report shows the following for  Eric "Call Me Crazy, Big Mouth, Most Sanctioned, Ambulance Chaser, No Count of a Radio Host, Shameless Self-Promoter, Willie Wannabe, Why Haven't I Been Disbarred, Who Likes Bulldogs and Failed Roadhouse Operator" Deters
According To Forward Kentucky, Deters listed his employer as "Deters Law" and reported he is the owner of a media company named Bulldog Media.
He disclosed that he is trustee for the Eric and Mary Deters Irrevocable Trust and the Eric Deters Irrevocable Trust.
He also reported having two creditors owed at least $10,000: Peoples Hazard Bank, and Heritage Bank, of Burlington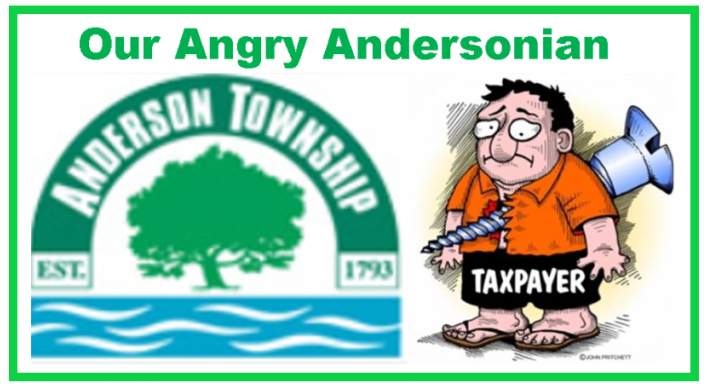 The Forrest Gump School District School Board unanimously moved to place an inappropriate 6.9 mill RABBIT LEVY  on the May 2, 2023 ballot to be rubber stamped by the Dumbed-Down Voters Of Anderson Township.
FGSD Superintendent Larry Hook and Treasurer Alana Cropper will be at the February 28 meeting of the Eastside Republican Club ESRC to defend the indefensible.
Of course, all questions had to be "pre-submitted."
Finally, The Blower Says Even With The Price Of Eggs These Days, This Encore Presentation Of Our Favorite Picture Of Beloved Whistleblower Publisher Charles Foster Kane And Hamilton County's Double Dipping Disingenuous D-RAT Auditor For A Few More Days Would Be Worth It.
Meanwhile, Last Sunday's Artis Conception Gallery" Featured Our Disingenuous Double-Dipping D-RAT Auditor Collection.
You Can See It Here. 
This slideshow requires JavaScript.
The Whistleblower Newswire Is Your Official Publication of Record For The Conservative Agenda
The Blower believes we're still living during the most important period in American History for our non-stop crusade for Election Integrity and against Coordinated Leftist Insurrection and the Devolution of Our American Culture while Congress, the Deep State, and the Radical Media Establishment continue to lie to advance their Coordinated Leftist Agenda.
But first, we must see a Corleone  Political Reckoning on Election Integrity Along With Indictments And Perp Walks For Laws Broken During The Illegal 2020 Presidential Election and 2022 Mid-Term Elections, without which nothing else really matters.
Beloved Whistleblower Publisher Charles

Foster Kane Says The Conservative Agenda is watching to see if any progress is made during the next 623 days before the 2024 elections.