TODAY IS
WEDNESDAY, FEBRUARY 08, 2023


TRUMP'S SEVEN-HUNDRED-AND-FORTY-NINTH DAY OUT-OF-OFFICE




AND BLACK LIVES HAVE MATTERED TO REPUBLICANS A LOT LONGER THAN TO DISINGENUOUS D-RATS




Happy Black Lives Really, Really Matter History Month, Everybody!

Today we begin with the first of 687 profiles in our continuing racial-healing series about local Caucasian residents who just happen to be named "Black":
Samuel P. Black grew up in Norwood. As an ordinary young white man, he dropped out of junior high at the age of 14 to go to work during the depression. He served without distinction as a PFC in WWII, came back home, married the girl next door, and rented a house in an all-white neighborhood in Bellevue, Kentucky.
Black raised three children, none of whom was ever arrested. He worked at night and on weekends at a pony keg to make ends meet.
After he retired, he became a crossing guard at the local elementary school. Sometimes he just sat on the porch and waved at cars.
Sam was a good man," said a neighbor who vaguely remembered him. "He always kept his yard real nice."
Tomorrow's Black Lives Really, Really Matter History Month Racial Healing Profile: "Mean Jean" Schmidt's eviler twin sister Jennifer Black.
Our Quote for Today comes from British-American financial journalist and author Peter Brimelow, who said, "The modern definition of a 'racist' is someone who is winning an argument with a liberal."

FINALLY, AFTER LAST NIGHT'S SPEAKING ENGAGEMENT,

Political Insiders were asking Beloved Whistleblower Publisher Charles Foster Kane if everybody was really excited about celebrating Black History Month this Year. "It's time for bigots to take a four-week vacation," Kane explained. "And just remember, when you wish a Black Person Happy Black Lives Really Really Matter History Month, you'll have to hope that person isn't offended by the word "black." 


CELEBRATING BLACK LIVES REALLY, REALLY MATTER HISTORY MONTH HOT LINE
e-mail your favorite chitlins recipes today.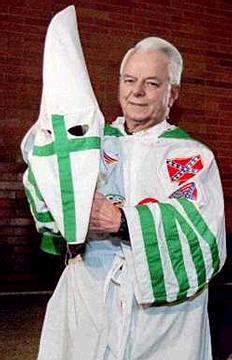 Some vile-and-disgusting items in today's Blower were sent in by our equally vile-and-disgusting subscribers, like this Commemorative Black History Month Greeting from former KKK Grand Kleagle, Good DemocRAT U. S. Senator Robert Byrd.

MORE BLACK LIVES REALLY REALLY MATTER HISTORY MONTH E-CARDS


Whistleblower Video Of The Day
Top 60 Ghetto Black Names
(Sent in By Our Belligerent Black Blogger Nate "Rhymes With Hate" Livingston (Who Is Not A White Person Named "Black.")
Note: We guarantee iPhone subscribers who don't go home and see links and pictures on their computers are not going to appreciate all of this good stuff today.