FRIDAY, SEPTEMBER 02, 2022
TRUMP'S FIVE-HUNDRED-AND-NINETIETH DAY OUT-OF-OFFICE
AND WE HAVE A FEW THURSDAY NIGHT PICTURES FROM JOKE BIDEN*S SPEECH FROM HELL YOU PROBABLY DIDN'T SEE IN FRIDAY MORNING'S FISHWRAP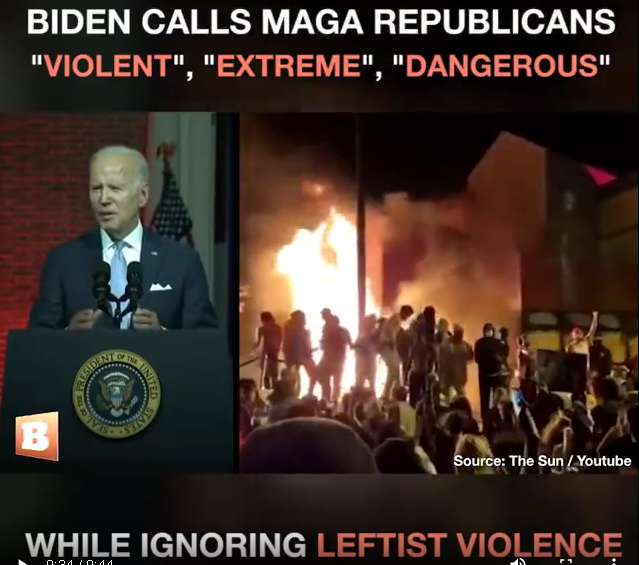 Political Posters Are Now Changing How We Live, Shaping Popular Culture And Show A Focused Picture Of How People Are Reacting To The News Of The Day.
They play a key role in the ever-evolving dynamics of modern society. Today, Political Posters heavily influence modern language and the cultural norms of how the youth and the rest of the internet user community operate.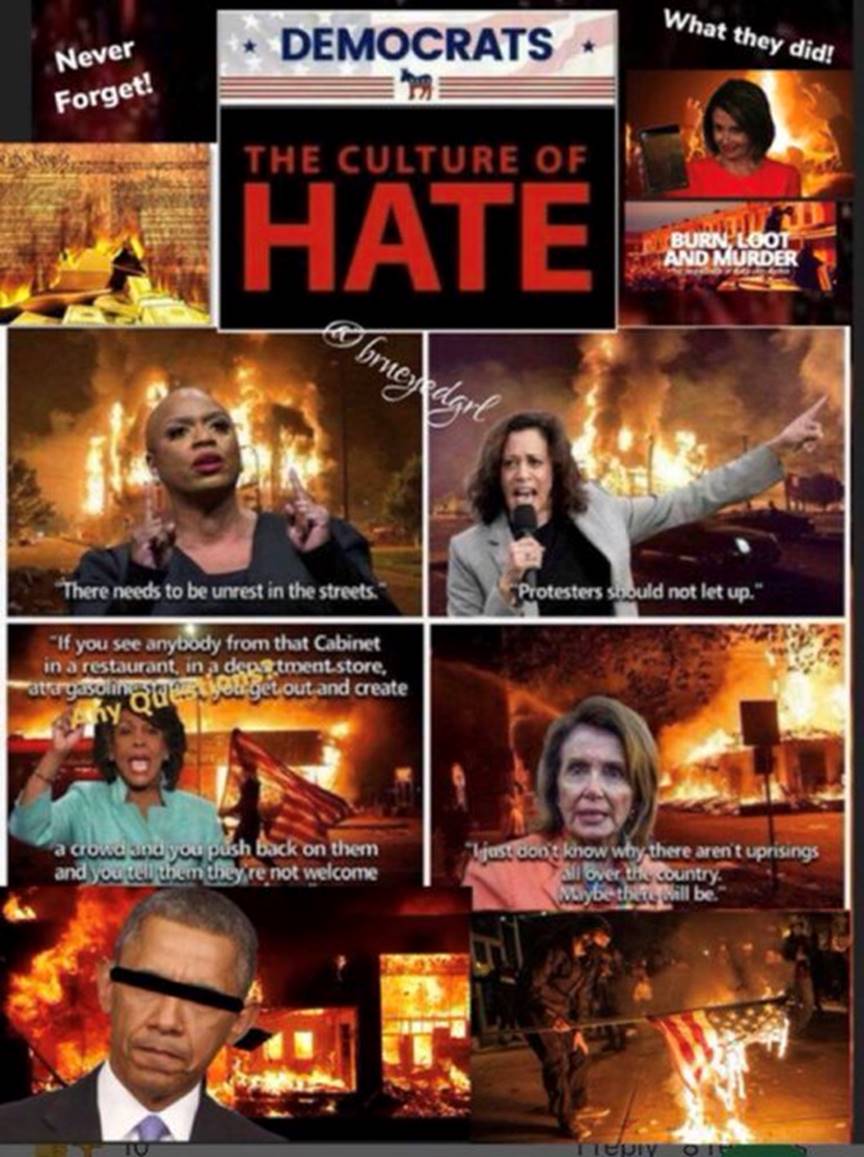 Almost Immediately, Biden Red Background Memes & Jokes Hit the Internet
Illegitimate Resident Joke Biden* chose a dramatic red background for his speech trashing "MAGA Republicans" on Thursday, Sept. 1, 2022, but it probably didn't create the effect he intended.
In fact, the Biden speech red background reminded a lot of people on Twitter of the gates of hell or a certain German dictator. Others noted that Biden's fury didn't exactly add up to unity. And some people pointed out that Biden was directing his anger at many fellow Americans.
People shouted "let's go Brandon" during the speech.
But the Biden red background went viral:
"There's no question that the Republican Party today is dominated by Donald Trump and the MAGA Republicans," Biden said in the speech at Independence Hall. The Hall was also lit up by blue lights, but when the camera was focused on Biden, all you could see was red.
"Much of what's happening in our country today is not normal," said Biden.
Wisconsin GOP gubernatorial candidate Tim Michels tweeted, "President Biden's bitter campaign speech tonight spoke to his base and his allies in the mainstream media who televised his 30-minute campaign commercial for free. I'm sure they loved it. He listed grievances of the past, but ask yourself why was the speech given now?"
Kimberly Guilfoyle tweeted, "In November, MAGA Republicans will lead us to the biggest red wave in the history of our country & we will win the battle for the soul of our nation!"
"Biden is the most condescending president of my lifetime," Nikki Haley tweeted. "He's done nothing to unite the nation. Nothing to bring healing. Nothing to alleviate the pain millions of Americans feel every day. He's been a divider in chief and come November he must hear from all of us."
Ari Fleischer tweeted, "Biden is the most divisive, over the top, rhetorically vile, bumbling, inarticulate president in history."
Tom Cotton wrote, "After much soul-searching, President Biden has decided the greatest threat to American values are his political opponents."
Some people were calling Biden "Dark Brandon."
This slideshow requires JavaScript.
— MAKE AMERICA GREAT UPDATE —
IT'S ONLY 558 MILES

GET TICKETS HERE
—

FBI'S STAGED PHOTO OF ALLEGEDLY CLASSIFIED DOCUMENTS SHOWS GLARING HYPOCRISY —
The Whistleblower Newswire Is Your Official Publication of Record For The Conservative Agenda
The Blower believes we're still living during the most important period in American History for our non-stop crusade for Election Integrity and against Coordinated Leftist Insurrection and the Devolution of Our American Culture while Congress, the Deep State, and the Radical Media Establishment continue to lie in their effort to advance their Coordinated Leftist Agenda.
But first, we must see a Corleone  Political Reckoning on Election Integrity Along With Indictments And Perp Walks For Laws Broken During The Illegal 2020 Presidential Election, without which nothing else really matters.
Beloved Whistleblower Publisher Charles

Foster Kane Says The Conservative Agenda is watching to see if any progress is made during the next 67 DAYS before this year's Mid-Term elections on November 08, unless they're postponed.