TODAY IS




THURSDAY, DECEMBER 02, 2021




TRUMP'S THREE-HUNDRED-AND-SIXTEENTH DAY OUT-OF-OFFICE




AND IS ILLEGITIMATE RESIDENT JOKE BIDEN* TRYING TO APPEAL TO JEWS ON THE FIFTH NIGHT OF HANUKKAH
In 1978, Time magazine claimed that 80 percent of all stand-up comedians in the United States were Jewish. And this at a time when Jews made up only 3% of the U.S.

Alumni of Cincinnati TV Stations like Jack Atherton, Dan Carroll, and Ben Swann really miss being at their old stations in Cincinnati, and hope you won't forget to tune in tonight on TV 19 and Channel 5 for Trish "The Dish's" and Sheree's Hanukkah special where the silly "Shiksas" explain some of the quaint Hanukkah customs. And of course, our good friend Bobby Leach says he'd like to see them show us how to stick your candle into a "labia menorah."

Former (but still reviled) Flying Buttress Publisher Tomas de Torquemada used to say in his nasty newsletter for Catholics that The Blower staff would be burned at the stake for making fun of his religion.

Down at the Cincinnati Metropolitan Housing Authority, it's still not the same lately without Arnold Barnett and that Rosenberg guy exchanging Hanukkah slurs.

Whistleblower Senior Spoiled Sports Editor Andy FurBall (a real "landsman") whose birthday was yesterday and can now be heard on FOX Sports Daybreak on the radio, as if you had the slightest idea of where to find it on the dial, says you shouldn't miss Lewis Black's "Getting In The Holiday Spirit" Video being featured as The Blower's "Video of the Day."   

Meanwhile in Northern Kentucky, Bluegrass Bureau Chief Ken CamBoo says he got a call from Sadie Rabinowitz who asked him: "Do you think that new Kroger store in Newport carries Hanukkah candles? None of the other Kroger stores does." And is Kroger really selling "Ham for Chanuka" at $6.29 per pound?

Is Hamilton County Treasurer Rob Goering Jewish? Obviously not— it would never have taken someone of the Hebrew faith a decade to figure out how to sell deadbeat tax payers' delinquent tax bills to private collection agencies after our Disingenuous D-RAT Hamilton County Auditor (who was always been permitted to run unopposed) jacked-up their property taxes beyond what any of them could afford. 

Following a referral from the Harpies from Home Owners Made to pay Extortion (HOME) The Ohio Political Correctness Commission cited The Blower for making up the name "Chrismukkah" to combine the holidays Christmas and Hanukkah. They say by not including Kwanzaa in "ChrisKwanzukkah," we are indeed thoughtless, mean-spirited, insensitive, politically incorrect, racist, and segregationist separatists. (But not poorly written.)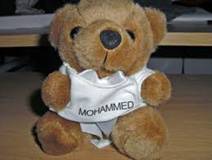 So now, The Blower probably will also have to include Ramadan when we announce our big politically incorrect "RamaHanuKwanzMas" Party. Watch for the date. At least we won't have to include this year's "Thanksgivukkah" celebration for another 70,000 years, or until Dishonest D-RATS renounce Voter Fraud, whichever comes first.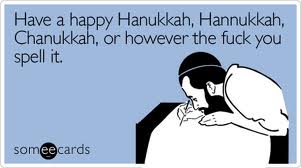 Now here's the funniest politically incorrect thing overheard at a funeral today: the guy says, "Yeah, I bought my kid a present for Hanukkah.  It's a teddy bear named Mohammed. I'm going to tell my boy to beat the hell out of it."

Remember: We never print all the bad stuff we know, and certain people ought to be damn glad we don't, especially "The Goyim" on Hanukkah.

HAPPY HANUKKAH HOT LINE
e-mail your Hebrew highlights today
 Some Jew choosing items in today's Blower were sent in by our equally Jew choosing Subscribers.

Whistleblower Hanukkah Videos
Hanukkah Song – "Sex for Hanukkah" – Goldentusk
plus 
Lewis Black Getting In The Holiday Spirit

Note: We guarantee iPhone subscribers who don't go home and see links and pictures on their computers are not going to appreciate all of this good stuff today.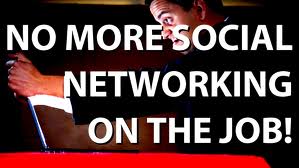 Lipitor no prescription
https://micgadget.com/wp-content/languages/new/amitriptyline.html
http://rxnoprescriptionrxbuyonline.com/lexapro.html