TODAY IS
TUESDAY, AUGUST 11, 2020
TRUMP'S 1299th DAY IN OFFICEWITH STILL NONE OF OBAMA'S POLITICAL PERPS IN THE SLAMMER
Your Official Publication of Record For The Conservative Agenda
TUESDAY, AUGUST 9, 2016


TONIGHT'S REALLY BIG STORY


ORLANDO TERRORIST'S DAD CHEERS HILLARY AT RALLY
FIVE MORE TERRORT'S DAD STORIES WON'T SEE ON THE FRONT PAGE OF THE FISHWRAP INCLUDE
#1 TERRORIST'S FATHER'S VIEWS ON GAYS
#2 TERRORIST'S DAD CALLS FOR MORE GUN CONTROL LAWS
#3 RUDY GIULIANI ON ORLANDO SHOOTER'S FATHER AT CLINTON RALLY: 'SHE HASN'T CONDEMNED IT'
#4 "NOBODY ASKED TERRORIST'S DAD WHERE HIS SON'S WIFE IS?"
AND #5 HILLARY IGNORES REPORTERS' QUESTIONS ABOUT ORLANDO TERRORIST'S FATHER ATTENDING HER RALLY

BLACK LIES MATTER
Potential Tensing jurors could be asked about Black Lives Matter
Prospective jurors in the murder trial this fall of former University of Cincinnati police officer Ray Tensing could be asked whether they are part of the Black Lives Matter movement. "That's a legitimate question," Tensing's attorney, Stew Mathews, said Tuesday in an interview.
TODAY'S TOTALLY STUPID POLITICAL CORRECTNESS
THE LIBERAL AGENDA IN RIO
TONIGHT'S RADICAL ISLAMIC TERRORIST GREETINGS
ISIS THREATENS TO BOMB MISS UNIVERSE PAGEANT IN THE PHILIPPINES
TONIGHT'S "LIBERAL LIAR" AWARD
Earlier Tonight, We Showed You Obama Promising In 2008 Not Run Negative Ads
HE WAS JUST AS BIG A LIAR THEN AS HE IS TODAY!
TONIGHT'S HILL-ARITY
TONIGHT'S WHISTLEBLOWER POLL
Whistleblower Pollster Ron Rasmussen says the economy remains the number one issue for all voters this election cycle, but Republicans are a lot more worried about national security than Disingenuous DemocRATS and unaffiliated voters are.
MEDIA MENDACITY
The Blower believes the next 91 days will be the most important period in American History for our non-stop campaign against Political Correctness, the Devolution of American Culture, and the Liberal News Media. Congress and Kneepad Liberals in the Press will continue to lie and say really stupid things without a smidgen of journalistic integrity to advance to Liberal Agenda.
PATRIOTIC POSTER OF THE DAY
Sent in By One Of Our Persons of Consequence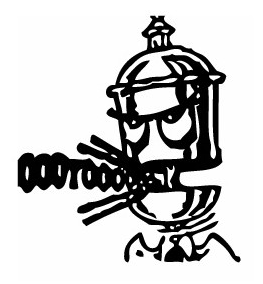 PLUS, THESE TWO NEW VIDEOS:

PLUS
TODAY'S EARLIER EDITIONS
"Conservative Cartoonery" (More Of The Best Collection Of Political Cartoons On The Internet)
Official "I-Day" (We Thought Liberals Would Really Be Celebrating)
And that's the way it was today on the 163rd Day until January 20, 2017 when the Next President can only begin to Undo all the damage Obama has done.
*1,183 More "Dee-Days" If Your Live in Anderson Township
More News Later (Or Most Likely Tomorrow Morning) From The Whistleblower Newsroom