TODAY IS
SATURDAY, OCTOBER 01, 2022
TRUMP'S SIX-HUNDRED-AND-NINETEENTH DAY OUT-OF-OFFICE
AND TODAY WE HAVE ANOTHER MEETING OF THE LEFTIST LIARS CLUB
Here's Today's Terrible Troika Of Leftist Lies
On January 6, 2021, the very existence of our democracy was threatened and, for the first time in American history, the peaceful transition of power was interrupted.
The insurrectionists have not been defeated. The attempted coup on that day may have failed but its architects have been emboldened and they are, in fact, planning the next one.
Today, with your help, we're fighting back at the ballot box. I'm proud to introduce you to Democracy Defense Fund — an organization committed to saving our country from the authoritarian traitors who seek to destroy it.
Will you join our pro-democracy movement? I'm asking you to chip in right now to help us hit our End-of-Quarter fundraising goal before Friday at midnight.
You know my uncle. He started the "Big Lie" and he continues to traffic in the right-wing extremism that puts our country at risk.
We must stop him, his loyal cronies, and those, at all levels of government, who continue to undermine our democracy. That's why I founded the Democracy Defense Fund — and it's why I'm asking for your help now.
CBS News is reporting that "The 2022 midterm elections could be the most consequential in years, possibly defying political history and resetting modern political norms." 
For that reason, it's even more important to defeat Republicans like these: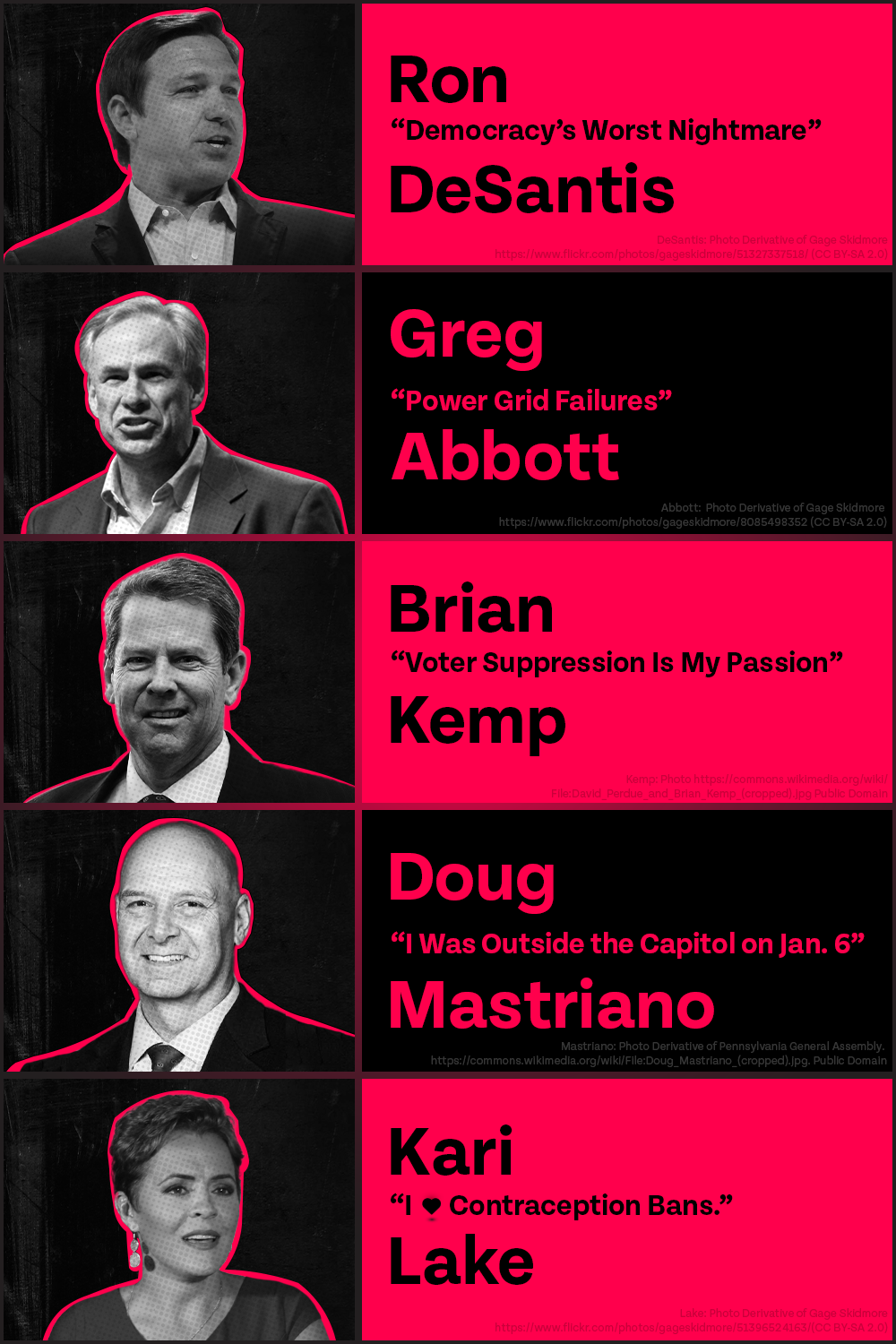 FRI, SEP 30TH, 2022 BY JASON EASLEY
Democrats Keep America Humming As Biden Signs Bill To Keep Government Open Through Mid-December
Join Us Next Time For More Leftist Lies.
We Don't Imagine We'll Be Running Out Any Time Soon.