TODAY IS
SATURDAY, JULY 01, 2023
TRUMP'S EIGHT-HUNDRED-AND-NINETY-SECOND DAY OUT-OF-OFFICE
AND DID THE TRUMPSTER REALLY WISH EVERYBODY A HAPPY "FOURTH OF JULY" INSTEAD OF A HAPPY "INDEPENDENCE DAY" AT HIS SAVE AMERICA RALLY IN PICKENS, SOUTH CAROLINA?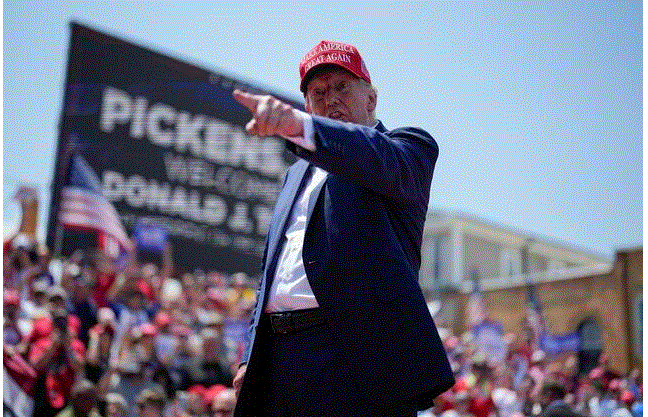 This afternoon at The Blower's pool party, Political Insiders were distracted by some of the lovely Whistleblower-Newswire "Flag Girls," but still had time to ask Beloved Whistleblower Publisher Charles Foster Kane about The Blower's WHISTLEGRAMS program.
"It's funny you should ask, Kane explained, "Twitter is still making things difficult for Conservatives, The Trumpster had to get his own social platform, while The Blower still wants to get in on all that fun."
Maybe The Blower should send out a WHISTLEGRAM about all of those Dumbed-Down Americans who are calling this weekend's paid-day-off the "Fourth of July," instead of "Independence Day." If we did, maybe it would look something like this.