TODAY IS

FRIDAY, SEPTEMBER 27, 2019
Trump's 980th Day In Office
 And We're Remembering How Hillary Kept Bill Off The Election Trail Because Of His Rumored Affairs
During The Greatest Campaign In History
THE DATE WAS
FRIDAY, SEPTEMBER 30, 2016

TONIGHT'S BILL'S BJS STORY
Hillary Keeping Bill Off Election Trail Because Of Rumored Affairs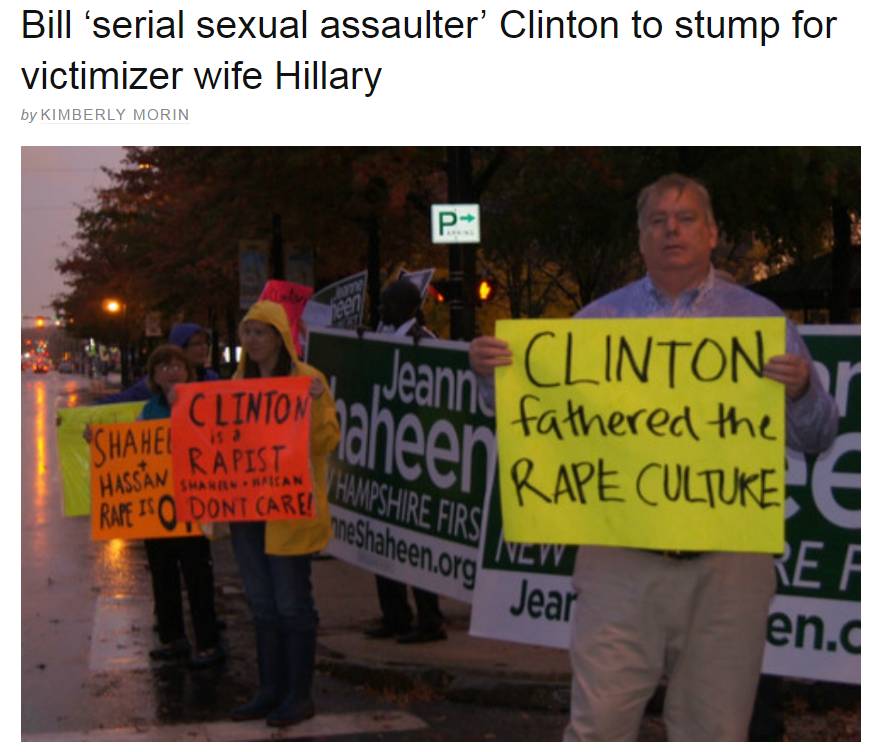 FIVE MORE "BIMBO ERUPTION" STORIES WE'RE TRACKING TONIGHT INCLUDE
#1
TRUMP CAMPAIGN INVOKES BILL CLINTON'S "BIMBO ERUPTIONS" TO COUNTER SEXISM CHARGES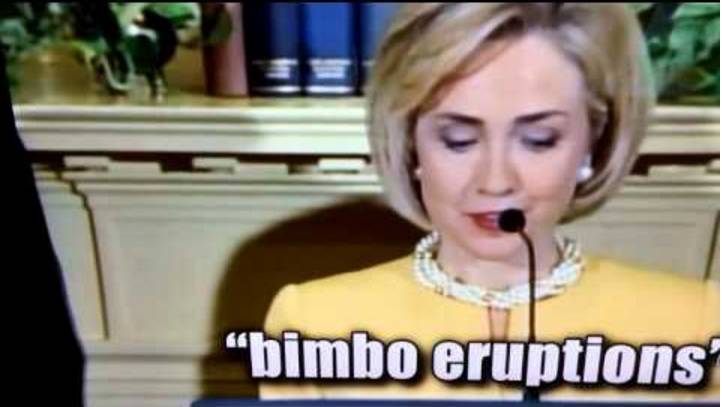 PLUS
#2
OBAMA AG PICK WAS CLINTON "BIMBO ERUPTION" FIXER
(Co-Authored Memo Painting Paramour As Fraud, Liar 'To Stop This Story')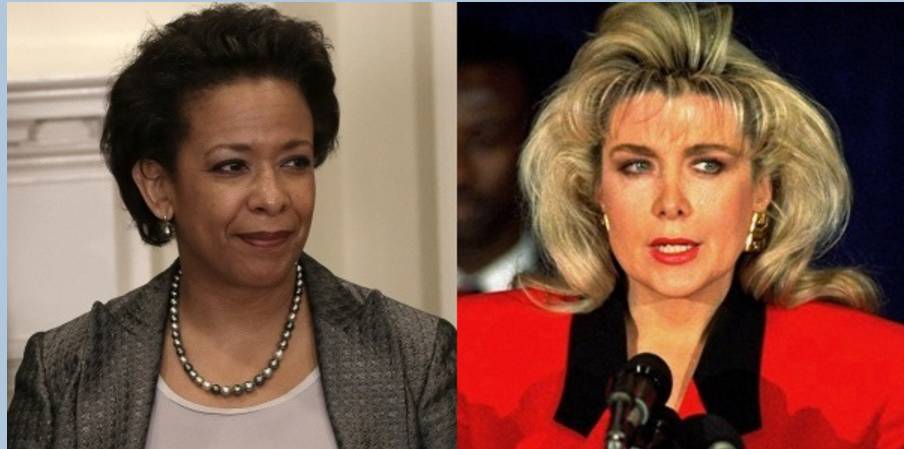 Loretta Lynch, President Obama's pick to become the next attorney general, once worked for Bill Clinton's campaign, where it turns out she co-authored a memo aimed at discrediting alleged Clinton mistress Gennifer Flowers and stopping any news coverage of her claims. Flowers is the model and actress who claimed publicly to have had a 12-year-long affair with Clinton. Hers was only one of several embarrassing stories of extramarital affairs former Clinton staffer Betsey Wright labeled "bimbo eruptions" needing to be quelled in the press. During testimony in January 1998, Clinton admitted to having a sexual relationship with Flowers. Yet Lynch's memo sought ways to portray Flowers "completely as a fraud, liar and possible criminal." Lynch worked for Clinton's presidential campaign and also served as on the defense attorney team that represented Bill and Hillary Clinton in 1992 during the Whitewater investigations. (MORE)
#3
Kathleen Willey, a Former Clinton Administation Staffer, comments on the continuing Harassment Bill and Hillary Clinton have committed against her. Willey was one of the many women who charged that Clinton Sexually Harassed and in some cases Sexually Molested them. Clinton was Impeached and Disbarred for Lying Under Oath during the Investigations into his Misconduct. Willey claims that Clinton's wife Hillary was also involved in the Recriminations and Harassment against her and the many other other Sexual Harassment Victims of President Clinton. Willey contends that the Clintons' Harassment has continued over the past decades.
#4
#5
REAL BREAKING NEWS
"Tens Of Thousands" Of Fraudulent Clinton Votes Found In Ohio Warehouse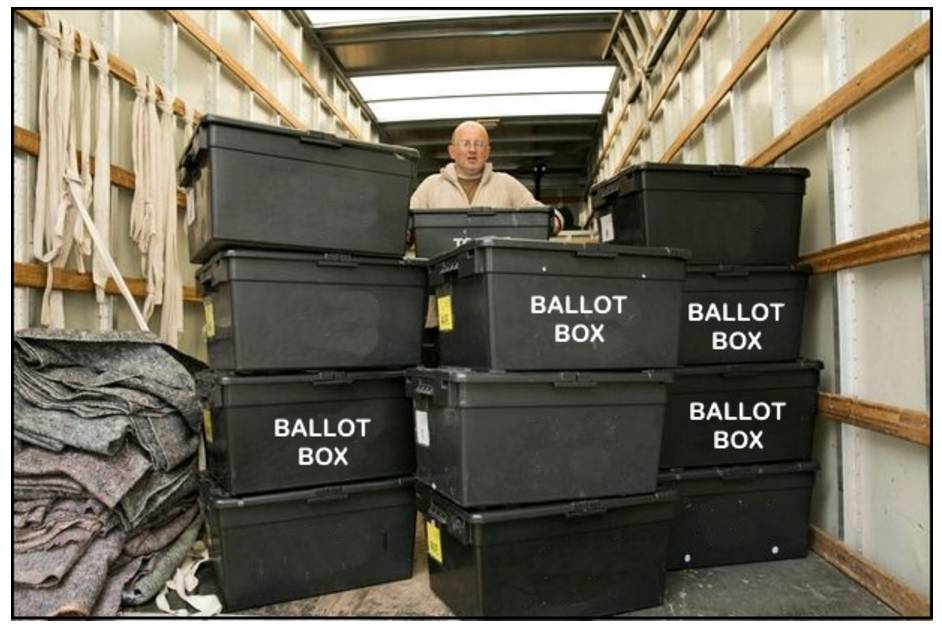 Election officials in Franklin County, Ohio are reportedly stumped over what one maintenance worker found in a dilapidated downtown Columbus warehouse earlier this week. According to sources, Randall Prince, a Columbus-area electrical worker, was doing a routine check of his companies wiring and electrical systems when he stumbled across approximately one dozen black, sealed ballot boxes filled with thousands of Franklin County votes for Hillary Clinton and other Democrat candidates. (MORE)
MORE REAL BREAKING NEWS
CAMPAIGN 2016
TODAY'S LIBERAL LIAR AWARD
Howard Dean Now "Apologizes" For Trump Coke Tweet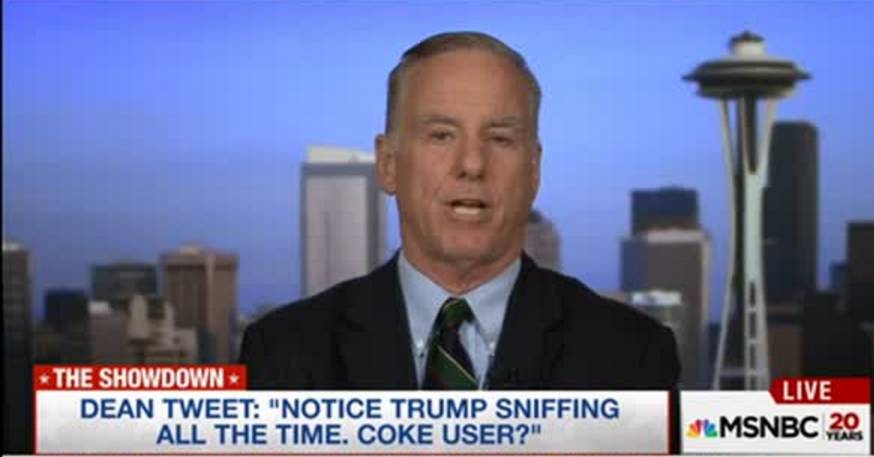 CROOKED CLINTON CRIME FAMLY CORNER 
State Dept 'Lost' Memo From Clinton Aide To Clinton Fdn Re Greek Bonds (Which Hillary Son-In-Law Was Buying)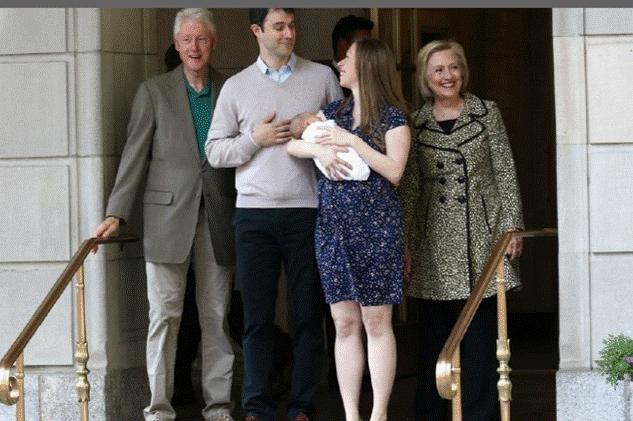 MORE THREATS TO AMERICA
PLUS
LIBERAL MEDIA BIAS CONSPIRACY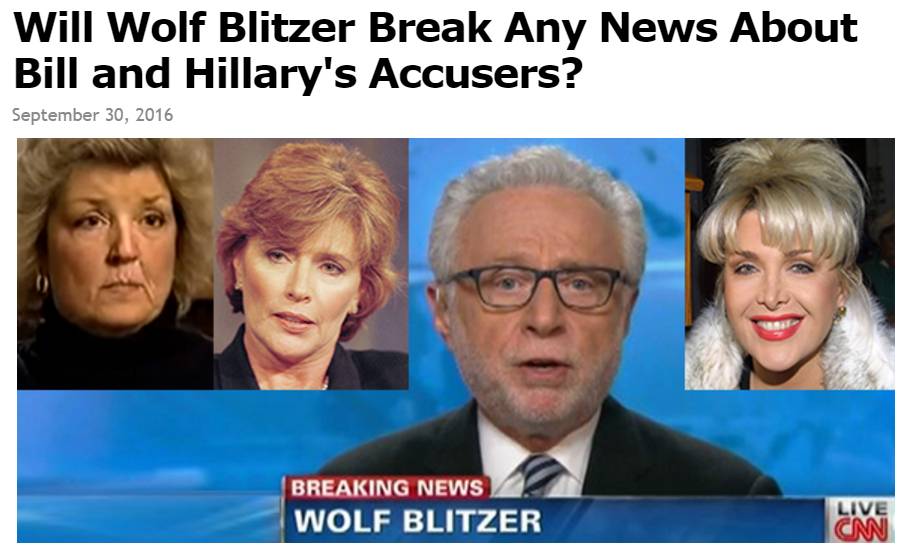 HILLARY'S HEALTH ISSUES
TONIGHT'S WHISTLEBLOWER POLL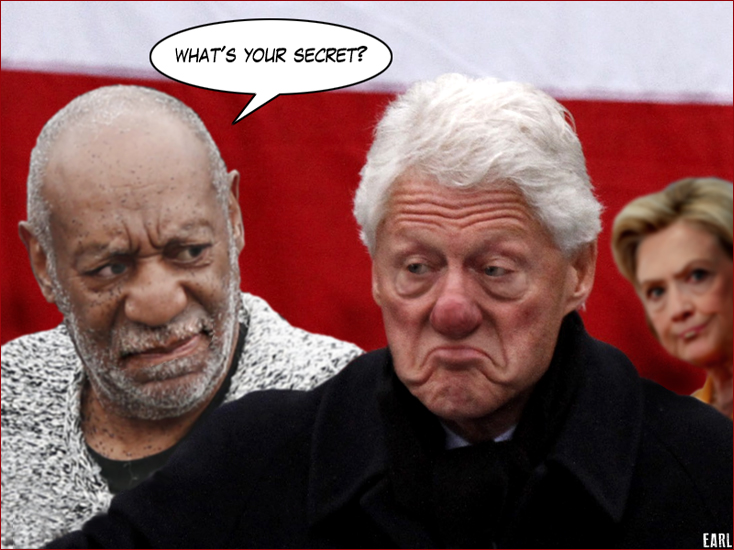 This summer, a CNN poll asked 1,000 female DNC delegates if they would sleep with Bill Clinton.
Of those, 38% said "Yes" while 62% said "Never Again."
TONIGHT'S POLITICAL POSTER
(Sent In By Subscribers Like Brad)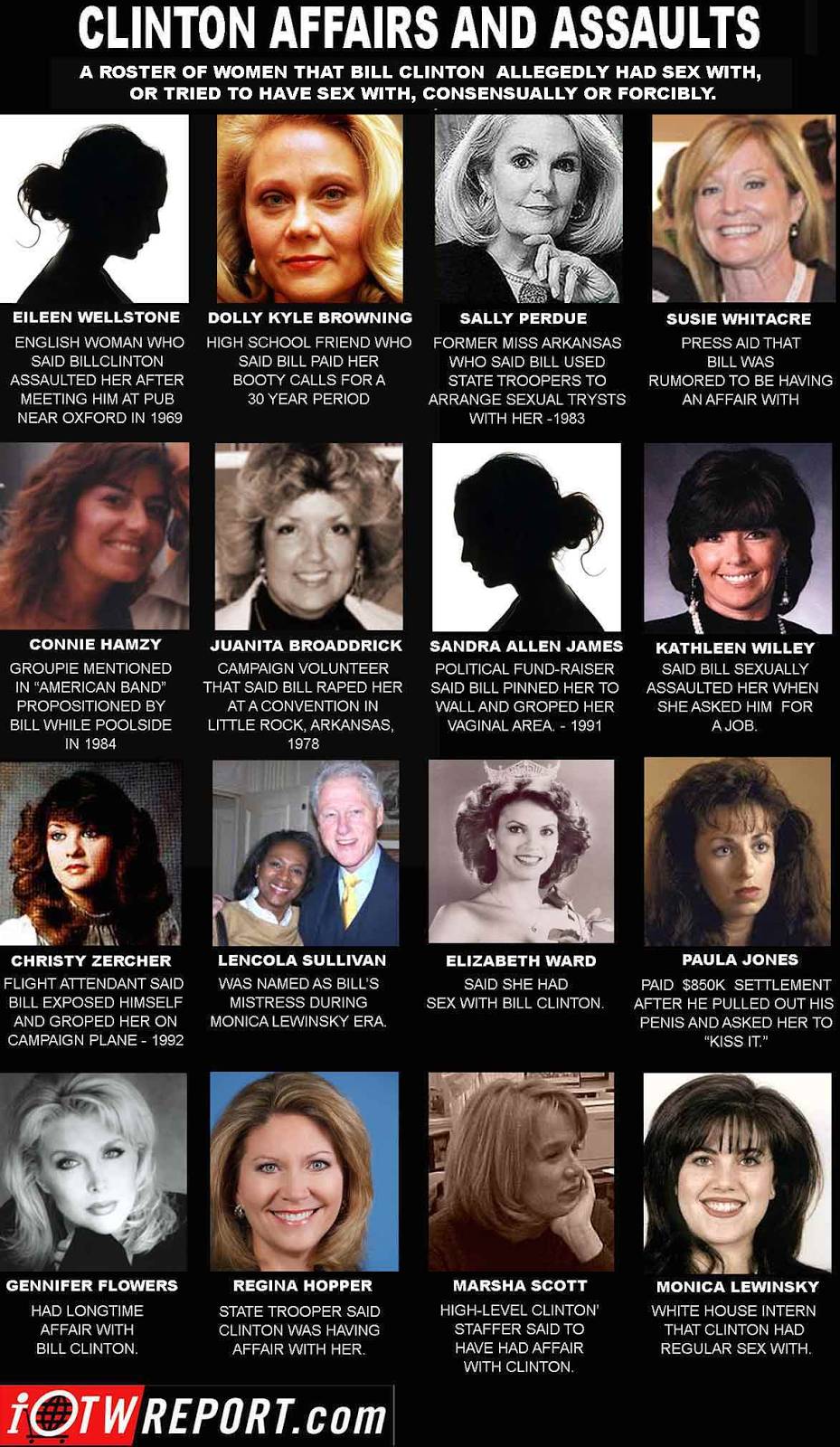 PLUS, THESE TWO NEW CONSERVATIVE VIDEOS
PLUS
The Whistleblower Newswire Is The Official Publication of Record For The Conservative Agenda

And The Blower believes the next 39 days will be the most important period in American History for our non-stop campaign against Political Correctness, the Devolution of American Culture, and the Liberal News Media. Congress and Kneepad Liberals in the Press will continue to lie and say really stupid things without a smidgen of journalistic integrity to advance the Liberal Agenda.
 TODAY'S FIVE EARLIER EDITIONS
"It's Less Than Six More Weeks Till Elections""Updating The Blower's Stylebook" (To Combat Inaccuracy In The Media)
"Historical Significance" (We Bet You Didn't Know How Important Today Really Is!)
Fast Forward to 2017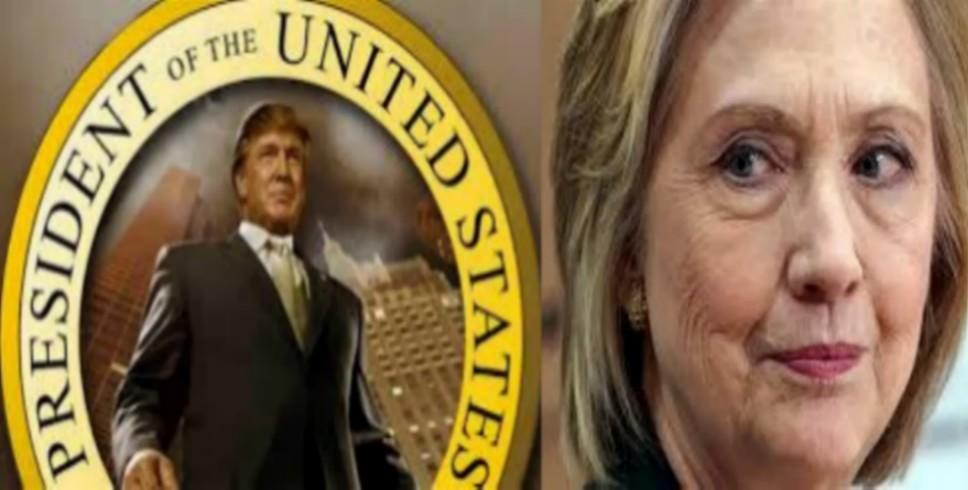 And that's the way it was today on the 112th Day until January 20, 2017 when the Next President can only begin to Undo all the damage Obama has done to America.
*1,131 Until "Dee-Day" If You Live In Anderson Township
More News Later (Or Most Likely Tomorrow Morning) From The Whistleblower Newsroom