Your Official Publication of Record For The Conservative Agenda

TODAY IS
SUNDAY, SEPTEMBER 22, 2019
Trump's 975th Day In Office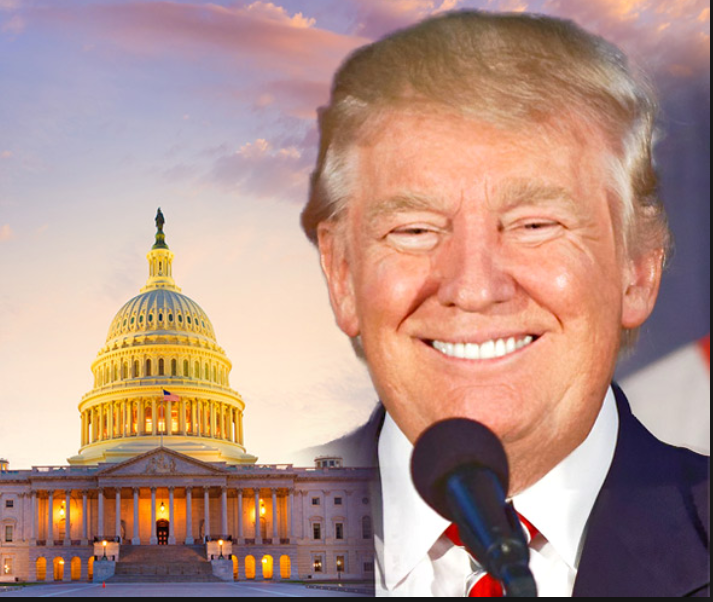 While Everybody Hereabouts Was NOT Watching This Morning's Sunday TV Talk Shows, Whistleblower Senior National Political Affairs Analyst Britt Humus Checked Out What The D-RAT-Colluding Talking Heads And Their Trump-Bashing Guests Had To Say On This Morning's Unfairly Balanced, Totally Discredited, D-RAT-Colluding Sunday TV Talk Shows.
— TRUMP'S TOP TWEET —
— TODAY'S BEST TRUMP MEME —
 — FOX NEWS SUNDAY HEADLINES —
— THIS WEEK'S BEST NEW YORK POST COVER —
— THIS MORNING'S DRUDGE REPORT HEADLINE —

— Announced Guests And Panelists On This Sunday's Shows —
(Where Self-Serving Politicians And Big Media Faces Attack Trump And Protect "Crooked Hillary, Bob Mueller, And The Disingenuous D-RATS)     
FOX NEWS SUNDAY (Fox Network): Sen. Ben Cardin, D-Md. Actor Denzel Washington.
Panel: Jonah Goldberg; Susan Page, USA Today; Matthew Continetti, the Washington Free Beacon; Juan Williams. John Roberts anchors.
MEET THE PRESS (NBC): Treasury Secretary Steven Mnuchin; Sen. Chris Murphy, D-Conn.; Sen. Pat Toomey, R-Pa
FACE THE NATION (CBS): Secretary of State Mike Pompeo. Former Secretary of State John Kerry.
Panel: Radhika Jones, Vanity Fair; David Sanger, the New York Times; Lanhee Chen, the Hoover Institution; Ben Domenech, the Federalist.
THIS WEEK (ABC): Secretary of State Mike Pompeo. Author and former Secretary of Defense James Mattis ("Call Sign Chaos: Learning to Lead"). Remembering Cokie Roberts: Sam Donaldson; George Will.
Panel: Karen Travers; Donna Brazile, Fox News ; Mara Liasson, NPR; Karen Tumulty, the Washington Post.
STATE OF THE UNION (CNN): Mnuchin; Rep. Adam Schitt (D-Burbank).
Panel: Rep. Ben Ray Luján (D-N.M.); Mia Love; Karen Finney; Rick Santorum.
SUNDAY MORNING FUTURES (FNC): It's getting impossible to find guest info on Saturday.
 *NOPE = "Never Obtain the Presidency, Ever"
 **NOTE: ONLY INTERVIEWEES THOUGHT TO BE FRIENDLY TO TRUMP ARE SHOWN IN RED
All Latest Sunday Talk Shows News 
Sunday Shows – Trump's Ukraine Call, Iran Dominate

OTHER SUNDAY TV TALK SHOW INTERVIEWS
— INTERVIEWS HOPED TO BE FAVORABLE FOR TRUMP —
Mnuchin Says Iran Tensions 'Worse' Because Plan 'Is Working'
Mnuchin On Trump's Call With Ukraine President: 'Things Are Being Implied That Don't Exist' 
Pompeo: 'It Wouldn't Be Appropriate' To Release Transcript Of Trump Conversation With Ukrainian President
Pompeo Doubles Down On Blaming Iran For Oil Attacks: 'This Was A State-On-State Act Of War'
Giuliani, Fox's Roberts Clash On Appropriateness Of Ukraine Contacts
Toomey On Gun Reform: 'Beto O'Rourke Is Not Helping' 
Mattis Says Iran Regime Is 'Trying To Craft A Foreign Policy That Pushes Others Around' 
— INTERVIEWS INTENDED TO BE UNFAVORABLE TO TRUMP —
(Includes Disingenuous D-RATS And RINOs)
— DISINGENUOUS D-RATS —  
 — DISINGENUOUS D-RATS — 
NO 2020 D-RAT Presidential Candidates Today
OTHER DISINGENUOUS D-RATS
Kerry: 'One Way Or The Other' Iran Was Responsible For Saudi Attack
D-RAT Senator: Ukrainian President Said He Has 'No Intention' To Interfere With US Election
D-RAT Senator: Pulling Out Of Nuclear Deal 'Isolated The United States Rather Than Isolating Iran'
Schiff: Impeachment 'Could Be The Only Remedy' If Trump Pushed Ukraine For Dirt On Biden
Iranian Official: 'I'm Not Confident That We Can Avoid A War'
Iranian Official: US Sending Troops To Saudi Arabia Is 'Posturing,' And 'Going The Wrong Direction'
WHISTLEBLOWER MEME OF THE WEEK
And Curiously, These Stories Were NOT Fully Discussed
This slideshow requires JavaScript.
Trump Derangement Syndrome

The Story of Pocahontas: Her Life and Legend

Donald Trump Dances To Ranveer Singh's Malhari. The Mashup Is Viral

Why You Never Vote D-RAT – 4 Mins. Of Funny
Deplorables Unite
The Whistleblower Newswire Is Your Official Publication of Record For The Conservative Agenda

The Blower believes we're still living during the most important period in American History for our non-stop campaign against Political Correctness, the Devolution of American Culture.
That's because we've just experienced Trump's Mid-Term Elections (a referendum on everything Trump has accomplished), and Congress, the Deep State, and the Leftist Media Establishment will continue to lie and say really stupid things without a smidgen of journalistic integrity in their effort to advance their Radical Leftist Agenda.
Beloved Whistleblower Publisher Charles Foster Kane Says The Conservative Agenda Is Now Working On Donald Trump's Ninth 100 Days To Make America Great Again. Today Was Day Number 975 And There Are Now Only 407 More Days Until Trump's Re-Election Day on November 3, 2020.