Your Official Publication of Record For The Conservative Agenda
FRIDAY, JULY 13, 2018
Trump's 539nd Day In Office
Tonight's Top Conservative News Stories You Won't See On The Front Page Of Tomorrow's Fishwrap
(Or On Channels 5, 9, 12, And 19, Either)
—  MORE MARVELOUS MEDIA MASHING  —
This Afternoon's Whistlegram Says It All
—Tonight's Two Top Trump Tweets  —
Rep. Steve Cohen (D-RAT-Tenn.) told Peter Strzok, the disgraced fired FBI Agent who exchanged a series of anti-Trump text messages to his mistress, FBI lawyer Lisa Page, that he would give him a Purple Heart if he could.
Shouldn't a Congressman know the Purple Heart is given to members of the military who are wounded in combat?
Is Trump Ready For Putin Or What?!
— QUOTE OF THE DAY —Jeff Sessions: "No Department Is Perfect"
— TONIGHT'S MEDIA MOMENT —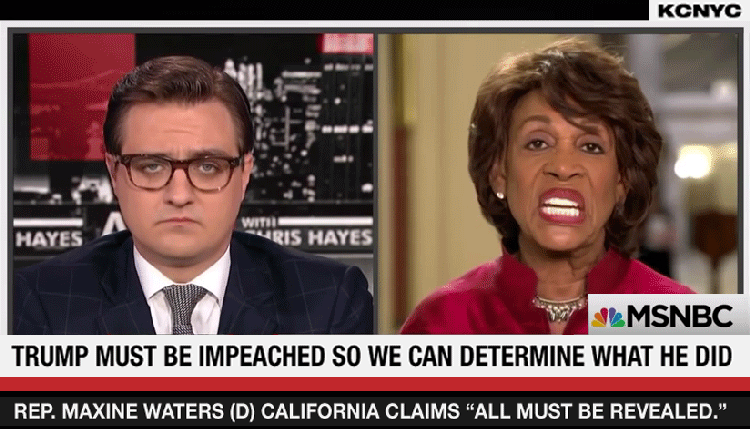 — TONIGHT'S BEN GARRISON MOMENT —
TO SEE MORE BEN GARRISON ILLUSTRATIONS, CLICK HERE
— TONIGHT'S PHOTO-SHOP EDITORIAL SPOOF ON CURRENT EVENTS FROM EDWARD CROPPER —
TO SEE MORE PHOTO SHOP EDITORIAL SPOOFS FROM EDWARD CROPPER, CLICK HERE
— Whistleblower NFL Boycott Countdown Continues —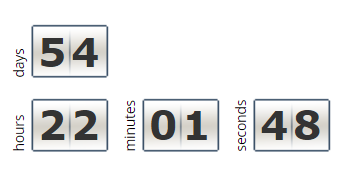 — "All The News That's Fit To Leak"—

— Illegal Immigrants Update —
— MORE POLITICS UNUSUAL —
Send For The Whambulance
— TONIGHT'S REAL NEWS FROM OTHER SATIRICAL WEB SITES —
(Commenting On Today's Top Stories)

TO SEE MORE STORIES FROM THE IRONIC TIMES, CLICK HERE
WORLD NEWS BUREAU – News at the speed of typing™
Haiti Wracked With Violence, Poverty
In addition to the usual crippling poverty, the country of Haiti has become paralyzed by widespread violence, prompting a U.S. State Department travel advisory and recommendation that Americans there shelter in place until they can be extracted.
In an attempt to counter the adverse publicity, Haiti has launched a new tourism campaign: "Haiti – Like Detroit, only better"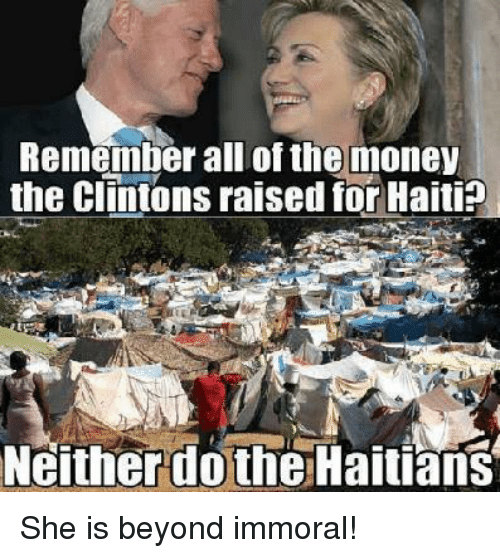 TO SEE MORE BIG HAIRY NEWS, CLICK HERE
Donald Trump Meets With First Woman President
Kolinda Grabar Kitarović is the first woman President of Croatia and also the youngest. But be careful. Despite her 47 years here she shows off a bikini in the Croatian beaches.
In other news, President Grabar-Kitarovic handed out tops at the NATO summit today just hours before her country played England. Trump was also presented with a Croatian football shirt – a number 9 – with his name written on the back.
She has been a driving force behind the initiative to diversify the region's energy supply and make it less dependent on Russian energy sources.
MORE STORIES FROM THE PEOPLE'S CUBE, CLICK HERE
The Bee Explains: DemocRAT Socialism
You can't go into a Whole Foods or indie record store without hearing somebody talk about it: democRAT socialism. Is it a radical new…
TO HEAR MORE BUZZ FROM THE BABYLON BEE, CLICK HERE
Peter Strzok Summoned Before Congress Again For Texts Calling Trey Gowdy 'A Pissy Little Shithead'
WASHINGTON—Following immediately on the heels of his hearing before the House Judiciary and Oversight committees, FBI agent Peter Strzok was again summoned to testify before Congress Thursday about texts calling Trey Gowdy a "pissy little shithead." "Now what exactly did you mean when you said Trey Gowdy was a 'dickless fuck-weasel who couldn't investigate his way…
TO SEE MORE STORIES FROM THE ONION, CLICK HERE
— Tonight's Top Three Whistleblower Political Posters —
— HERE'S HOW YOU CAN SUPPORT YOUR FAVORITE FAKE NEWS SITE —

The Whistleblower Newswire Is The Official Publication of Record For The Conservative Agenda
The Blower believes we're still living during the most important period in American History for our non-stop campaign against Political Correctness, the Devolution of American Culture, and during the next 116 days until the 2018 Mid-Term Elections, Congress and the Liberal Media Establishment will continue to lie and say really stupid things without a smidgen of journalistic integrity in their effort to advance their Lying Leftist Agenda.
Beloved Whistleblower Publisher Charles Foster Kane Says The Conservative Agenda Is Now Working On Donald Trump's Fifth 100 Days To Make America Great Again. Today Was Day Number 539 And There Are Now Only 843 More Days Until Trump's Re-Election Day on November 3, 2020.