WE'RE STILL CATCHING UP

, SO THIS E-DITION IS FOR  SUNDAY, AUGUST 06, 2023


TRUMP'S NINE-HUNDRED-AND-TWENTY-EIGHTH DAY OUT-OF-OFFICE


AND HOW'S THIS FOR OUR "THIS DAY IN HISTORY" FEATURE
Today's Date in History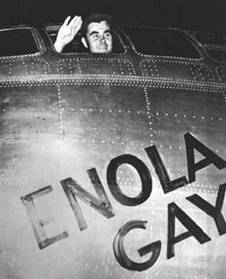 Hurley the Historian says on today's date in 1945, the US dropped its first atomic bomb called "Little Boy" on the Japanese city of Hiroshima. On August 9, the US dropped its second atomic bomb called "Fat Man" on the Japanese city of Nagasaki. Less than a week later on August 15, the allied nations celebrated VJ Day, and on September 2, Japan signed an unconditional surrender.
Does dropping atomic bombs on innocent civilians work? It would certainly seem so. Unfortunately, on October 24, 1945 the United Nations was born, and wars have been no fun ever since.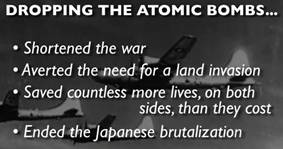 Will Kneepad Liberals in the Press be comparing killing Japanese civilians to end WWII with Israel's right to defend itself from Terrorists these days? We hardly think so.

Remember when Obama led from behind in Libya and our Fund-raiser-in-Chief told congressional leaders that the "kinetic activity" (fighting & killing) we were getting into would only be a matter of "days, not weeks?" How'd that thing in Libya turn out, anyhow? The Moslem Brotherhood got the Gold Medal on that one.

But we digress. Let's get back to today's history lesson. At yesterday's meeting of the Conservative Agenda, Political Insiders were saying most people remember the horror of what Hiroshima looked like after the US dropped the big one.
Few people realize what that obliterated Oriental city looked like 70 years later.
(Click on the Video. It Really Works)
Or maybe we should compare Hiroshima and Detroit

.

HIROSHIMA HOT LINE
e-mail your sincerest sayonara today.
Some bunker busting items in today's Blower were sent in by our equally bunker busting subscribers.

WHISTLEBLOWER LINK OF THE DAY
 

"Little Boy" Atom Bomb
(Sent in by Former Japanese Prime Minister Tojo, just to show there are no hard feelings, even thought he was hanged for his war crimes on December 23, 1948.)

Note: We guarantee iPhone subscribers who don't go home and see links and pictures on their computers are not going to appreciate all of this good stuff today.