THIS E-DITION FROM THE ARCHIVES IS FOR SUNDAY, JULY 30, 2023
TRUMP'S NINE-HUNDRED-AND-TWENTY-FIRST DAY OUT-OF-OFFICE
AND THE TRUMPSTER SAYS, "EITHER AMERICA DESTROYS THE DEEP STATE OR THE DEEP STATE DESTROYS AMERICA."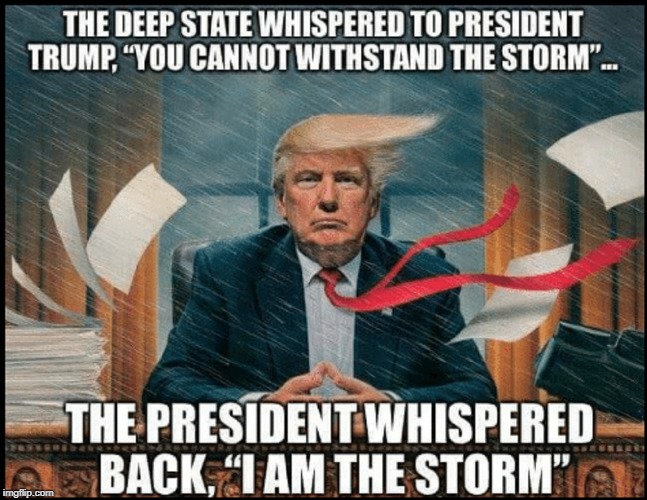 Happy Whistleblower Day, Everybody!
At this morning's meeting of the Conservative Agenda, Political Insiders were asking Beloved Whistleblower Publisher Charles Foster Kane if The Blower planned to wish a "Happy National Whistleblower Day" to all of our Persons Of Consequence.
"You Bet!," Kane explained. "Our National Day Calendar says July 30 commemorates the day our Founding Fathers recognized the need to protect the courageous whistleblowers, those who take notice and step forward to report corruption when they see it. National Whistleblower Day reminds us to honor and support the people who speak up when they witness fraud, abuse or waste."
A whistleblower is any individual who reports violations, exploitation, misrepresentations or other suspicious activity within an organization either public or private. The history of whistleblowers is long and often trying. While legislation now protects whistleblowers from retaliation by their employers, they carry a heavy burden often followed by legal battles. Whether they work in the private sector, local or federal government, when a whistleblower reports a suspected activity, their motivation is to protect consumers, taxpayers, and the general public.
HOW TO OBSERVE
Learn more about whistleblowers and whistleblower protections. Use #NationalWhistleblowerDay to share on social media.
HISTORY
National Whistleblower Day commemorates July 30th, 1778, the day the Continental Congress passed a historic and unanimous resolution honoring ten sailors and marines who spoke out against their commander's abuses of his office. In doing so, the Founding Fathers declared that it was the duty of all Americans, "to give the earliest information to Congress or other proper authority of any misconduct, frauds, or misdemeanors." In modern terms, it is an American's duty to report corruption when they suspect it. The United States Senate first recognized National Whistleblower Day in 2013.
"And what's been the best part about having been called The Blower since Edition #1 May 30, 1990?" somebody asked.
"It's a great way to get the word 'Blow' into the conversation," Kane tried to make clear. "That way whenever you get angry and say 'Blow Me' to somebody, that person is less likely to be offended."
The Whistleblower Newswire Is Your Official Publication of Record For The Conservative Agenda
The Blower believes we're still living during the most important period in American History for our non-stop crusade for Election Integrity and against Coordinated Leftist Insurrection and the Devolution of Our American Culture while Congress, the Deep State, and the Radical Media Establishment continue to lie to advance their Coordinated Leftist Agenda.
But first, we must see a Corleone  Political Reckoning on Election Integrity Along With Indictments And Perp Walks For Laws Broken During The Illegal 2020 Presidential Election, without which nothing else really matters.
Beloved Whistleblower Publisher Charles

Foster Kane Says The Conservative Agenda is watching to see if any progress is made during the next 460 (at press time) days before the 2024 elections.