TODAY IS
FRIDAY, MARCH 24, 2023


TRUMP'S SEVEN-HUNDRED-AND-NINETY-THIRD DAY OUT-OF-OFFICE


AND TRUMP MAY BE THE ONLY GUY IN HISTORY TO GET A REFUND FROM A HOOKER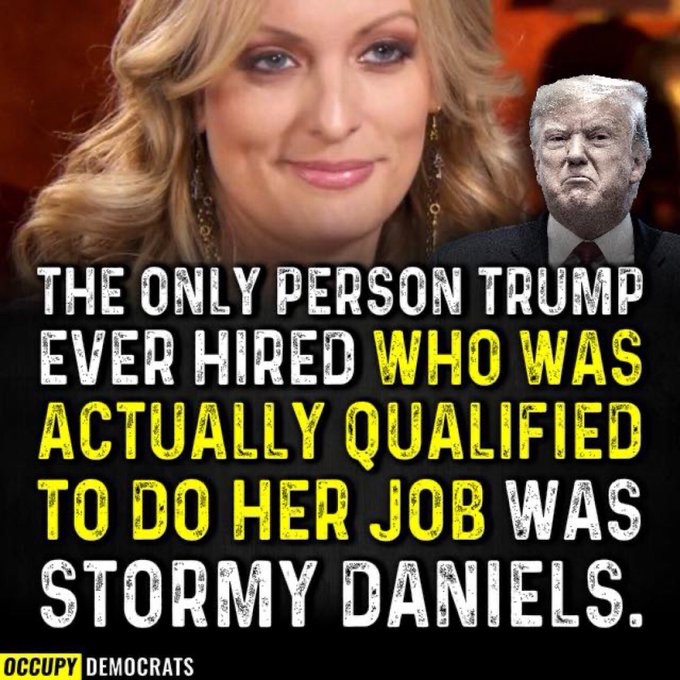 Because We'd Always Heard "Politics Makes Strange Bedfellows"

This afternoon at the Conservative Agenda, Political Insiders were reminding Beloved Whistleblower Publisher Charles Foster Kane about how much things had really changed since the first week of Spring in 2015. That week's Top Item On The Conservative Agenda Was "Sluts In The Suburbs."
Because just when you thought The Morning Fishwrap couldn't find something else on the Liberal Agenda to promote, Feckless Fishwrapper Rachel Richardson had written a really big story promoting A&E's "Neighbors with Benefits" reality TV show that was scheduled to premier on March 22 starring Suburban Sluts in Warren County's Hamilton Township who "swap partners and engage in extramarital relationships as they go about their regular lives as parents, professionals, soccer moms and little league coaches." Rachel also said the show gave new meaning to the phrase "bedroom community."
A&E said "Neighbors with Benefits" would be a wholesome family program about neighbors and friends who attend parties as married couples for the purpose of switching spouses and having sex.
Obviously, Our Feckless Fishwrappers Must've Agreed.
Meanwhile, over at Citizens for Community Values, Phil Burr-ass was busy making a map showing where all the sluts lived.
The previous week, our Feckless Fishwrappers had even featured a depraved Doctor who used his penis to show women patients the location of their G-Spots, and the week before we'd read all about Corpsefuckery at the Hamilton County Morgue.
Whistleblower Gossip Columnist Linda Libel said if our Feckless Fishwrappers wanted to talk about some of the sluts in our local news rooms, including their own, The Blower's been doing that for years.
Supporting our local Swingers, Perverted Physicians, and Corpsefuckers had then been officially added to The Fishwrap's Liberal Agenda, along with PC (If It's Politically Correct, You Can't Object), Tree Hugging, Keeping People From Smoking, Diversity Uber Alles, Unions Blues, Fanatical Feminists, Supporting Sodomy Rites, Global Warming: G-Uncontrol, Liberal Brainwashing In Schools, Voting Rights For People Who Are Too Stupid To Vote, Streetcars, Scalping the Washington Redskins, and Giving Away Free Stuff With Your Money.
But why should any of this surprise you? After all, haven't our Feckless Fishwrappers always said: It's not Baseball, Mom, or Apple Pie that have always made our area great, it's our "Disgraceful Diversity."
Now Let's See What You Might Have Missed