TODAY IS
WEDNESDAY, MARCH 01, 2023
TRUMP'S SEVEN-HUNDRED-AND-SEVENTIETH DAY OUT-OF-OFFICE
And One of the Most Fun Things For Persons of Consequence these days is reviewing the current week's thirty-two-year-old 1991 Edition of the Whistleblower (the award-winning printed version that was hand-delivered all over town) to see if any people pictured on those pages might still be able to fog a mirror these days.
Would You Look at All These Warm Bodies?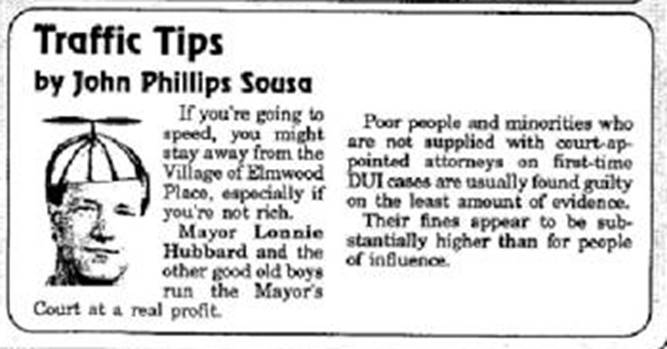 NEARLY THIRTY-ONE YEARS AGO TODAY…
Edition #40 (published on March 5, 1991) of the original printed edition of The Whistleblower (not the Newswire) was delivered to Persons of Consequence all over town. That Week's "Really Big Story" was all about Ellen Lambing, the Orange Ribbon Lady. The Top Ten List was the top ten things we'd miss about watching the war, and Bagdad Peter Arnett's Excuses Along The Euphrates.
There was a Real Editorial by Whistleblower Publisher Charles Foster Kane (before he became "Beloved"), more "Real Facts," and a Restaurant Review by Sara Lee Pearce featured Izzy's, back before the food got to be really crappy.

And we took "Cheap Shots" at Dr. Stanley Broadnax, Julie Isphording, John Glenn, and Chamber President John Williams; along with "Another Real Guest Editorial by Bunky Tadwell."
 We Also Featured "Real Letters From Real Readers," "Another Exclusive Whistleblower Report" about the Local Daddy Warbucks Awards, and Traffic Tips from John Phillips Sousa."
Page Five Featured Bluegrass Holler by Ken CamBoo, a Column by then Ken CamBoo, and some Courtly Intrigue from the Hamilton County Court House.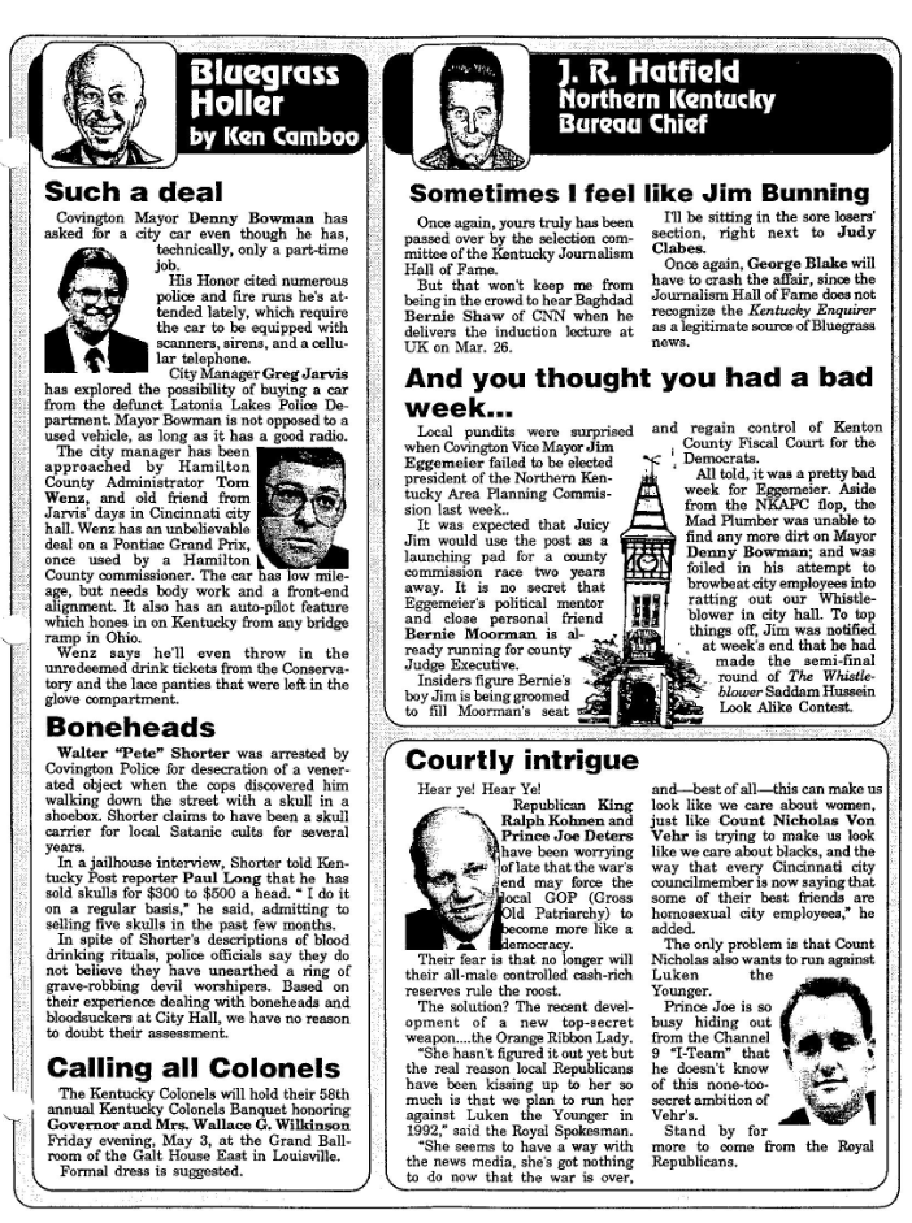 And on Page Six, we featured Spoiled Sports by Andy Furburger and Real Gossip by Linda Libel.