TODAY IS
WEDNESDAY, APRIL 15, 2020
Trump's 1181st Day In Office
With Still None Of Obama's Political Perps In The Slammer
Now Let's Take A Look At The Blower's Commemorative Coverage Of The Trumpster's First 100 Days. On Day 82*, We Were Reviewing That Day's "Weekend Wisdom," Reporting All Those Lies Still Coming From The Obama White House
That Date Was April 15, 2017

This Week's Top Stories
(According To The Number Of Page Views)
OUR NUMBER ONE STORY THIS WEEK Was "Thursday's Tactics" (Making Foreign Policy Great Again)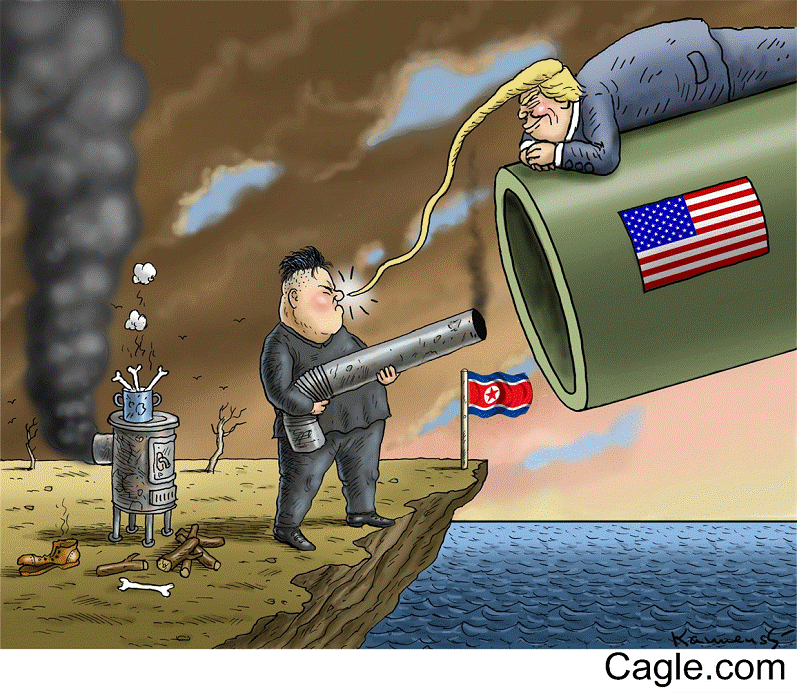 OUR NUMBER TWO STORY THIS WEEK WAS "Tuesday's Triumphs" (From The Whistleblower Newsroom)
AND OUR NUMBER THREE STORY THIS WEEK WAS "Alternate Anderson Approaches Update" (This Week's Longest Detour)
Edward Cropper's World
Today, PHOTO-SHOP EDITORIAL SPOOFER EDWARD CROPPER Shows Us:
    You can see more of Mr. Cropper's fine work HERE.
Making Weekly Addresses Great Again
President Trump's Weekly Address (April 14, 2017)
This Week's Top Items On The Conservative Agenda

First Trump Wiped Assad's Syrian Air Force Base Off The Face Of The Earth
Then Trump Used The Mother Of All Bombs Against ISIS In Afghanistan
"Seal Team Six" Was In South Korea For "Training"
China Warned North Korea Not To Mess With Trump
The Navy's USS Carl Vinson Strike Force Was Where It Needed To Be
So Then Trump Told North Korea, "Let's Negotiate!"
This Week's Liberal Liars Award
Radical Islamic Terrorist Update
Today, the ReligionofPeace.com's List reports that during March there were 154 Islamic attacks in 23 countries, in which 1,106 people were killed and 1,324 injured. 
War On ISIS
Afghans Cheer "Mother Of All Bombs"
Whistleblower War on Political Correctness 
Criminal Immigrants Update
BLACK LIES REALLY REALLY MATTER
LIBERAL PROPAGANDA MEDIA CONSPIRACY
(Sometimes Referred To As The DemocRAT Propaganda Media Complex)
Buckeye Bulletin
He is risen!
Happy Easter from our family to yours!
FAKE NEWS UPDATE

The Feck Stops Here
 Will Peter Bhatia, Editor and Vice President of Fake News at The Fishwrap, really admit to bias in the news media if he dares to show up at that so-called Media Accountability Meeting on April 19?
 The Fishwrap Is A Totally Discredited Member Of The Liberal Propaganda Conspiracy
https://blackmenheal.org/wp-content/languages/new/paxil.html
https://blackmenheal.org/wp-content/languages/new/priligy.html
https://blackmenheal.org/wp-content/languages/new/remeron.html