TODAY IS
THURSDAY, SEPTEMBER 03
TRUMP'S 1322nd DAY IN OFFICE
AND STILL NONE OF OBAMA'S POLITICAL PERPS IN THE SLAMMER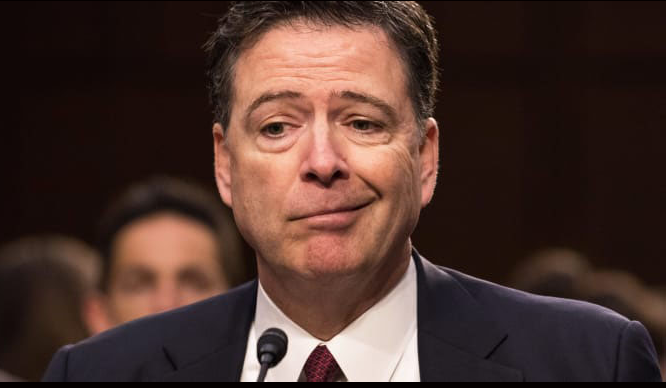 At today's virtual meeting of the Conservative Agenda, Political Insiders were asking Beloved Whistleblower Publisher Charles Foster Kane to comment on The Blower's approval by the Presidential Historical Society for 2016 Elections Research because 2016 & 2017 Trump chronicles were a political precursor for Trump's inept impeachment in 2019 and The Blower's breaking news coverage of events in 2020.
For the past two weeks, we have all agreed Trump has had every right to be enraged that four years after Barack Obama's top henchmen concocted and executed the biggest political scandal of all time, not one person has been held criminally responsible while trials against his associates drag on.
That's why every night, The Blower's TRUMP CHRONICLES: 2016 Campaign highlights our news coverage on that date four years ago during Trump's 2016 Primary Campaign we also see how many unfinished events should've been taken care of years ago. For example, TONIGHT'S TOP TRUMP CHRONICLES: 2016 stories were here:
THURSDAY, SEPTEMBER 1, 2016
Tonight's Really Big Story
The national debt hit $19.5 trillion for the first time ever this week
When Obama took office in early 2009, the total debt was $10.63 trillion, which means it has almost doubled under his watch.

FIVE MORE IMPORTANT STORIES YOU WON'T SEE ON THE FRONT PAGE OF THE FISHWRAP TOMORROW INCLUDE
#1
NATIONAL REVIEW: TRUMP'S IMMIGRATION PLAN IS "TOUGH BUT SENSIBLE"

#2
TRUMP TEAM MULLS THE IDEA OF HAVING SEIZED CARTEL ASSETS PAY FOR WALL

#3
FRESH OFF HIS TWO WEEK VACATION IN MARTHA'S VINEYARD, OBAMA LANDS IN HAWAII: "ALOHA!"

#4

#5
BAD: MATT LAUER TO HOST FIRST CLINTON-TRUMP EVENT WORSE: HE'S A FORMER MEMBER OF THE CLINTON FOUNDATION
NBC's Matt Lauer, who NBC Universal recently announced would moderate the upcoming Commander-in-Chief Forum with Hillary Clinton and Donald Trump, was once listed as a "notable member" of the Clinton Global Initiative, the leadership arm of the Clinton Foundation.

CAMPAIGN 2016
HILLARY CLINTON AD DECEPTIVELY EDITS TRUMP CLIP TO MAKE IT LOOK LIKE HE YELLED F-WORD

TODAY'S LIBERAL LIAR AWARDS
Earnest Touts "Most Transparent White House In History"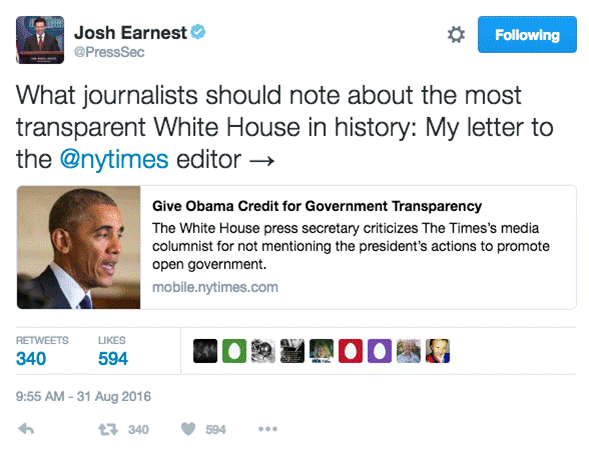 CROOKED CLINTON CRIME FAMLY CORNER
Bill Clinton Used Taxpayer Dollars To Subsidize His Foundation, Pay For Hillary's Private Email Server

MORE THREATS TO AMERICA
Everyone Wants Credit for Killing ISIS's Spokesman

BLACK (on black) LIES (don't) MATTER

Political Correctness Running Amok
RUTGERS: TO AVOID MICROAGGRESSIONS, SPEAK ONLY WHEN "NECESSARY"

LIBERAL MEDIA BIAS
LEFTIST 'JOURNALISTS' ATTACK 'ANGEL MOMS' WHOSE CHILDREN WERE KILLED BY ILLEGAL ALIENS, CALL THEM A 'HATE' GROUP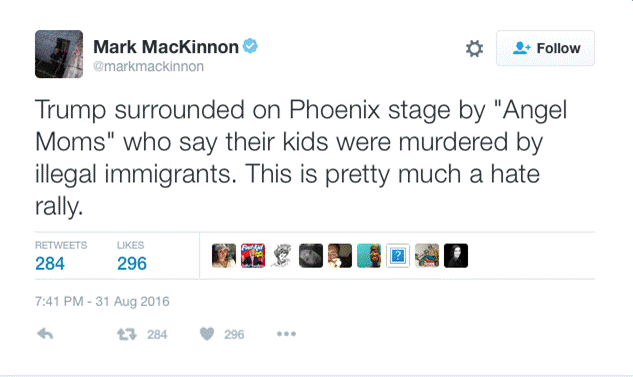 HILLARY'S HEALTH ISSUES
Now, Barack Obama's own personal physician has terrible news for Hillary and her brain-dead fans. This is incredible!
Political Insider says Obama's former physician said that he believes DemocRAT nominee Hillary Clinton should have a neurological examination due to her history of brain injury.
Dr. David Scheiner argued that Hillary's note from her doctor isn't enough. The letter details that Hillary had follow-up testing in 2013 that showed a full recovery from a concussion and that she tested negative for clotting disorders. "I think she should have had a neurological examination, a thorough neurological examination in 2016," Scheiner said Tuesday night. "We know what happens to football players who have had concussions, how they begin to lose some of their cognitive ability. This is obvious, and it has nothing to do with Hillary Clinton personally. The Presidency is far too important to entrust to someone who may have serious brain damage or neurological issues. The president is responsible for long-term strategic thinking and split-second decisions that involve nuclear weapons. The American people deserve to know if they are electing someone who is incapable of taking on those tasks. Obama's physician deserves our thanks for taking a huge risk to tell the truth! [MORE]

TONIGHT'S WHISTLEBLOWER POLL
Whistleblower Pollster Ron Rasmussen says Hillary's post-convention lead has disappeared, putting her behind Donald Trump for the first time nationally since mid-July. The latest weekly Rasmussen Reports White House Watch national telephone and online survey shows Trump with 40% support to Clinton's 39% among Likely U.S. Voters, after Clinton led 42% to 38% a week ago.

TONIGHT'S POLITICAL POSTER
(Sent In By Subscribers Like You)

PLUS, THESE TWO NEW VIDEOS
Plus

The Whistleblower Newswire Is Your Official Publication of Record For The Conservative Agenda
The Blower believes the next 68 days will be the most important period in American History for our non-stop campaign against Political Correctness, the Devolution of American Culture, and the Liberal News Media. Congress and Kneepad Liberals in the Press will continue to lie and say really stupid things without a smidgen of journalistic integrity to advance the Liberal Agenda.

TODAY'S EARLIER EDITIONS
"Conservative Cartoons" (More Of The Best Damn Collection Of Political Cartoons On The Internet)
Fast Forward to 2017
And that's the way it was today on the 141st Day until January 20, 2017 when the Next President can only begin to Undo all the damage Obama has done to America.
*1,160 Until "Dee-Day" If You Live In Anderson Township
More News Later (Or Most Likely Tomorrow Morning) From The Whistleblower Newsroom