TODAY IS
SUNDAY, NOVEMBER 17, 2019
Trump's 1,031st Day In Office
Today's E-dition Has Been Approved For Research On The 2016 Election By The Presidential Historical Society Because So Many Little Things Reported In The 2016 Blower (Like The Destroy Trump Forces' Coup) Are Still Making News Today.
That's Why Today With 64 Days Till President-Elect Trump's Inauguration, Presidential Scholars Should Study The Blower's "THE BLOWER'S COVERAGE THREE YEARS AGO TODAY"  To Analyze The Greatest Election In History.
At this afternoon's meeting of the Conservative Agenda, Political Insiders were asking Beloved Whistleblower Publisher Charles Foster Kane about The Blower's replay of our coverage of Trump's historic 2016 Election Victory— reporting our countdown of the Last 100 Days Before Trump's Greatest Presidential Election In History, and the period Between Election Day and Trump's Inauguration, where we're only now finding out all that political skullduggery occurred.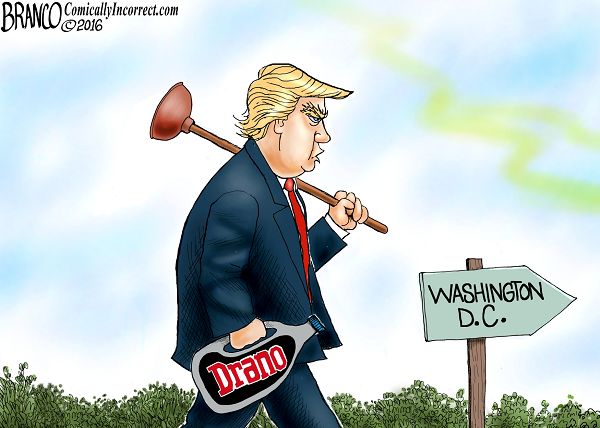 "It's hard to believe all that information those e-ditions of The Blower contained," Kane explained. "No wonder so many Presidential Educators and Scholars have shown so much interest in The Blower's coverage, and those e-ditions have been approved for Research On The 2016 Election By the Presidential Historical Society."
TODAY'S 2016 SUNDAY SERMON
SUNDAY, NOVEMBER 20, 2016
This Sunday in America…at the Church of The Compassionate Conservative, Beloved Whistleblower Publisher, the Right-Wing Reverend Charles Foster Kane was asking his Political Parishioners to Pray for Politeness, another fine custom which seems to have devolved in America during the Age of Obama, which thankfully will end on January 20, 2017, in only 61 more days. (MORE)
TODAY'S 2016 SUNDAY TV PROGRAM ANALYSIS
SUNDAY, NOVEMBER 20, 2016
Here's What The 2016 Presidential Candidates' Surrogates Had To Say
While everybody hereabouts Is Watching President-Elect Donald Trump's Amazing Transition, Whistleblower Senior National Political Affairs Analyst Britt Humus Checked out What Surrogates Had To Say On This Morning's Discredited DemocRAT Sunday TV Talk Shows.
Today's Most Interesting Interview
PENCE'S CLASSY REACTION: I 'WASN'T OFFENDED' BY HAMILTON "MESSAGE"
Today's "2016 Political Posters"
 — Special "Weekend Wisdom" E-dition —
Our Right-Wing Review Continues
OUR NUMBER ONE STORY THIS WEEK was
Trump Derangement Syndrome
 — Special "Weekend Wisdom" E-dition —
SHOCKER: Even After He Leaves Office, Obama Plans To Oppose Trump
Tonight's Top Trump Transition Posters
This Week's Top Item On The Conservative Agenda
The Blower always believed the 2016 Presidential Election would be the most important period in American History for our non-stop campaign against Political Correctness, the Devolution of American Culture, and the Liberal News Media. We predicted Congress, Political Pundits, and the Liberal Media Conspiracy would continue to lie and say really stupid things without a smidgen of journalistic integrity to advance their Liberal Agenda.
Unfortunately, Crooked Hillary's Humiliating Defeat on Election Night was only the beginning. Nothing has really changed. Congress, the Political Elite, and the Liberal Media Conspiracy have not learned their lesson. Their lies and stupidity will continue. Like the War on Terror, it's going to be a long hard slog, and Conservatives must now be prepared to soldier on for as long as it takes.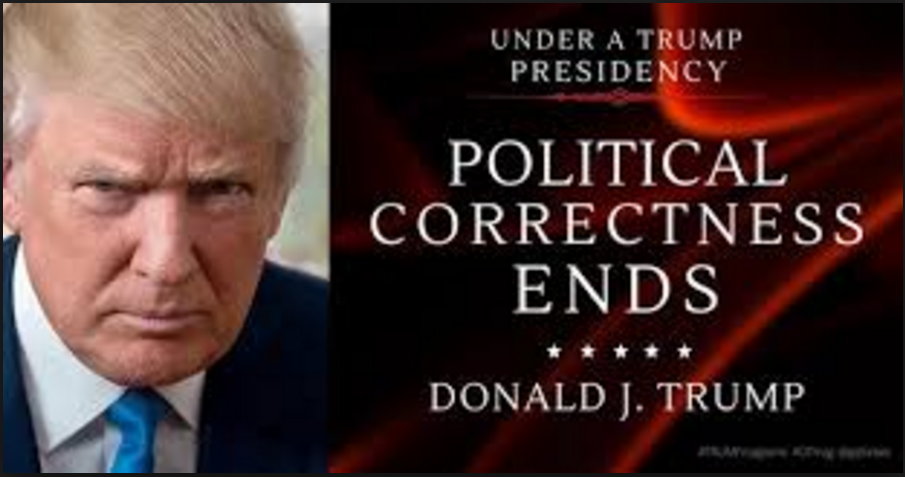 Fast Forward to 2017
And that's the way it was today on the 64th Day until January 20, 2017 when the Next President can only begin to Undo all the damage Obama has done to America.
 Today Was A Slow News Day. Imagine How Much 2016 Trump Material We Could Present On Days There Was A Lot Going On Three Years Ago