Your Official Publication of Record For The Conservative Agenda

TUESDAY, JUNE 12, 2018
Trump's 508th Day In Office
Tonight's Top Conservative News Stories You Won't See On The Front Page Of Tomorrow's Fishwrap
(Or On Channels 5, 9, 12, And 19, Either)
— TONIGHT'S TOP WHISTLEBLOWER STORY — 
Was The Blower Right Last Night Or What?
And the Number One Thing You Might Expect To See Tuning In To Tonight's Coverage Of Trump's Historic Singapore Summit is… a complete meltdown by Obama-And-Hillary-Loving Trump Haters In The Media, just like on Election Night 2016.
—Tonight's Top Trump Tweet —
United States – North Korea Singapore Summit Video (English) (Destiny Pictures)
Dennis Rodman Saves the World
— HERE'S SOMETHING TO MAKE YOU SAY "WTF?" —
Neighbor Who Attacked Rand Paul, Broke Six Of The Senator's Ribs Over Yard Debris, Asks For No Jail Time
— TONIGHT'S TRUMP DERANGEMENT UPDATE —
The Blower Is Still Waiting For Our Soros-Funded Boycott For Mocking David Hogg To Begin
— Now Available At The Whistleblower Store —
Order Yours Today
FOR MORE INFORMATION ABOUT JON McNAUGHTON'S PAINTINGS, CLICK HERE.
— TONIGHT'S BEN GARRISON MOMENT —
TO SEE MORE BEN GARRISON ILLUSTRATIONS, CLICK HERE
— TONIGHT'S PHOTO-SHOP EDITORIAL SPOOF ON CURRENT EVENTS FROM EDWARD CROPPER —
TO SEE MORE PHOTO SHOP EDITORIAL SPOOFS FROM EDWARD CROPPER, CLICK HERE
— Whistleblower NFL Super Bowl Boycott Countdown Continues —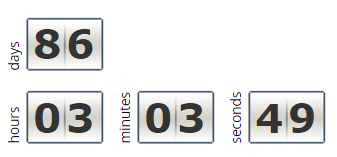 — Tonight's Whistleblower Not-Faking News —
"All The Other News That's Fit Not-To-Fake"
— Keep Our Redskins! Update —
It Will Be Interesting To See How The Biased News Media Reports The Makeup Of Tonight's Crowd At Tonight's Anderson Apocalypse Political Correctness Indoctrination At Nagel School, Where Lunatic Liberal Non-Residents Who Claim To Be Really Offended Try To Convince That Cockamamie Committee To Recommend The Forest Hills School Board Piss Away A Million Dollars They Don't Have To Change The 80-Year-Old Anderson Redskins Team Name
Our Conservative Curmudgeon Stu Mahlin says:
So illegals and those who support their illegal invasion of our country don't like being separated from their children when they get caught?
Now ain't that too damn bad.
Stay home. 
Respect the sovereignty of the United States of America. 
Wanna come here to live?
Follow our rules for legal immigratioin.
— TONIGHT'S REAL NEWS FROM OUR SATIRICAL WEB SITES —
(Commenting On The Top Stories Of The Day)
De Niro: On Trump Payroll Or Simply Mentally Ill?
NEW YORK (Big Hairy News) – After yet another unhinged, profanity-laden diatribe about President Trump by Robert De Niro – this time at last night's Tony Awards – many are starting to believe that the octogenarian actor isn't merely suffering from dementia, but may actually be secretly working for Trump himself.
"I mean, just a few days ago De Niro was ranting and cursing like a mental patient in front of a high school graduating class, for God's sake. Now, he does it again on national TV – I can't think of a more effective way to make normal, middle-class America hate liberals. Trump's paying him big time, no doubt about it," said one  D.C. political analyst.
But not everyone is buying the scenario, especially in light of the fact De Niro appeared to wet himself onstage last night, reinforcing the argument that he's simply mentally ill.
TO SEE MORE BIG HAIRY NEWS, CLICK HERE
 TO SEE MORE STORIES FROM THE PEOPLE'S CUBE, CLICK HERE
Nation's Liberals Suddenly Opposed To Concept Of Diplomacy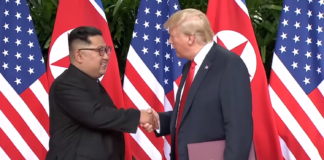 TO HEAR MORE BUZZ FROM THE BABYLON BEE, CLICK HERE
Trump Touts Success Of Singapore Summit After Securing $10 Billion Trade Deal To Sell Nuclear Warheads To North Korea
TO SEE MORE STORIES FROM THE ONION, CLICK HERE
 — Tonight's Top Three Whistleblower Marine Corps Posters —

— HERE'S HOW YOU CAN SUPPORT YOUR FAVORITE FAKE NEWS SITE —

The Whistleblower Newswire Is The Official Publication of Record For The Conservative Agenda

The Blower believes we're still living during the most important period in American History for our non-stop campaign against Political Correctness, the Devolution of American Culture, and the Liberal News Media. Congress and the Liberal Media Establishment will continue to lie and say really stupid things without a smidgen of journalistic integrity in their effort to advance the Liberal Agenda.

Beloved Whistleblower Publisher Charles Foster Kane Says The Conservative Agenda Is Now Completing Working On Donald Trump's Fifth 100 Days To Make America Great Again. Today Is Day Number 501. There Are Now Only 881 More Days Until Trump's Re-election Day on November 3, 2020.