Your Official Publication of Record For The Conservative Agenda

TUESDAY, JUNE 5, 2018
Tonight's Top Conservative News Stories You Won't See On The Front Page Of Tomorrow's Fishwrap
(Or On Channels 5, 9, 12, And 19, Either)
— TONIGHT'S TOP WHISTLEBLOWER STORY —
In Honor Of Trump's First 500 Days In Office, From Now On The Blower's Dates Will Look Something Like This:
TUESDAY, JUNE 5, 2018
Trump's 501st Day In Office
—Tonight's Top Trump Tweet — 
— HERE'S SOMETHING TO MAKE YOU SAY "WTF?" —
Miss America Scrapping The Swimsuit Competition, Will No Longer "Judge Based On Physical Appearance"
— TONIGHT'S TRUMP DERANGEMENT UPDATE —
The Blower Is Still Waiting For Our Soros-Funded Boycott For Mocking David Hogg To Begin
Family of Stoneman Douglas student advocate David Hogg 'swatted' at home
— Now Available At The Whistleblower Store —
Order Yours Today
FOR MORE INFORMATION ABOUT JON McNAUGHTON'S PAINTINGS, CLICK HERE.
— TONIGHT'S BEN GARRISON MOMENT —
TO SEE MORE BEN GARRISON ILLUSTRATIONS, CLICK HERE
— TONIGHT'S PHOTO-SHOP EDITORIAL SPOOF ON CURRENT EVENTS FROM EDWARD CROPPER —
TO SEE MORE PHOTO SHOP EDITORIAL SPOOFS FROM EDWARD CROPPER, CLICK HERE
— Whistleblower NFL Super Bowl Boycott Countdown Continues —
TRUMP DISINVITES UNPATRIOTIC EAGLES
— Tonight's Whistleblower Not-Faking News —
"All The Other News That's Fit Not-To-Fake"
— Keep Our Redskins! Update —
Thanks to a VERY generous donor, the first 80 Anderson Students or individuals wanting to KEEP our Redskins name will get a FREE "Save Our 'Skins" T-Shirt if they attend the June 12, 2018 Final Branding Committee meeting at 7:00 pm at Nagel Middle School!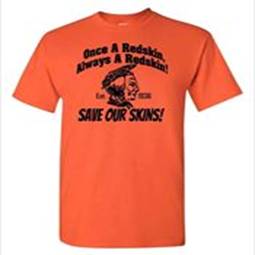 The Forest Hills School Board Will Be Wearing Their T Shirts, Too.
It's a Snowflake School Board.  They will end up like typical Snowflakes – irrelevant little drips.  Overwhelmed by the Apocalypse they created.
See Today's Anderson Apocalypse Update HERE.
Our Conservative Curmudgeon Stu Mahlin says:
How come Our Feckless Fishwrappers don't defend Jeff Pastor?
Oh.  Yeah.  I get it.  He doesn't conform to PULP's (Progressive, Utopian, Liberal Pests) expectations.  They just can't abide a successful conservative black man in a position of influence.
— TONIGHT'S REAL NEWS FROM OUR SATIRICAL WEB SITES —
(Commenting On The Top Stories Of The Day)
 Bill Clinton: "Me Too"
During a book tour stop in Harlem on Monday, former President Bill Clinton portrayed himself as a member of the #MeToo movement, a public groundswell of individuals who have come forward to tell their stories of sexual abuse and harassment.
"I can't count the number of times a woman or girl I was assaulting said or did something sexually inappropriate. Trust me, I know what it's like to be a victim."
TO SEE MORE BIG HAIRY NEWS, CLICK HERE
DemocRAT People's Blue Wave

 TO SEE MORE STORIES FROM THE PEOPLE'S CUBE, CLICK HERE
Trump Tells Kim Jong Un He Just Wants To Be 'Pursued'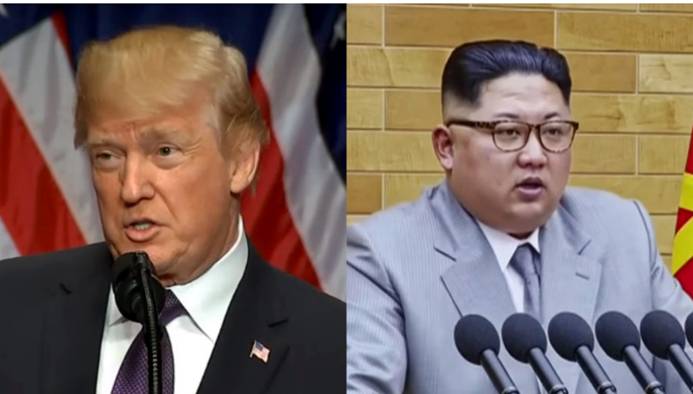 TO HEAR MORE BUZZ FROM THE BABYLON BEE, CLICK HERE
Trump Relieved To Learn Both Teams In Stanley Cup Finals Overwhelmingly White
TO SEE MORE STORIES FROM THE ONION, CLICK HERE
 — Tonight's Top Three Whistleblower Marine Corps Posters —

— HERE'S HOW YOU CAN SUPPORT YOUR FAVORITE FAKE NEWS SITE —
The Whistleblower Newswire Is The Official Publication of Record For The Conservative Agenda

The Blower believes we're still living during the most important period in American History for our non-stop campaign against Political Correctness, the Devolution of American Culture, and the Liberal News Media. Congress and the Liberal Media Establishment will continue to lie and say really stupid things without a smidgen of journalistic integrity in their effort to advance the Liberal Agenda.

Beloved Whistleblower Publisher Charles Foster Kane Says The Conservative Agenda Is Now Completing Working On Donald Trump's Fifth 100 Days To Make America Great Again. Today Is Day Number 501. There Are Now Only 881 More Days Until Trump's Re-election Day on November 3, 2020.