Your Official Publication of Record For The Conservative Agenda
FRIDAY, JUNE 1, 2018
Tonight's Top Conservative News Stories You Won't See On The Front Page Of Tomorrow's Fishwrap
(Or On Channels 5, 9, 12, And 19, Either)
—  Tonight's Top Whistleblower News Story —
 In last Night's "Thursday's Tactics" E-dition, when The Blower lambasted Another Aging Canadian Crazy Woman Samantha Jamie Bee (that's her real name) for calling President Trump's daughter Ivanka a "FECKLESS CUNT," and the Power Thesaurus showed us 295 Synonyms For "CUNT," our Cunning Linguist suggested The Blower also needed to explain the word "FECKLESS."
Were we ever surprised when we looked it up in our Rowan & Martin's, Laugh-in Rowan & Martin's, Laugh-in "Look That Up In our Funk & WagnallsFunk Dictionary and were we ever surprised.

—Tonight's Top Trump Tweet  —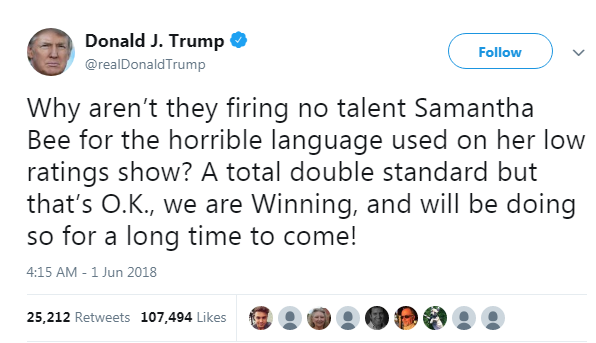 — QUOTE OF THE DAY —Jeff Sessions: "No Department Is Perfect"
— TONIGHT'S MEDIA MOMENT —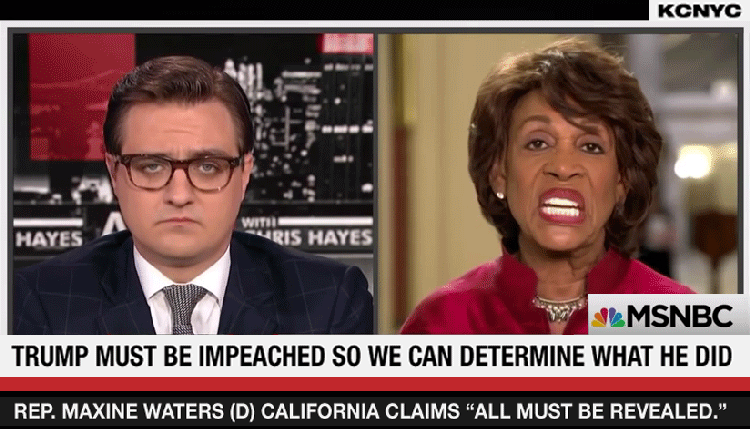 Suspicious Red '51 Chevy Stopped At The Mexican Border After Seeking Entrance To The US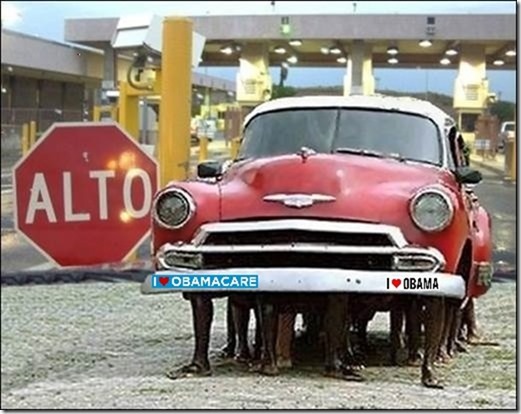 EDITOR'S NOTE: If this Is Not A '51 Chevy, Please E-Mail Us And Tell Us What The Hell It Is.
Big League Politics says, according to their sources: Trey Gowdy Blocked Investigation Into The FBI
Top-level people in the world of intelligence and independent journalism report that House Oversight chairman Trey Gowdy effectively blocked investigations into the FBI spying on the President Donald Trump campaign.
This is not the first time Gowdy, who endorsed Marco Rubio in the presidential primaries, has shut down an investigation on behalf of the establishment. But the fact that many traditional conservative outlets carry water and run interference for Gowdy, painting him as a hero, makes it harder to call Gowdy out.

That's why The Blower says Oversight Committee Chairman Trey Gowdy is facing a Big Backlash from Conservatives after the South Carolina Congressman praised the FBI for spying on the Trump campaign. Congressman Gowdy must have Swamp Fever. No more rumors of Gowdy Doody replacing Jeff Sessions, that's for damn sure.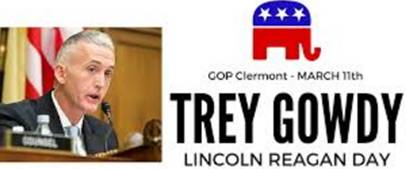 How big is that backlash?  Clermont County GOP Chairman David Ubile (shown at Left) is now offering total refunds for tickets to the 2016 Trey Gowdy Lincoln Day Dinner for everybody, except those freeloaders who were comped below.

— TONIGHT'S BEN GARRISON MOMENT —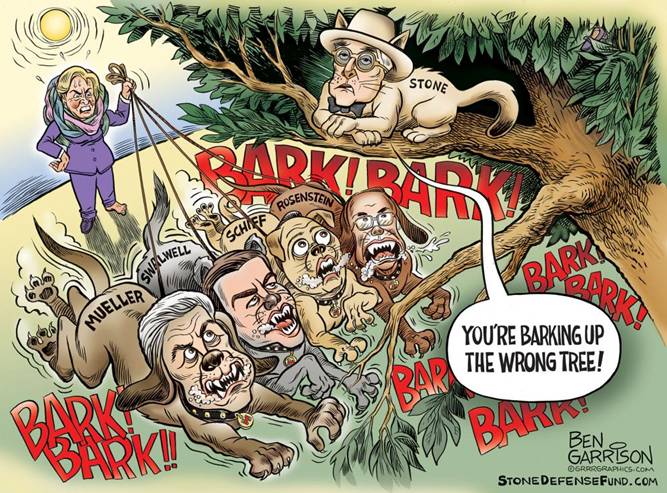 TO SEE MORE BEN GARRISON ILLUSTRATIONS, CLICK HERE
— TONIGHT'S PHOTO-SHOP EDITORIAL SPOOF ON CURRENT EVENTS FROM EDWARD CROPPER —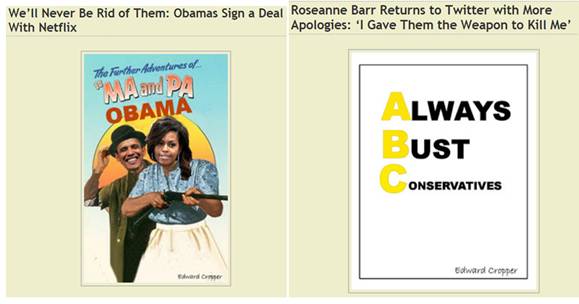 TO SEE MORE PHOTO SHOP EDITORIAL SPOOFS FROM EDWARD CROPPER, CLICK HERE
— Whistleblower NFL Boycott Countdown Continues —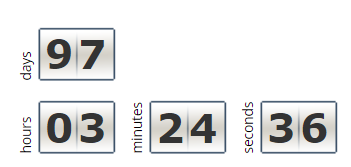 — Tonight's Whistleblower Faking News —
"All The News That's Fit To Leak"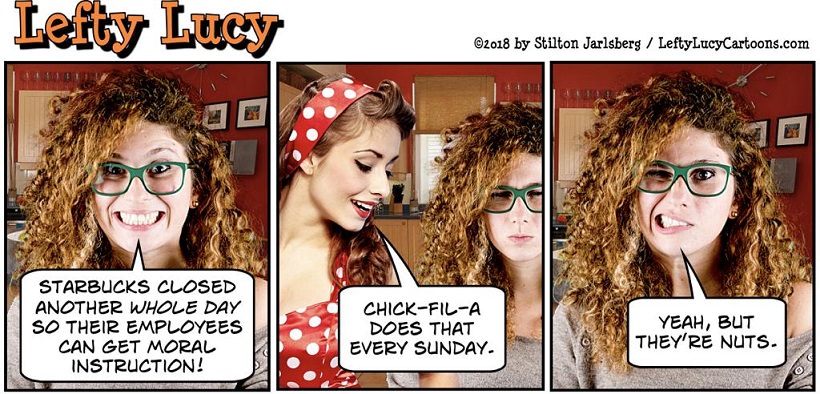 And The Blower Is Still Waiting For Our Soros-Funded Boycott For Mocking David Hogg To Begin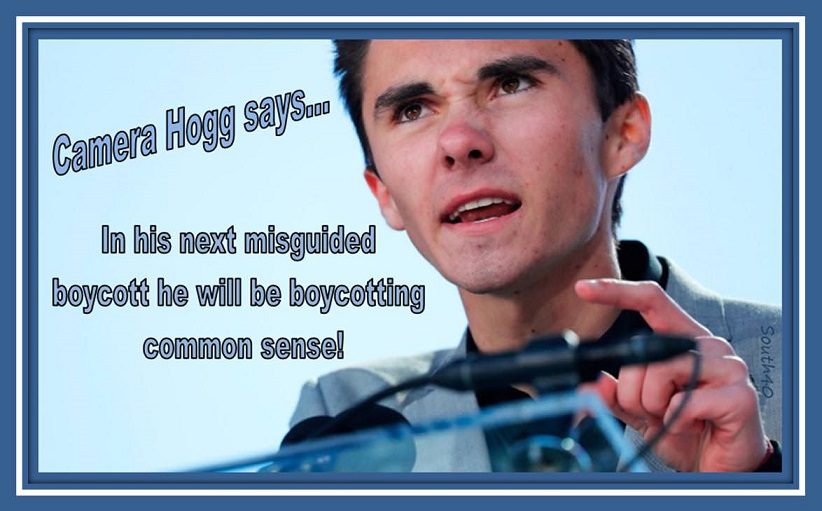 —Tonight's Anderson Redskins Update — 
SAVE OUR REDSKINS

"OUR REDSKINS NAME MATTERS"
A Lot Of Voters For A Lot Of Years Have Supported The Anderson Redskins
Our Conservative Curmudgeon Stu Mahlin says:
"Local graduating seniors claim they feel "marginalized," just like students at the Ivy League institutions because of their race, socioeconomic status, or sexual orientation."
Or, as Emily Litella might ask, "What's this about students being margarine-ized?  Can't Kraft Foods get enough vegetable oils?  Do they have to grind up students to make Parkay?  Couldn't they use liberal professors first?  What's Wal-Mart using?  What? What's that?  "Mar-GIN-al-ized?  How much gin?  Oh, never mind."
— TONIGHT'S REAL NEWS FROM OTHER SATIRICAL WEB SITES —
(Commenting On Today's Top Stories)


TO SEE MORE STORIES FROM THE IRONIC TIMES, CLICK HERE
Nancy Pelosi Defends MS-13
WASHINGTON (Big Hairy News) – Rep. Nancy Pelosi (RTRD-Ca) on Friday called a news conference to defend the brutal street gang MS-13 after President Trump referred to them as 'animals.'
TO SEE MORE BIG HAIRY NEWS, CLICK HERE
Kim Jong-un Wants To Open Burger Joint As 'Show Of Goodwill'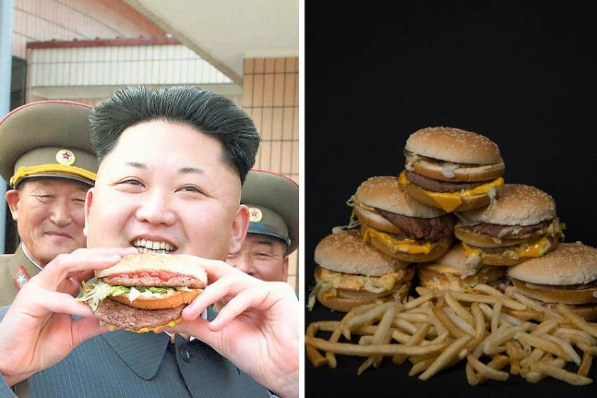 MORE STORIES FROM THE PEOPLE'S CUBE, CLICK HERE
Nation's Conservatives Blame Ambien For Decision To Adopt Roseanne As Political Spokesperson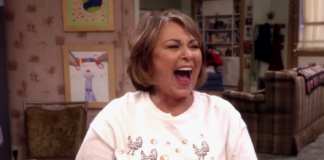 TO HEAR MORE BUZZ FROM THE BABYLON BEE, CLICK HERE
Trump Boys Construct Fake Melania For Lonely Father To Spend Time With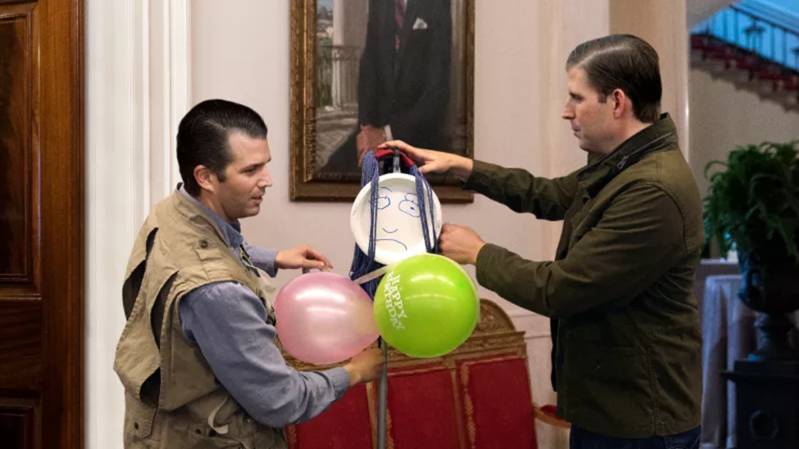 TO SEE MORE STORIES FROM THE ONION, CLICK HERE
— Tonight's Top Three Whistleblower Political Posters —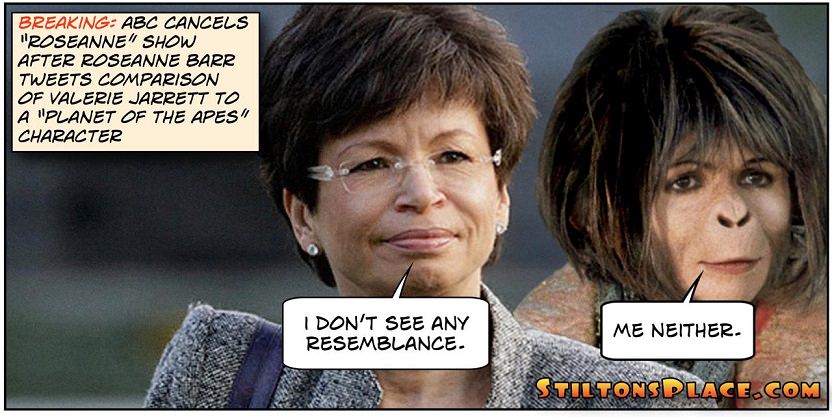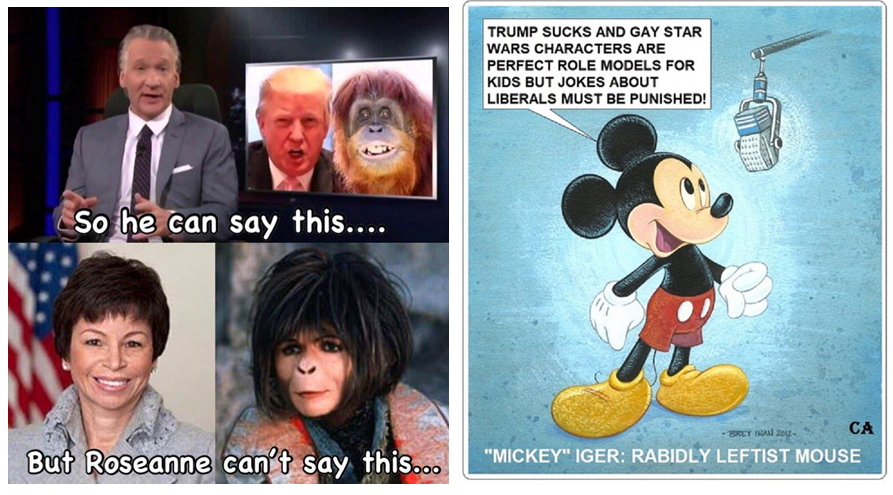 — HERE'S HOW YOU CAN SUPPORT YOUR FAVORITE FAKE NEWS SITE —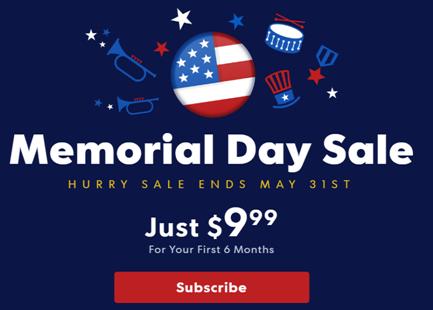 The Whistleblower Newswire Is The Official Publication of Record For The Conservative Agenda
The Blower believes we're still living during the most important period in American History for our non-stop campaign against Political Correctness, the Devolution of American Culture, and the Liberal News Media. Congress and the Liberal Media Establishment will continue to lie and say really stupid things without a smidgen of journalistic integrity in their effort to advance the Liberal Agenda.

Beloved Whistleblower Publisher Charles Foster Kane Says The Conservative Agenda Is Now Completing Working On Donald Trump's Third 100 Days To Make America Great Again. Today Is Day Number 497. There Are Now Only 885 More Days Until Trump's Re-election Day on November 3, 2020.